Ten post nie będzie długi. Chciałam się tylko podzielić z Wami moim szczęściem i marzeniami, które kolejny raz udało się zrealizować.
Dlaczego język portugalski?
Najprostszą odpowiedzią byłaby Portugalia. Jednak nie. To już pewne, więc oficjalnie mogę oświadczyć, że w październiku lecę do Brazylii! To będzie dla mnie coś naprawdę wyjątkowego – stanąć na kolejnym kontynencie. Jestem przeszczęśliwa i podekscytowana!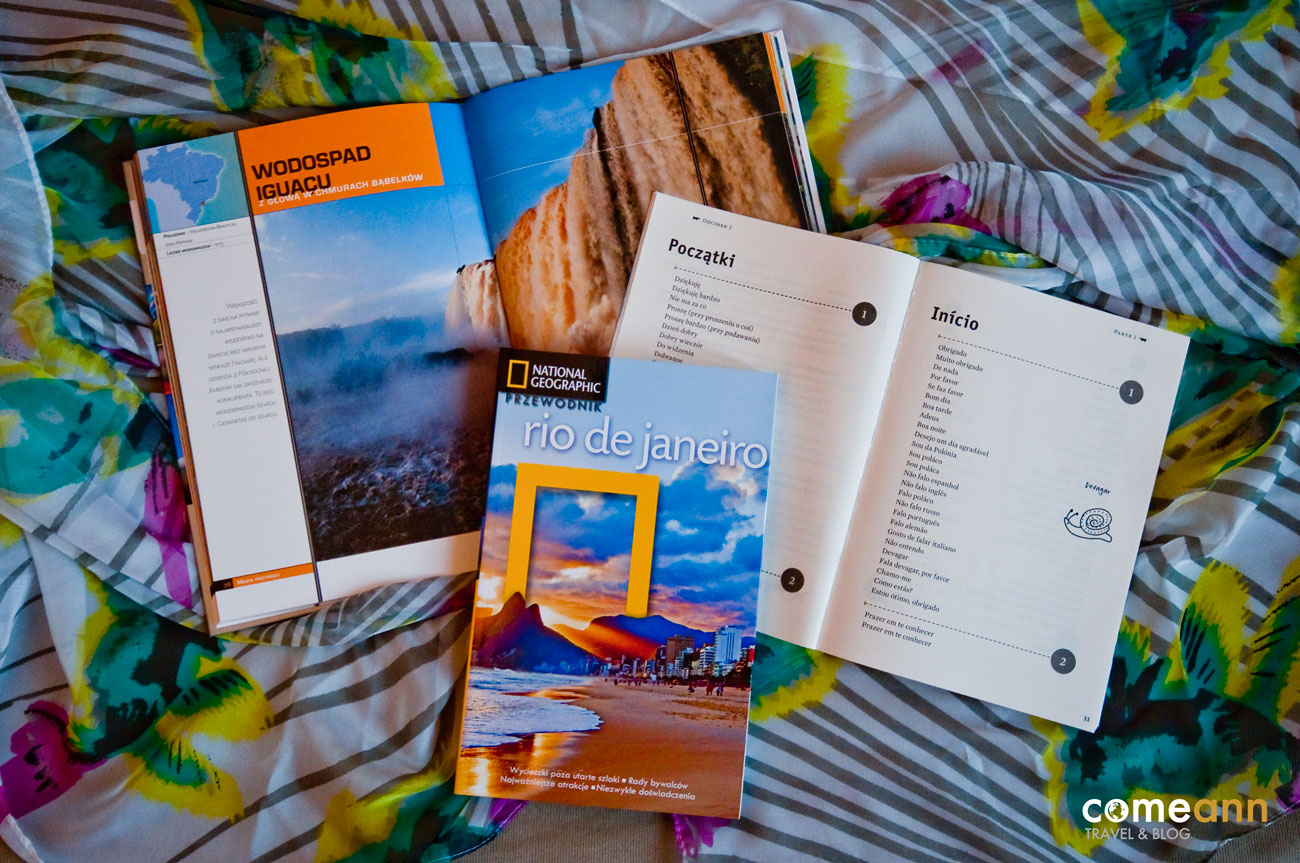 Jak do tego doszło?
W bardzo prosty sposób. Jakiś czas temu zobaczyłam rewelacyjną promocję biletów lotniczych i w ciągu kilku godzin zostałam szczęśliwą właścicielką jednego z nich. Nie zastanawiałam się długo i – jak się później okazało – dobrze zrobiłam, bo kolejnego dnia cena była trzykrotnie wyższa.
3 razy TAK
TAK, lecę bez biura podróży.
To będzie wyjazd na własną rękę. Mam już wstępny plan, zarezerwowane noclegi i kupione bilety lotnicze na lot krajowy do Iguazu Falls liniami TAM.
TAK, lecę sama.
Także będzie Ann alone in South America. Wybieram się do Brazylii zupełnie sama i muszę przyznać, że cieszę się z tego!
TAK, trochę się obawiam.
Szczególnie o swoje bezpieczeństwo w Rio de Janeiro. Pewnie znajdę tam jakiegoś miejscowego przewodnika, mam już nawet jeden sprawdzony kontakt. Jeśli macie dla mnie jakieś rady, będę wdzięczna za podzielenie się nimi.
Na początek chyba tyle. I tak aż za dużo wrażeń. Nawet podczas pisania czuję już ciarki na plecach. 😉 Będę się dzielić z Wami kolejnymi etapami, zarówno przygotowań do wyjazdu, jak i podróży, pozostańcie więc czujni.
A już w drugiej połowie października będę nadawać z Rio de Janeiro! Nawet dla mnie brzmi to jeszcze niewarygodnie!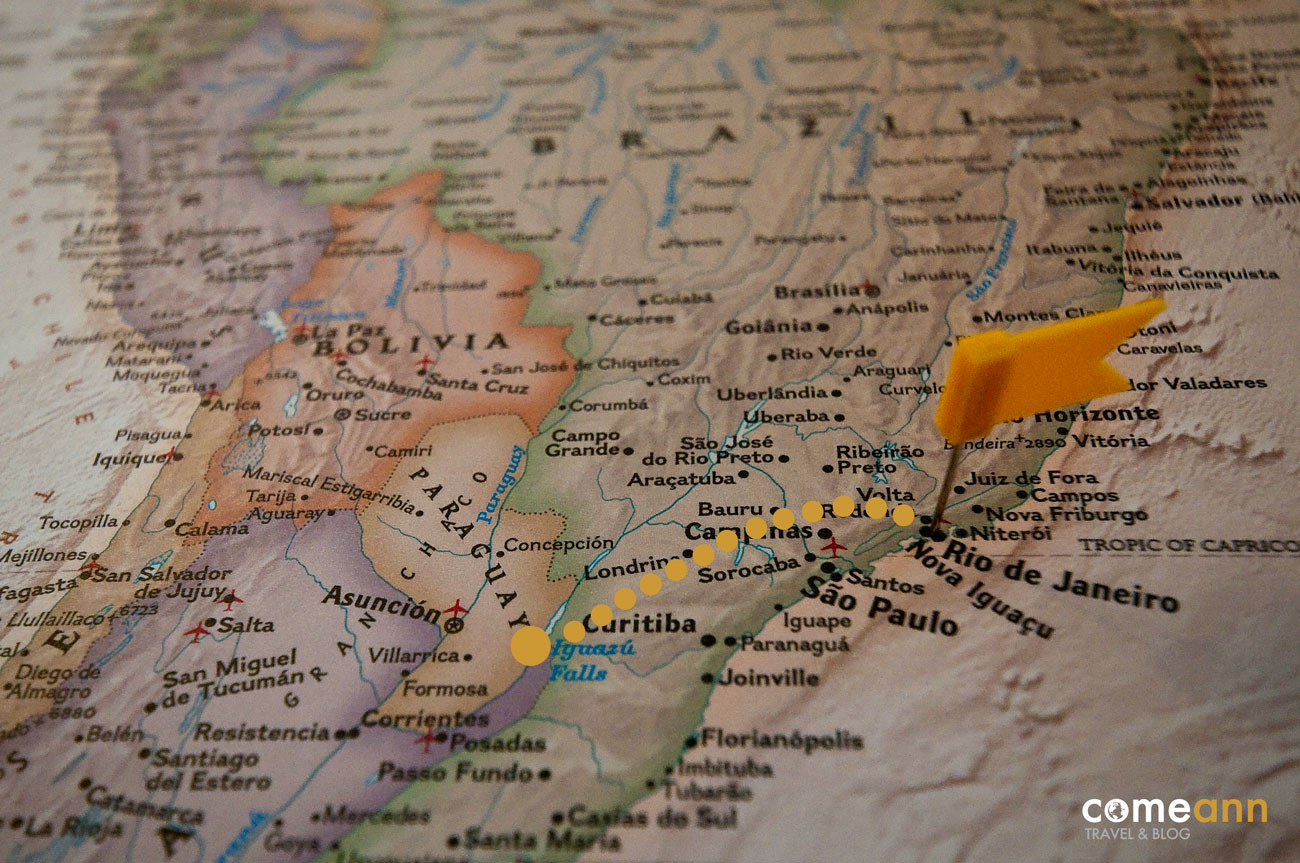 [print_gllr id=1537]
•••
Why am I starting with the Portuguese lessons, or travel plans for the autumn.
This post will not be long. I just want to share with you my happiness and dreams, which once again will be realized.
Why Portuguese?
The simplest answer would be Portugal. But no. It's official, so I can definitely say that in October I'm going to Brazil! It will be something really special for me to stand on another continent. I'm so happy and excited!
How did this happen?
In a very simple way. Some time ago I saw a sensational airline tickets promotion and within a few hours, I was a happy owner of one of them. I didn't think long and, as it turned out, I did very well, because the next day the price was three times higher.
3 times YES
YES, I'm flying without a travel agency.
It will be a trip on my own. I already have a plan, booked accommodation and airline tickets for domestic flight to Iguazu Falls.
YES, I'm going alone.
So you will read about Ann alone in South America. I'm going to Brazil as a solo female traveler and I have to admit that I am glad of that!
Yes, I'm a little bit nervous.
Especially about safety in Rio de Janeiro. I guess I'll find a local guide, I even have one contact. If you have any advice for me, I will be thankful for sharing them.
That's all for today. It is even too much excitement. Even while writing this post I have goose-bumps. I will share with you the next steps, so follow the blog and be always up to date!
And in October I will be writing from Rio de Janeiro – even for me it still sounds incredible!