Bardzo lubię Tatry we wrześniu. Jest wciąż piękna pogoda, a turystów dużo mniej niż w wakacje. Poranki są rzeźkie i mgliste, a w ciągu dnia słońce intesywnie operuje. Oczywiście wiadomo, że z pogodą o tej porze roku w Polsce bywa różnie, jednak według moich prywatnych statystyk najlepiej jechać pomiędzy 1 a 10 września. W ośmiu przypadkach na dziesięć trafiałam na piękną, słoneczną pogodę. Naprawdę!
Przyznam szczerze, że do tej pory (głównie ze względu na koszty) jeździłam nocnymi autobusami w piątek, a w Zakopanem byłam około 7 rano w sobotę. Teraz pierwszy raz postanowiłam przetestować kuszetkę w nocnym pociągu na trasie Warszawa – Zakopane. Bilet niestety mniej więcej dwa razy droższy, więc natychmiast pojawia się pytanie, czy aby na pewno warto…
Spodziewałam się brudnego wagonu, doskonale pamiętającego lata osiemdziesiąte i obawiałam stabilności podwieszanych platform do leżenia. Byłam ogromnie zaskoczona, kiedy weszłam do nowiutkiego i czystego przedziału, gdzie "łóżka" wyłożone były jasnym materiałem, a na każdym z nich leżał komplet białej pościeli. Nie mam pojęcia, czy akurat udało mi się dobrze trafić, czy takie wagony to teraz standard.
Wykupiłam miejsce na samej górze i uważam, że był to dobry wybór, choć ma też kilka wad. Plusy to dość duża intymność, jak na zaistniałe warunki oraz bardzo przydatna i spora półka na bagaż. Minusy to niezbyt wygodne wdrapywanie się po drabince i fakt, że jest tam najbardziej duszno. Było też dość ciasno przy wstawaniu, bo przedział mieścił 6 miejsc do leżenia. Ideałów nie ma, ale normalnie się wyspałam i pierwszy raz podczas takiego weekendu wyruszyłam w góry wypoczęta i bez jakichkolwiek skurczów spowodowanych całonocną jazdą w pozycji siedzącej. 🙂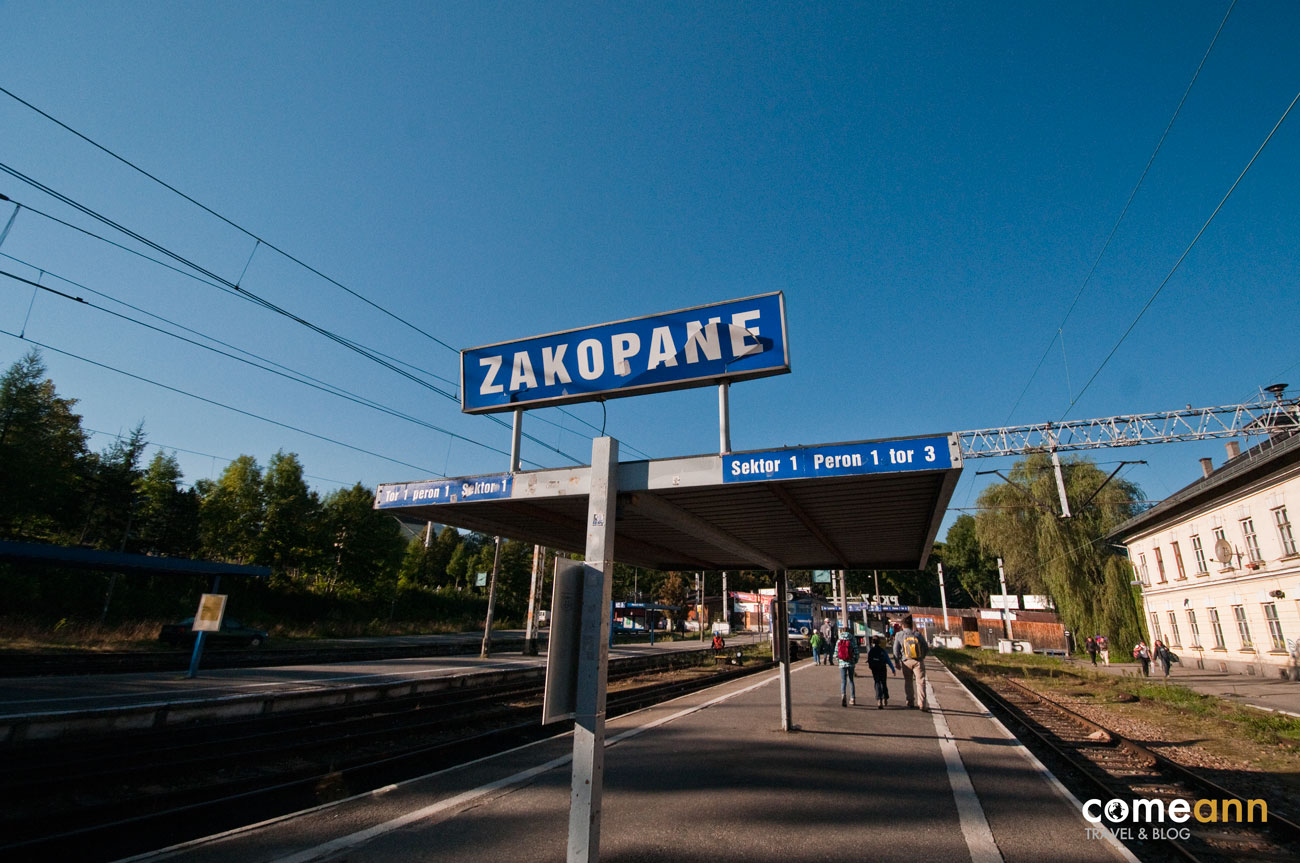 Na dworcu w Zakopanem byłam o godzinie 8. Ponieważ jest to dość późno, jak na dłuższą wycieczkę po górach, od razu udałam się na stanowiska busów i pojechałam do Kuźnic. Myślałam o tym, żeby wjechać na Kasprowy Wierch kolejką, przejść do Świnickiej Przełęczy i stamtąd schodzić na Halę Gąsiennicową. Jednak sytuacja w Kuźnicach spowodowała zmianę moich planów. Ilość osób czekająca na wjazd na Kasprowy była trudna do zliczenia, myślę że mogłoby się skończyć nawet czterema godzinami stania.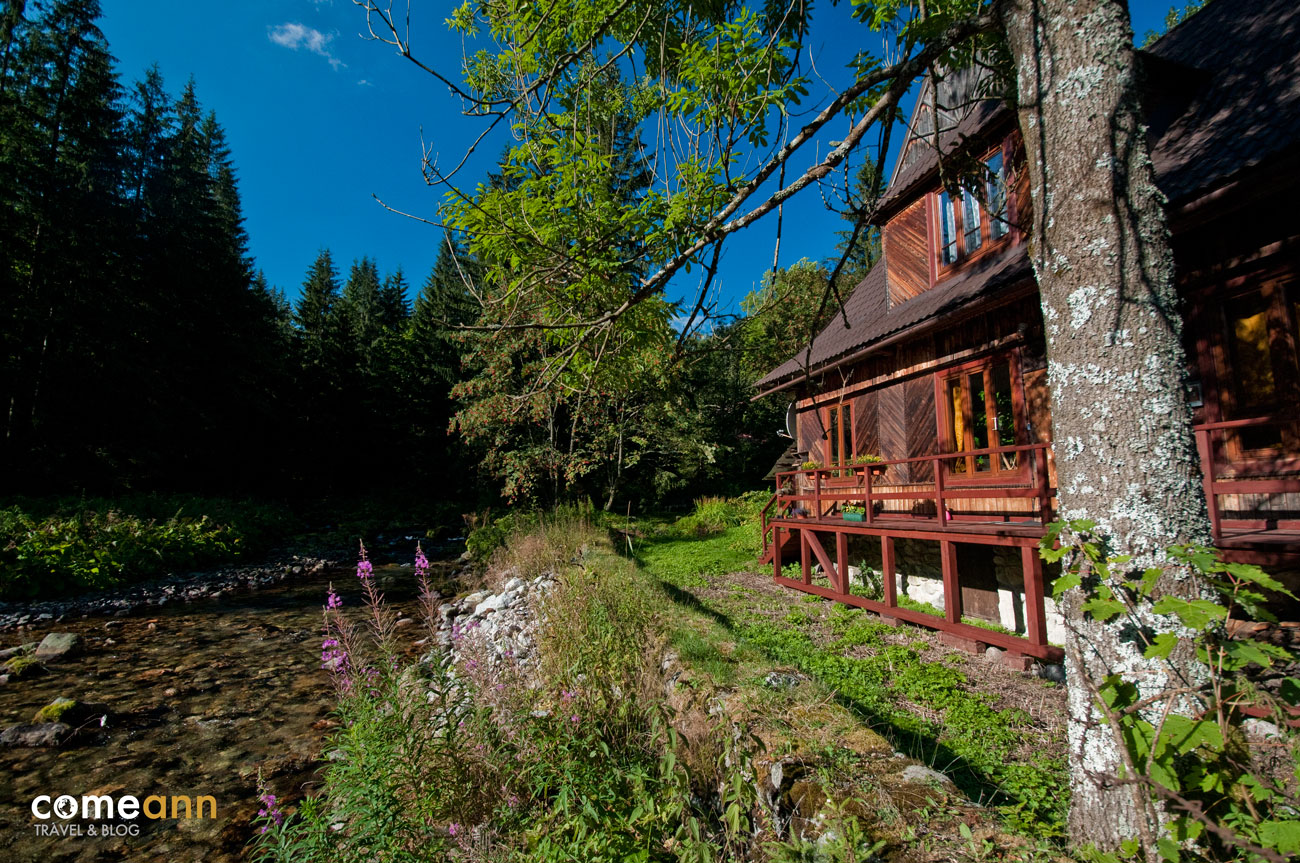 Nie zastanawiając się długo, zdecydowałam, że pójdę do Murowańca przez Boczań, a następnie zrobię rundkę naokoło stawów Gąsiennicowych. Szlak przez Skupniów Upłaz na halę jest jednym z moich ulubionych. Wiąże się z nim dużo miłych wspomnień z wielu wędrówek. Uwielbiam też moment, kiedy wychodzi się z lasu i można odetchnąć przestrzenią – poczuć, że jest się w swoim miejscu ma ziemi. Szczególnie po długiej nieobecności w Tatrach i miesiącach spędzonych w mieście, jest to wyjątkowo oczyszczająca chwila.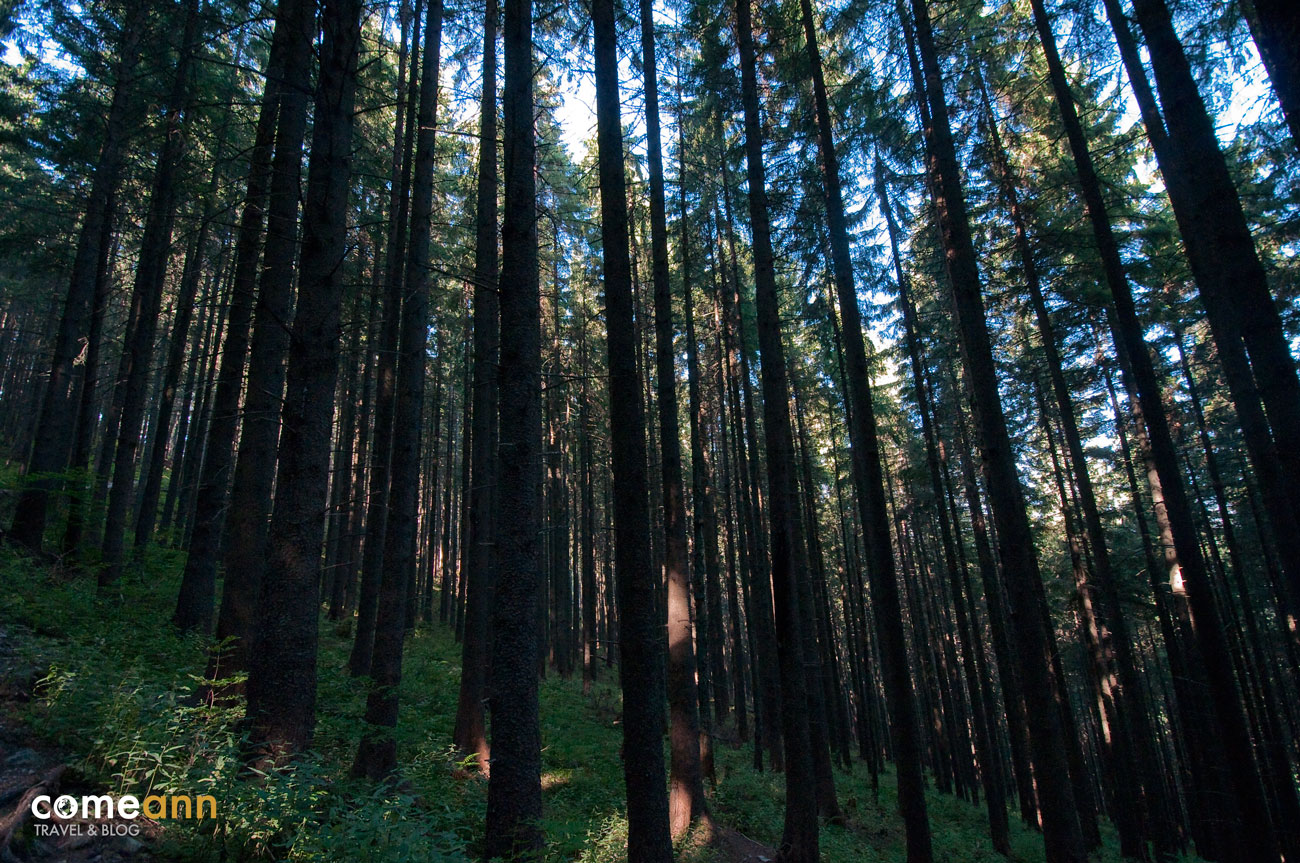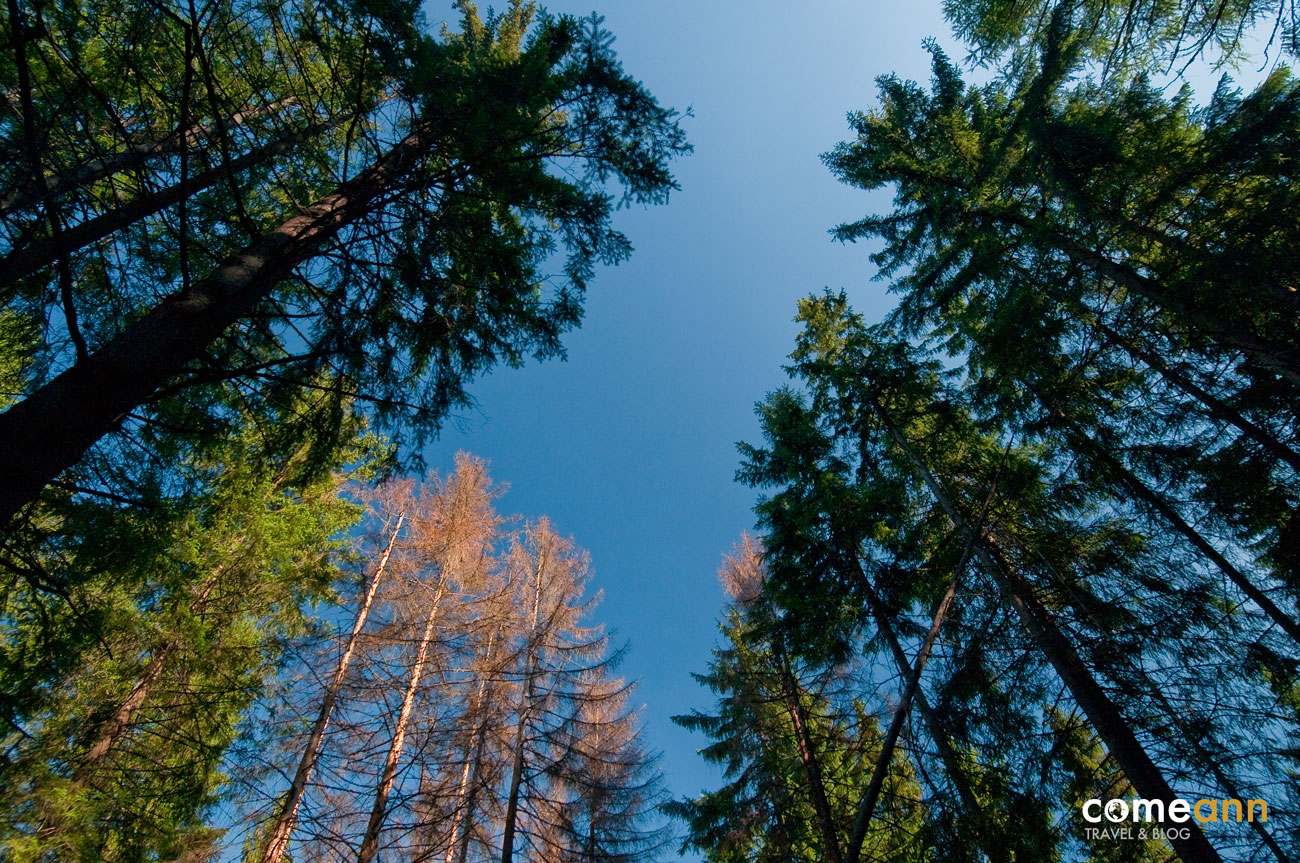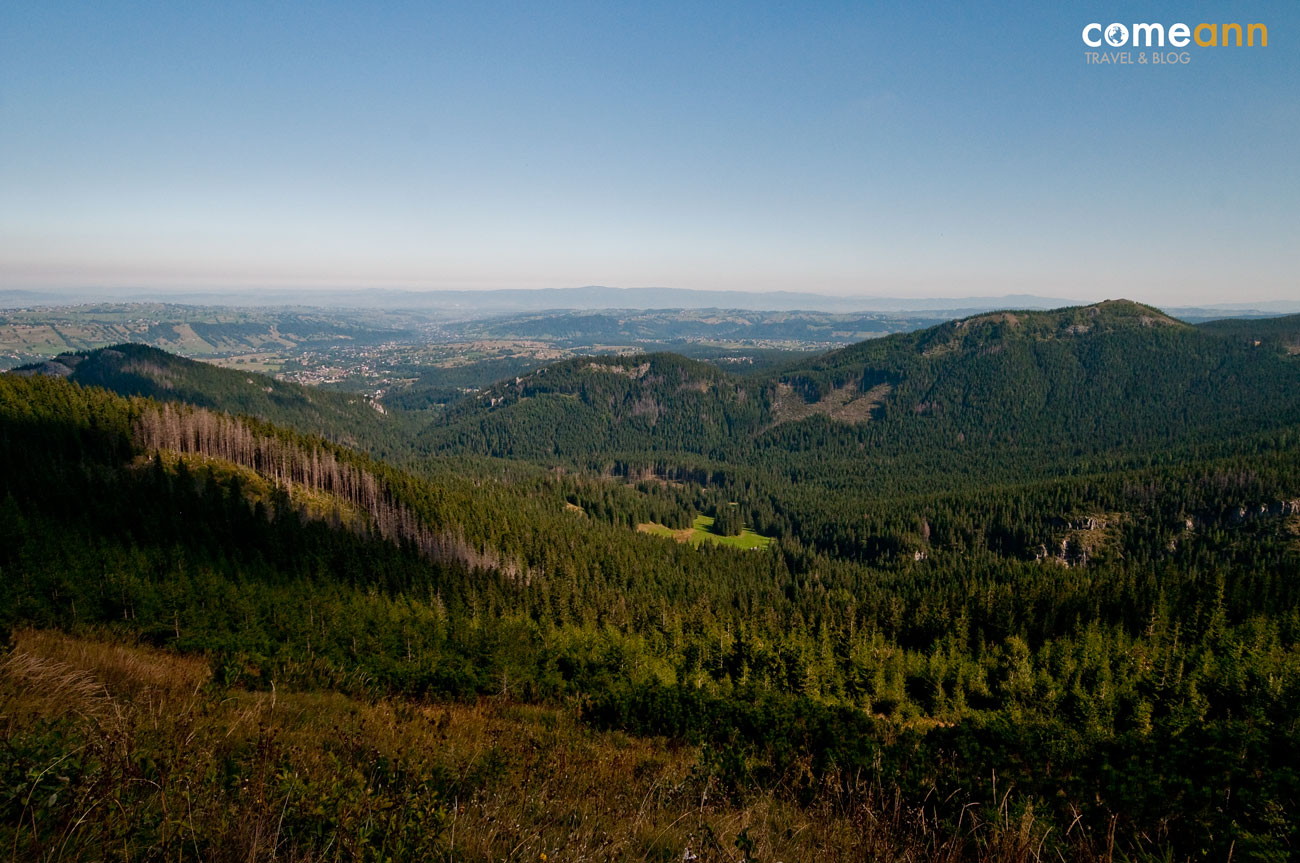 A jak z pogodą? I tym razem się udało, było naprawdę przepięknie! Słońce przygrzewało bardzo intensywnie, powietrze było przejrzyste, widoczność wspaniała, a na niebie od czasu do czasu pojawiało się jedynie kilka obłoczków. Do tego przyjemny wrześniowy wiatr chłodził przy podejściach, a widoki zapierały dech w piersiach. Zatem w drogę! 🙂
Trasa, którą wybrałam jest sielska i bardzo malownicza. Na początku szlak biegnie płasko wśród stawów Gąsiennicowych, a potem stromo podchodzi pod przełęcz Karb. Na przełęczy witają wspaniałe widoki, szczególnie przy takiej pięknej pogodzie, a Kościelec zdaje się być na wyciągnięcie ręki. Kiedyś przeczytałam, że na Karbie jest jak na Helu i coś w tym jest. Wąsko, wietrznie i ciasno z powodu tłumów turystów. 🙂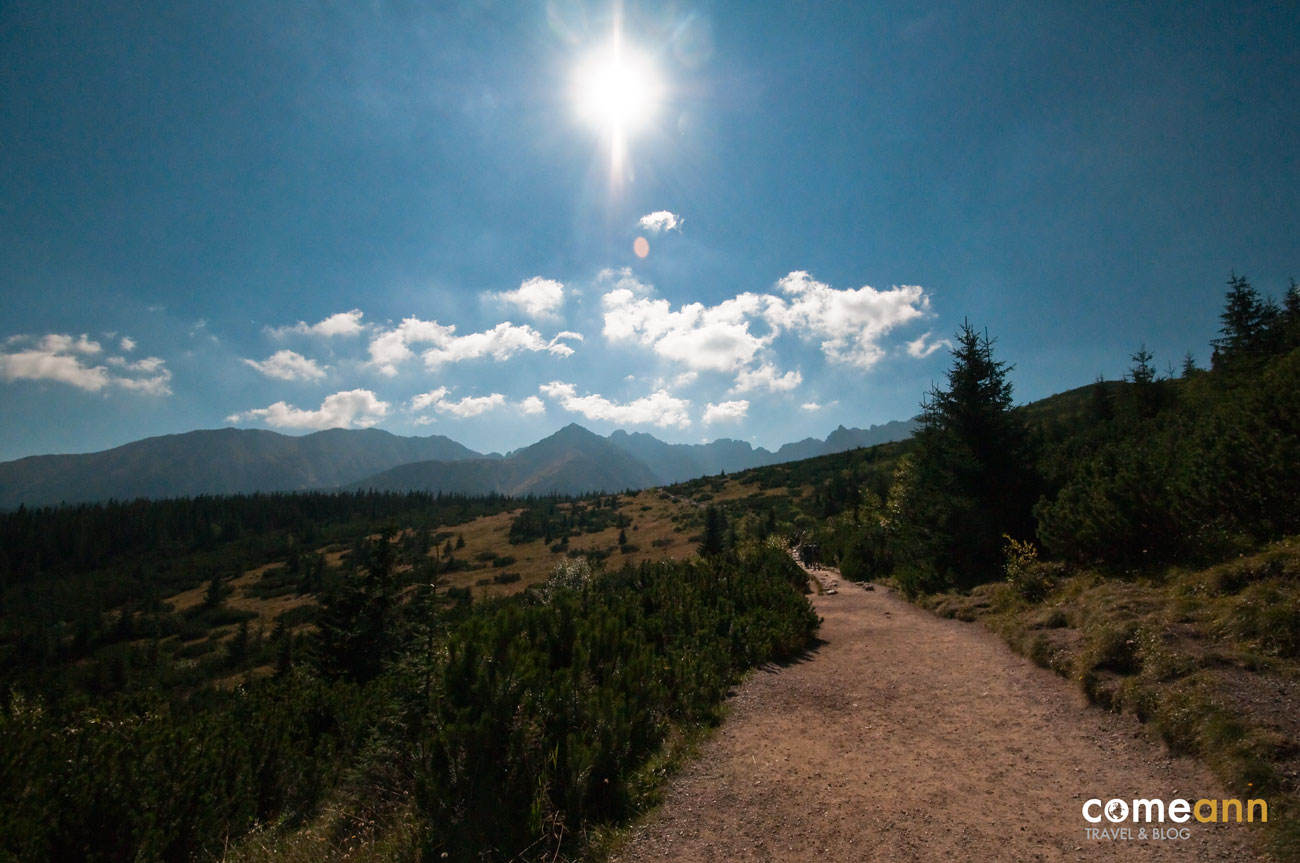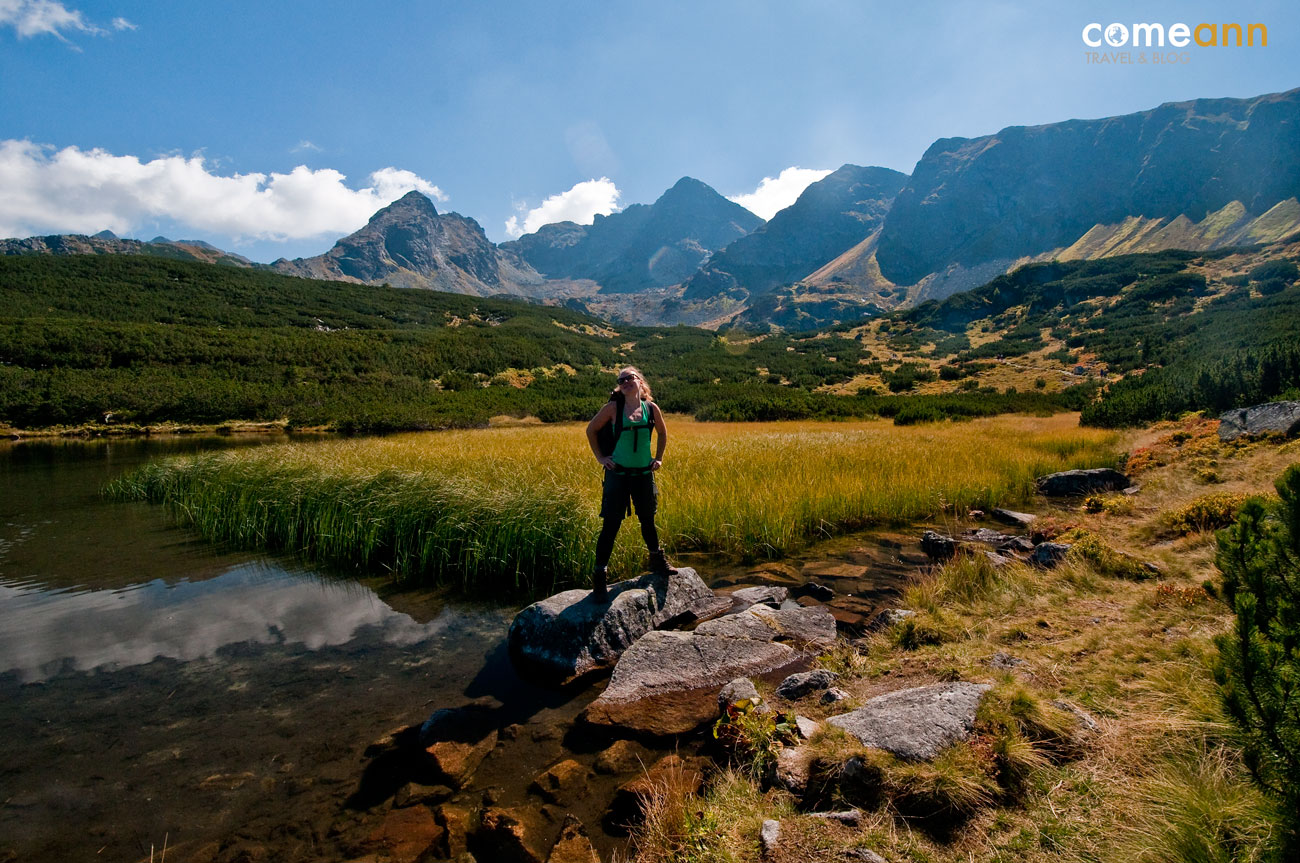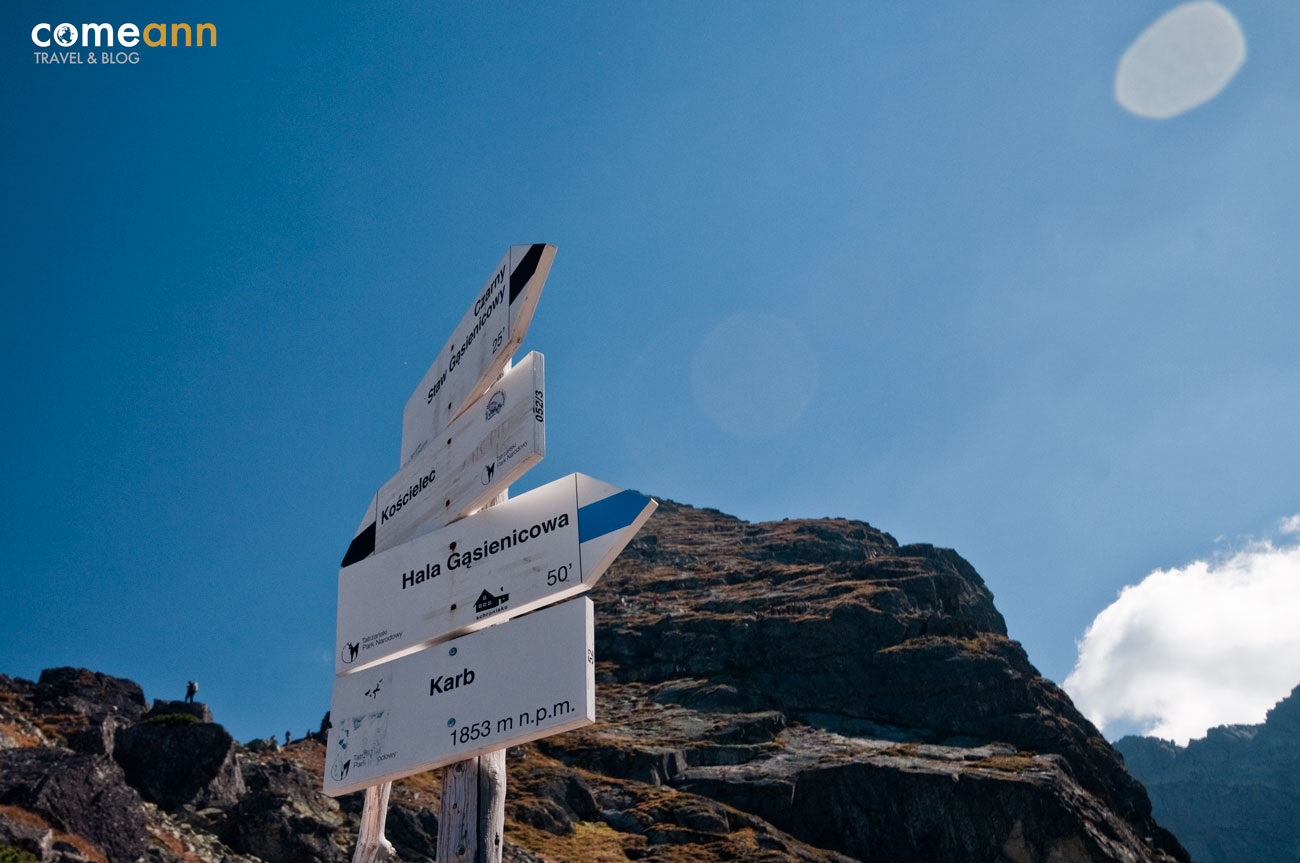 Zejście z przełęczy w kierunku Czarnego Stawu Gąsiennicowego jest bardziej strome niż podejście, więc wrażliwym na ekspozycję turystom polecam odwrotny kierunek. Z drugiej strony widoki na wyłaniający się w dole ogromny staw są obłędne, a trasa biegnie cały czas po kamiennych stopniach, więc trudności są niewielkie. Trzeba tylko uważać na beztrosko zbiegających w dół wycieczkowiczów, bo zdarza się, że strącają kamienie, a wtedy już zaczyna robić się niewesoło.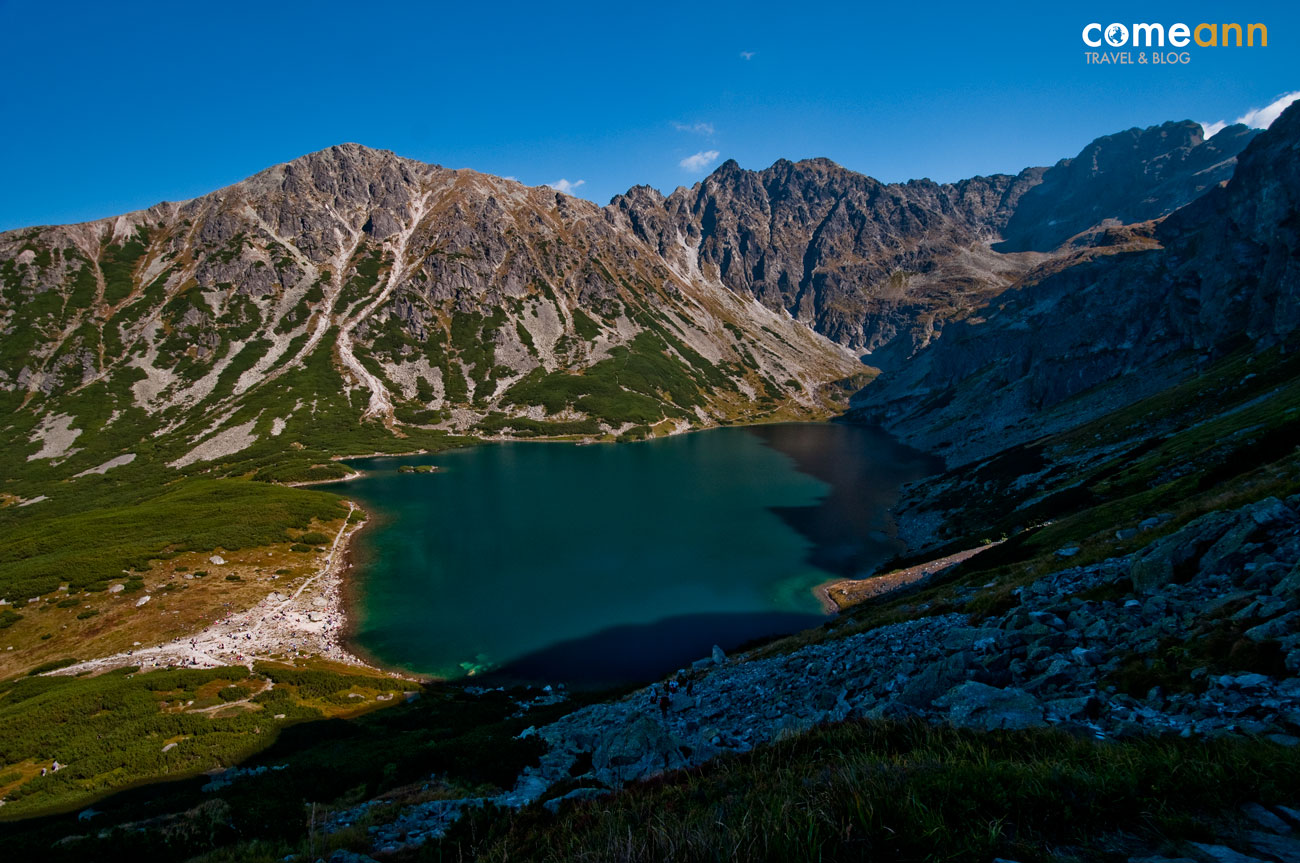 W końcu jestem na dole, więc czas na krótki odpoczynek nad brzegiem Czarnego Stawu. Doskonale czuć, że to już ostatnie promyki letniego słońca i za chwilę nadejdą chłodne dni. Teraz tylko krótki spacer do Murowańca i zasłużona szarlotka z kompotem! Poźniej już nic tak dobrze nie smakuje, jak w schronisku… Też macie takie wrażenie?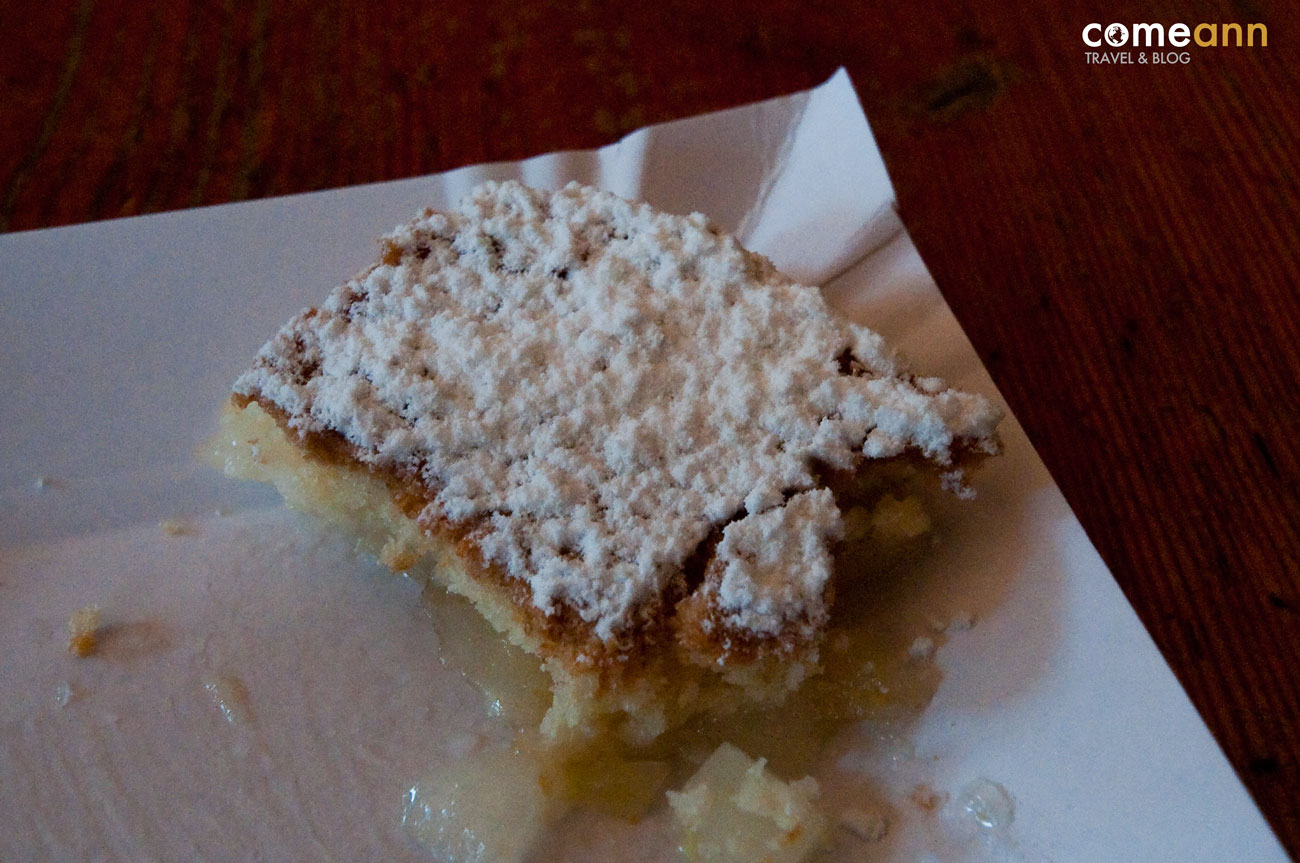 Dzień zmierza ku końcowi, więc trzeba powoli schodzić do Zakopanego, chyba że ktoś zdecyduje się na nocleg w Murowańcu, co bardzo polecam, bo wielokrotnie sama przetestowałam. Ja tym razem opuszczam Tatry przed zmierzchem i udaję się do góralskiej karczmy na zasłużoną kolację i zimne piwo. Na zdrowie!
I tak bardzo szybko minął mój tatrzański weekend. W niedzielę wyjeżdżałam dość wcześnie, więc nie zdążyłam już na spacer po górach. Jednak wracającym późnym popołudniem lub nocą proponuję wykorzystać dwa pełne dni na szlakach. W drodze powrotnej doskonale sprawdza się autobus lub dla ceniących sobie większty komfort i trochę krótszą jazdę – pociąg.
Zawsze opuszczając ukochane Tatry żałuję, że nie przyjechałam na dłużej. I tym razem został niedosyt, który jak najprędzej będzie trzeba nadrobić… 🙂 Do zobaczenia gdzieś na szlaku!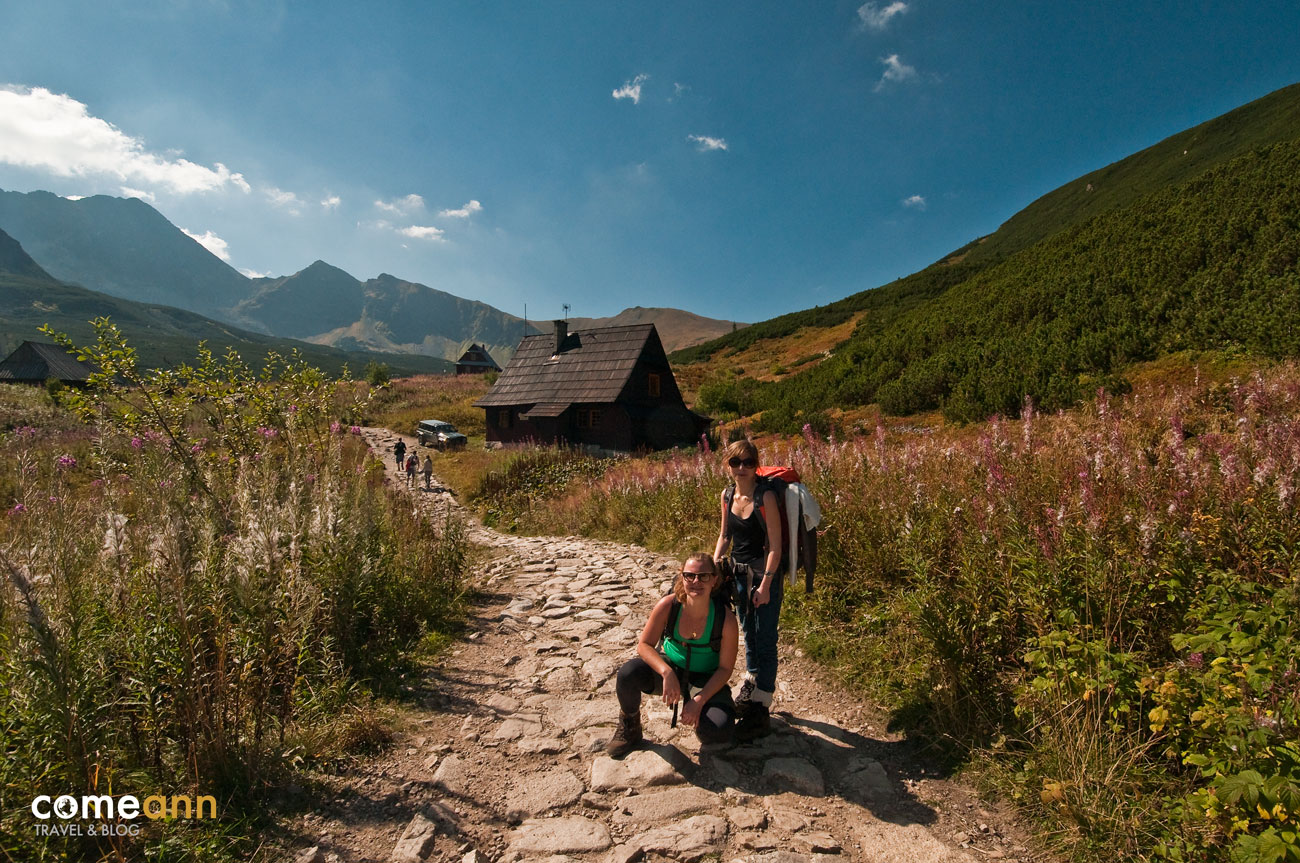 Post ten dedykuję mojej przyjaciółce Kamili, ponieważ była tam ze mną i był to naprawdę bardzo cenny, cudownie spędzony czas razem. Oby jeszcze całe mnóstwo takich wspólnych wyjazdów Kamiś! Buzia!
[print_gllr id=1475]
•••
I like Tatra Mountains in September a lot. The weather is beautiful and there are much less tourists than during the summer holidays. The mornings are brisk and foggy and during the day the sun shines strongly. Obviously, the autumn weather in Poland is always risky but according to my personal stats it's best to choose some time between the 1st and the 10th September. In eight cases out of ten I found perfect, sunny weather. Really!
I must admit that until now (mostly because of the costs) I'd take a night bus on Friday evening and arrive in Zakopane around 7 a.m. on Saturday. This time I decided to try for the first time to take a couchette on a train. The ticket costed twice as much as for the bus so I was not sure whether it was really worth it…
I expected a dirty carriage remembering perfectly the 80-s and was distrustful of the stability of suspended platforms. I was deeply amazed when I entered an almost brand new and clean compartment with bright-colored beds and a set of fresh white linen on each. I have no idea whether I had luck or that's really the new Polish standard.
I bought the ticket on the very top and I find it a good choice, however it still has some disadvatages. Plus for the privacy, quite important in these conditions, and a seizable luggage rack. Minus for the inconvenient climbing on a ladder and the fact that it's the most stuffy there. There was also very little place for getting up as there were 6 beds in the compartment. Well, nothing is perfect on this world but at least I had a normal sleep and for the first time I started such a weekend well-rested, without any contractions caused by an overnight ride in a seated position. 🙂
I was on the train station in Zakopane at 8 a.m. As it is quite late considering a longer trip in the mountains, I went straight to the bus station and from there to Kuźnice. I thought of going to Kasprowy with a cable-railway, then head towards the Świnicka Przełęcz and go down the Hala Gąsienicowa. However, the situation in Kuźnice made me change my plans. The amount of people waiting for the cable-railway was hard to count and it could end up even with some four hours of waiting.
Without thinking too much I decided to go to Murowaniec through Boczań, then make a walk around the Gąsienicowe Ponds. The trail through Skupniów Upłaz to the pasture is one of my favorites. It reminds me of many nice hikings from the past. I also love the moment when you get out of the woods and you can breath the space, feel that you are in your very place in the world. Especially after the long absence in Tatra Mountains and months spent in the city it is a very cleansing moment.
And how about the weather? Also this time I had luck, it was absolutely gorgeous. The sun was shining intenisively, the air was clear, the visibility amazing and on the sky you could only see a few smaller clouds once in a while. Plus, a pleasant September wind was cooling me down while I was climbing and the views were breathtaking. So, off we go! 🙂
The route I chose is idyllic and very pictoresque. In the beginning the trail goes flat in between of the Gąsienicowe Ponds, then runs steeply up to the Karb Pass. On the pass you are welcomed by fabulous views, especially impressive with this weather, and Kościelec seems to lay at your fingertips. I once read that Karb resembles Hel and there's something true about it. It's narrowly and tightly because of crowds of tourists. 🙂
The descent from the pass towards the Black Lake Gąsiennicowy is steeper than the climb so for the ones that are sensitive to exposure I would recommend the opposite direction. On the other hand the views on the huge pond from above are maginificent and you go all the time on the stone steps so it's not very difficult. You just have to watch out for the careless trippers running down as they sometimes kick down the stones which may end up quite badly.
Finally I reached the Black Pond (Czarny Staw) and could take a little rest. It's nice to feel the last rays of the summer sun summoning the cold autumn days. Now just a short walk to Murowaniec and a well-deserved apple pie with stewed fruit! Nothing tastes as good as in a mountain lodge… Do you also have this impression?
The day comes to the end so it's time to descend slowly to Zakopane unless you decide to spend the Night in Murowaniec (which I recommend anyway, I did it many times myself). This time I leave the Tatra Mountians before dusk and go to a highland inn for a well-deserved supper and a cold beer. Cheers!
And so my Tatra weekend passed very quickly. On Sunday I needed to go back relatively early so there was no time for a hiking. However, if you plan to leave in the afternoon or at night, I suggest you use entire two days on mountain trails. On your way back you can take a night bus or, if you prefer to travel more comfortable and a bit shorter – a train.
Always when I leave my beloved Tatra I regret I haven't come here for longer. Also this time I felt a little bit unsatisfied so I need to catch up for it as soon as possible… 🙂 See you on the trail!
I dedicate this post to my friend Kamila, as she were there with me and this was really a very precious, wonderful time together. I hope for many more common trips, Kami! Kiss!