Kapsztad to dla mnie najpiękniejsze miasto świata. Niesamowicie inspirujące i zapierające dech w piersiach widoki to tutaj norma, a kolacja nad oceanem nie jest niczym specjalnym.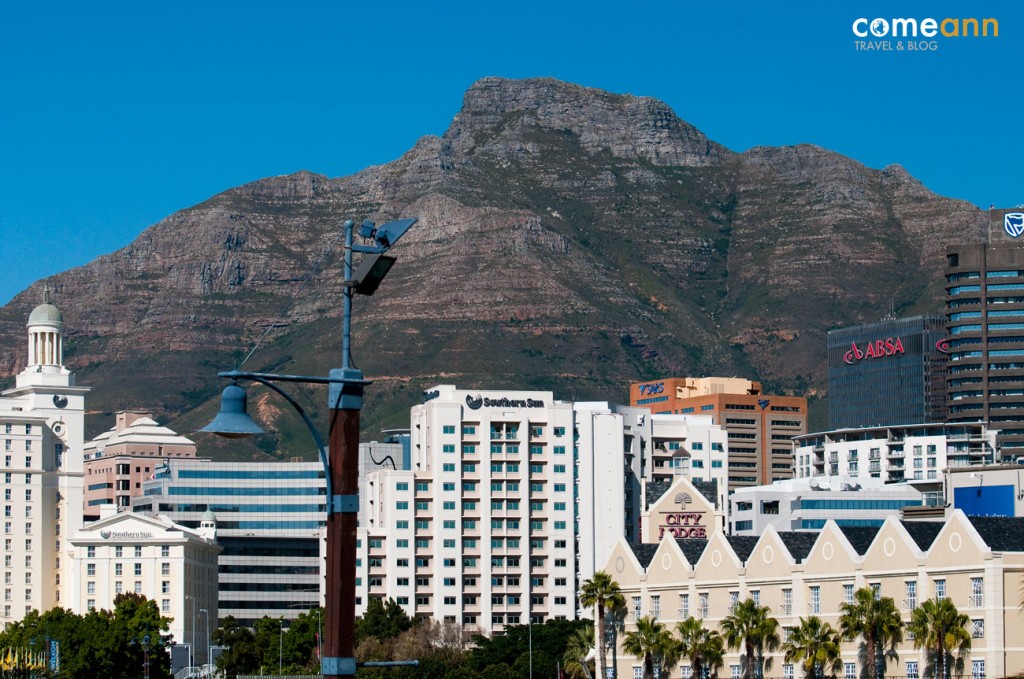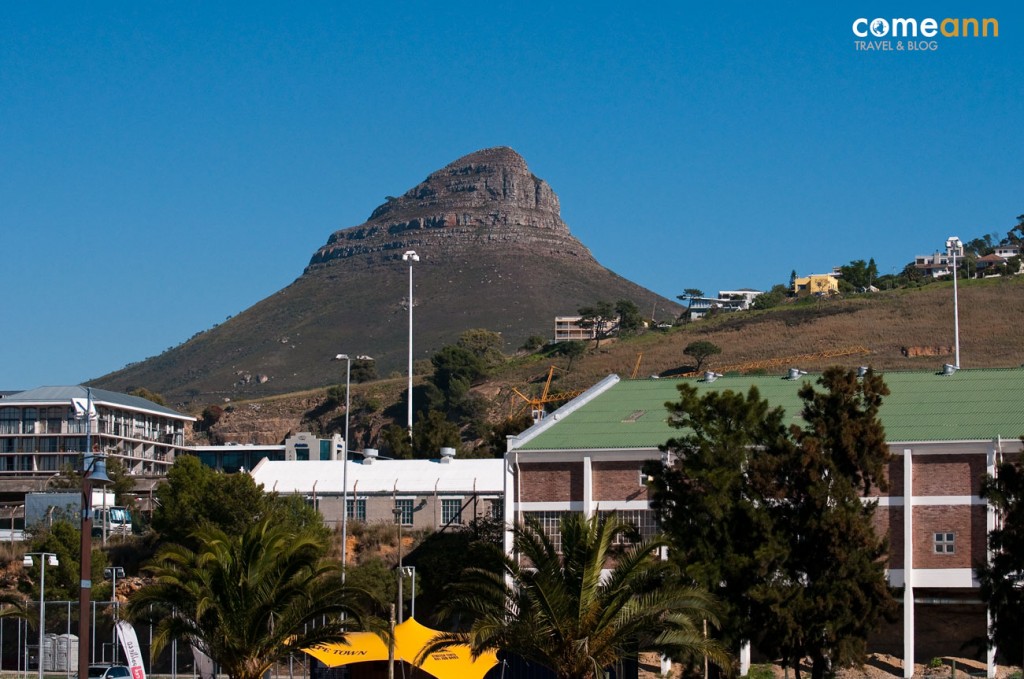 Pierwszy dzień w mieście moich marzeń zaczęłam od zapakowania się na autobus Hop-On Hop-Off i udania w kierunku symbolu RPA, czyli Góry Stołowej. Ostatnio słynna Table Mountain została wybrana jednym z nowych 7 cudów natury! Oczywiście całkowicie zasłużenie, gdyż jest naprawdę piękna, a widoki z jej szczytu… nie do opisania!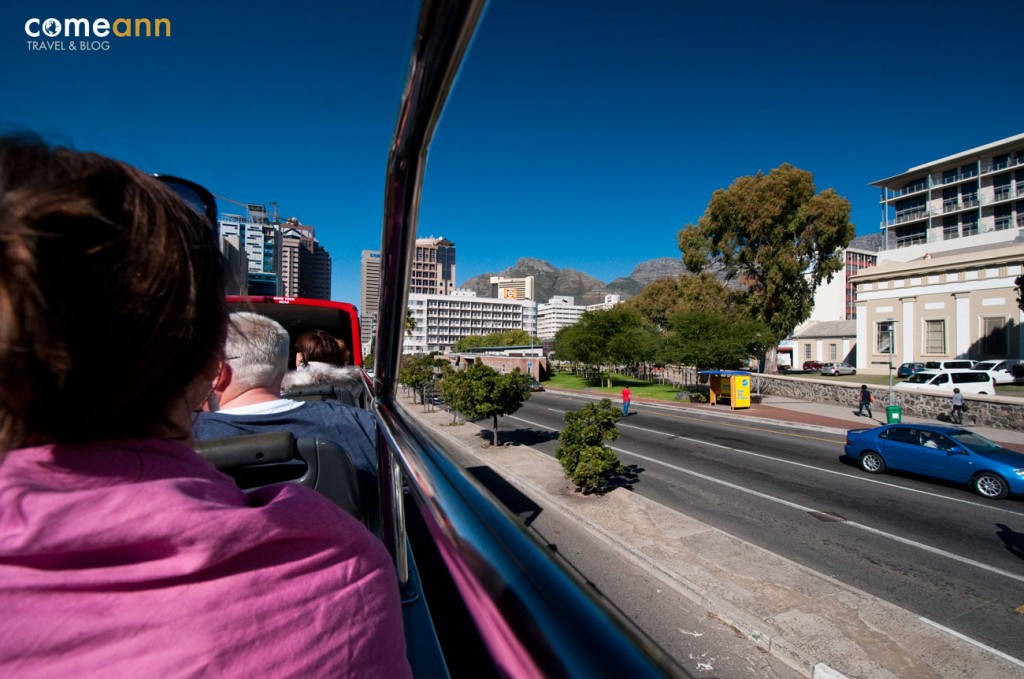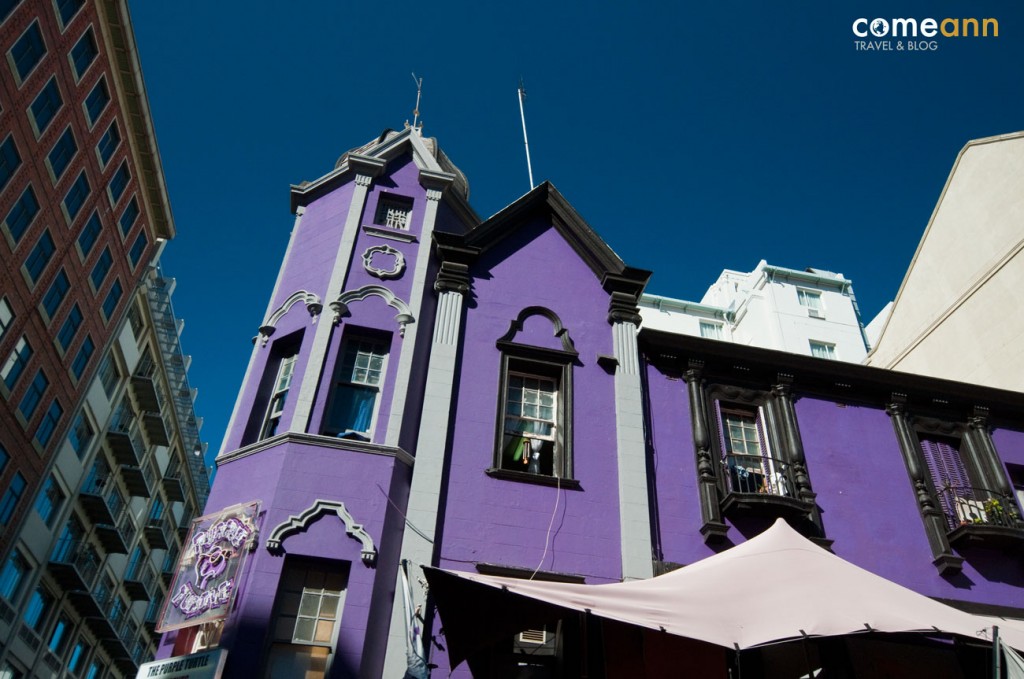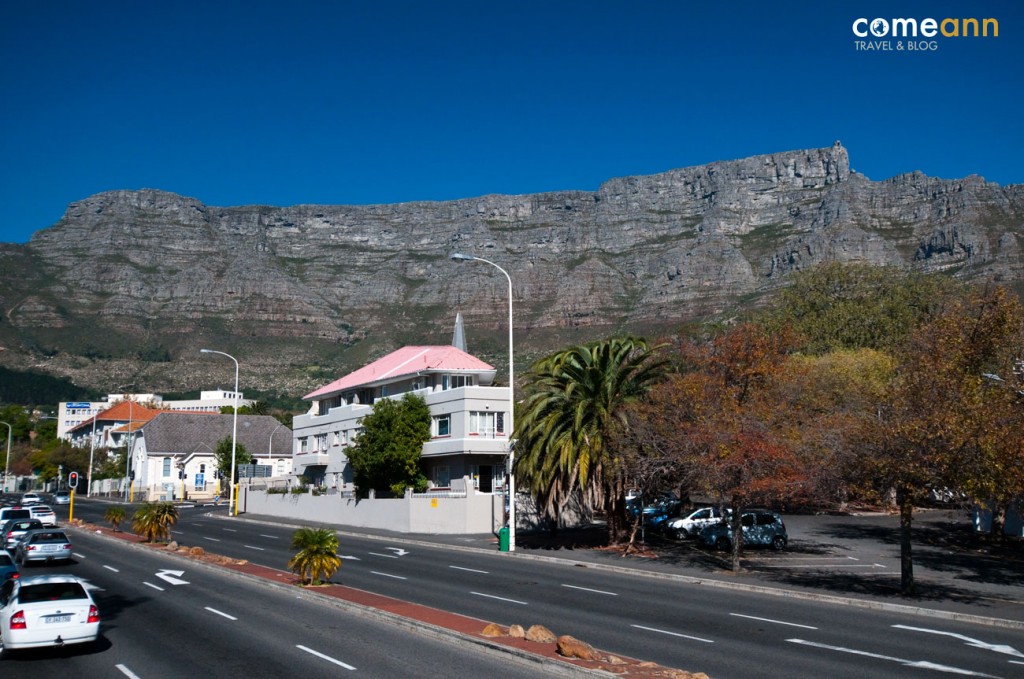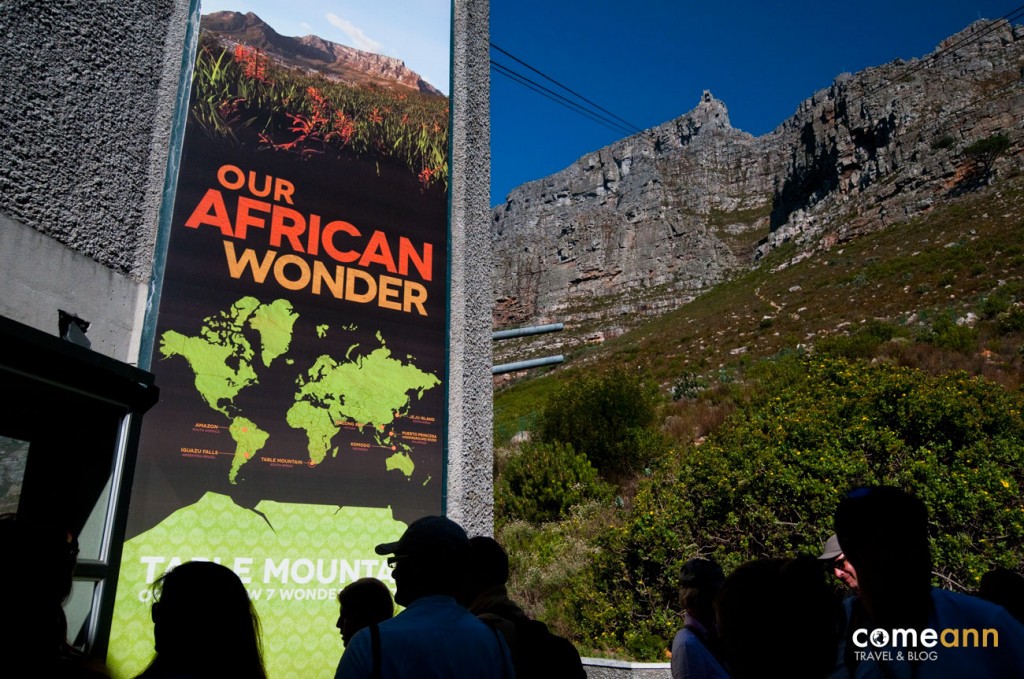 Góra Stołowa wznosi się na 1086 metrów n.p.m. i jest widziana z oceanu z odległości 200 km. Po obu jej stronach znajdują się charakterystyczne wierzchołki: po wschodniej Diabli Szczyt (Devil's Peak), a po zachodniej Głowa Lwa (Lion's Head). Jej najwyższe, spłaszczone partie to obszar około 3 km². Na górę można wjechać kolejką lub wdrapać się jednym z wielu szlaków i odbyć naprawdę długi spacer z obłędnymi widokami w tle! To był już mój drugi pobyt na szczycie, lecz widoki były tak bajeczne, że cały czas niedowierzałam w to, co widziałam. Chętnie wybrałabym się raz jeszcze, aby ponownie się uszczypnąć. 😉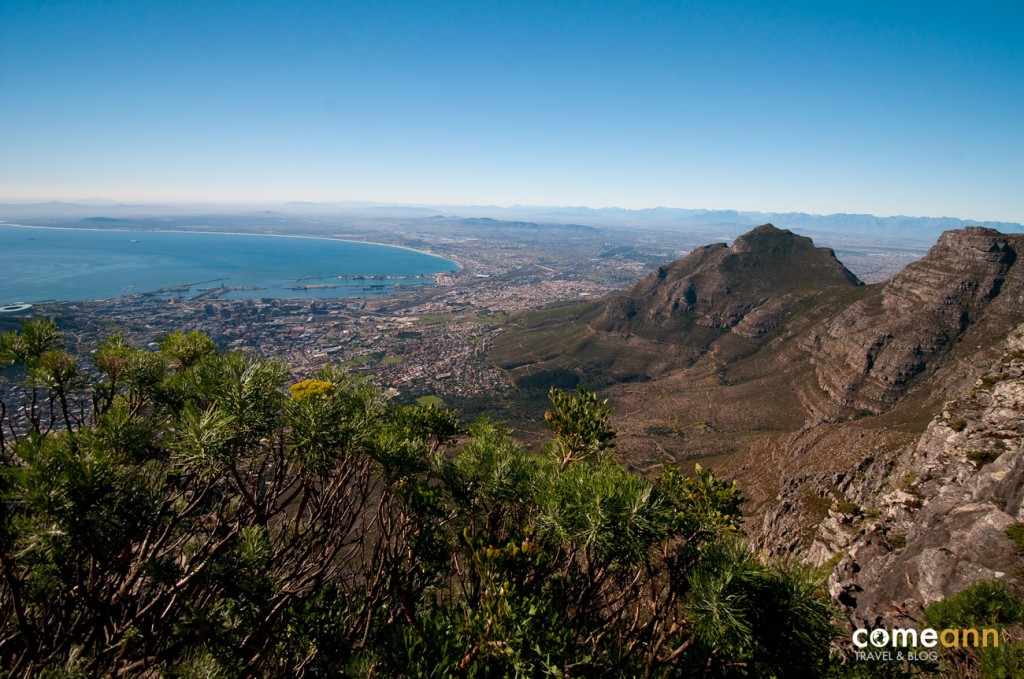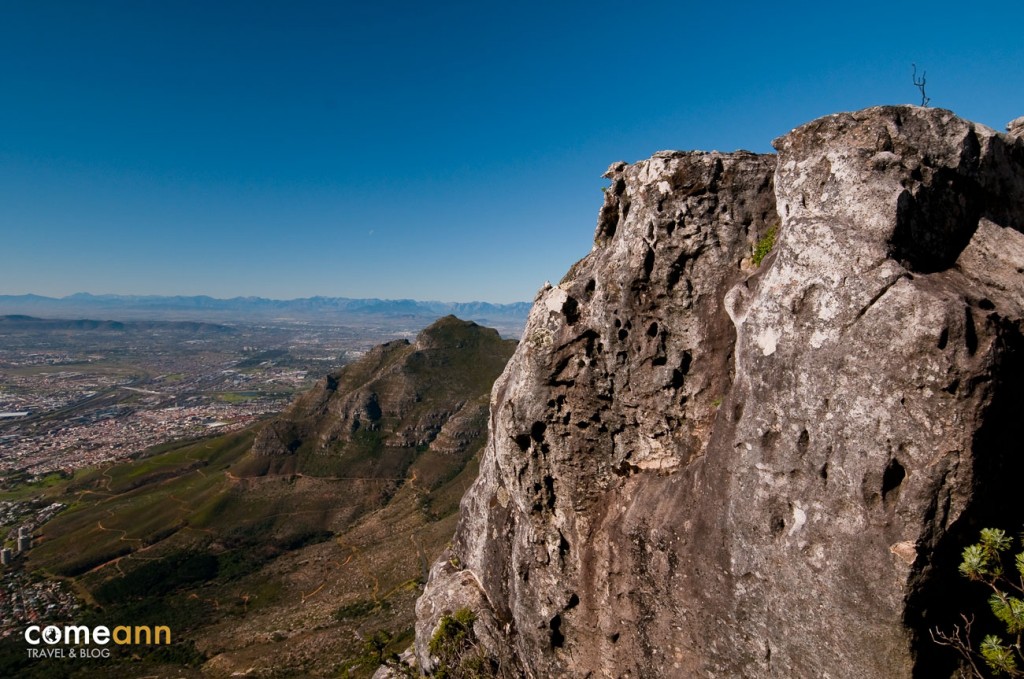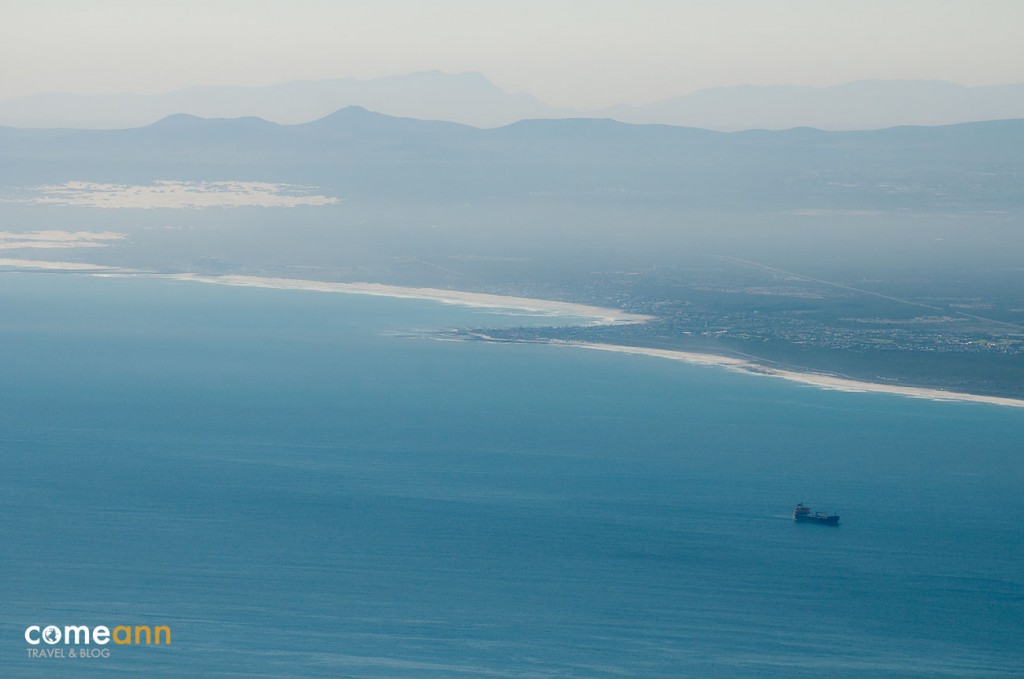 Kolejka działa od 1929 roku. Jednak w 1997 została zmodernizowana i teraz wagonik zabiera na szczyt aż 65 osób, dodatkowo kręcąc się wokół własnej osi.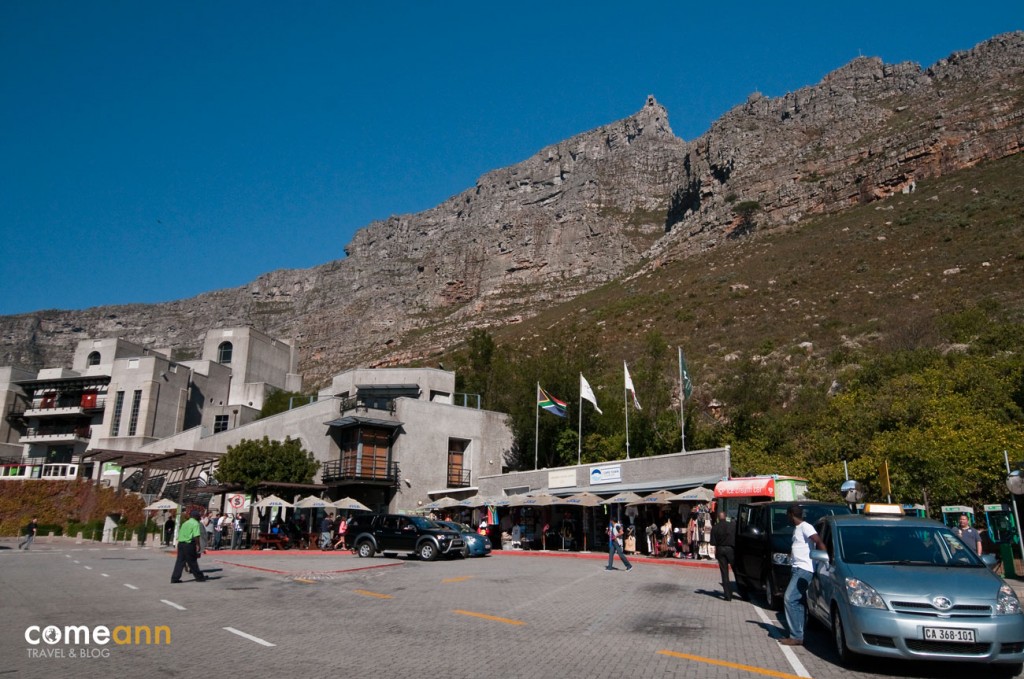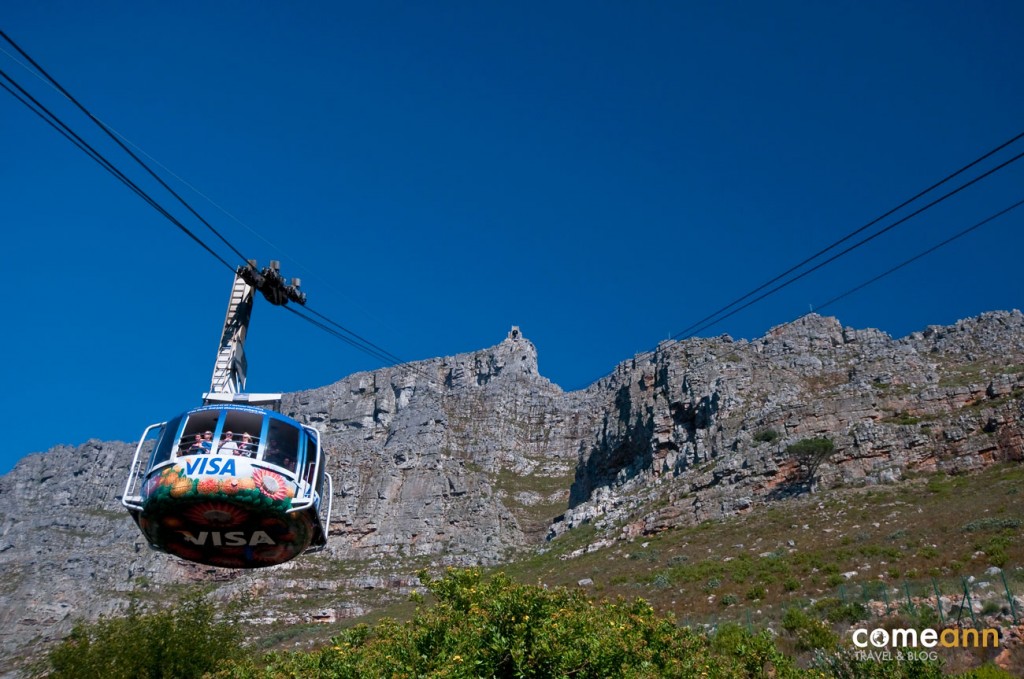 Z góry można podziwiać wspaniałe widoki na Kapsztad, Zatokę Stołową i Robben Island oraz oczywiście na Atlantyk. Niektórzy twierdzą, że gdzieś w dalekich wodach można nawet dostrzec krzywiznę ziemi… 😉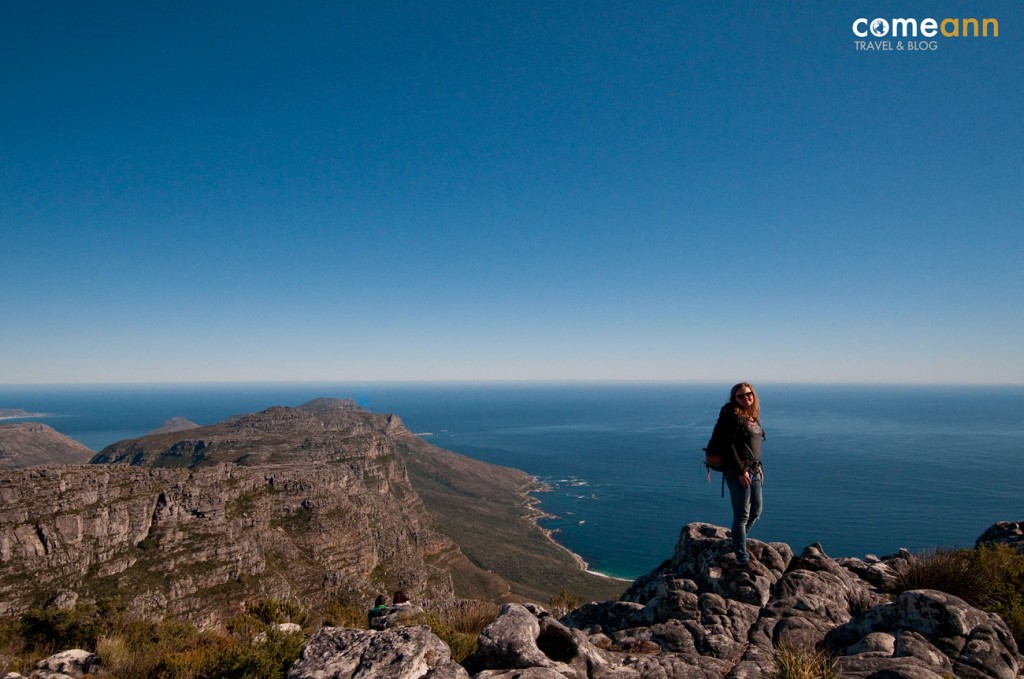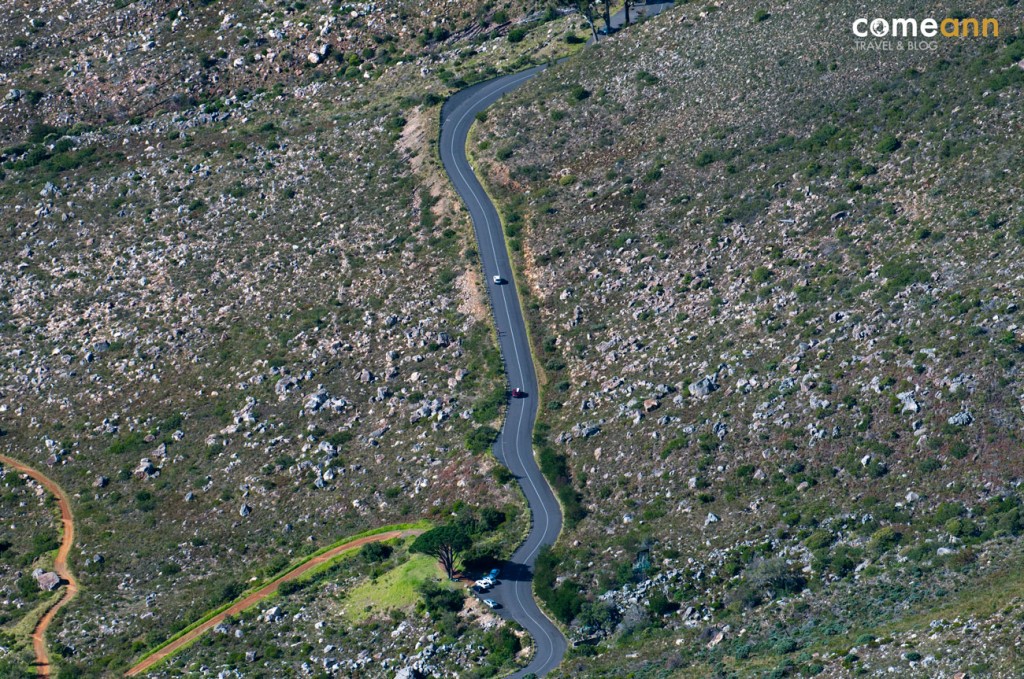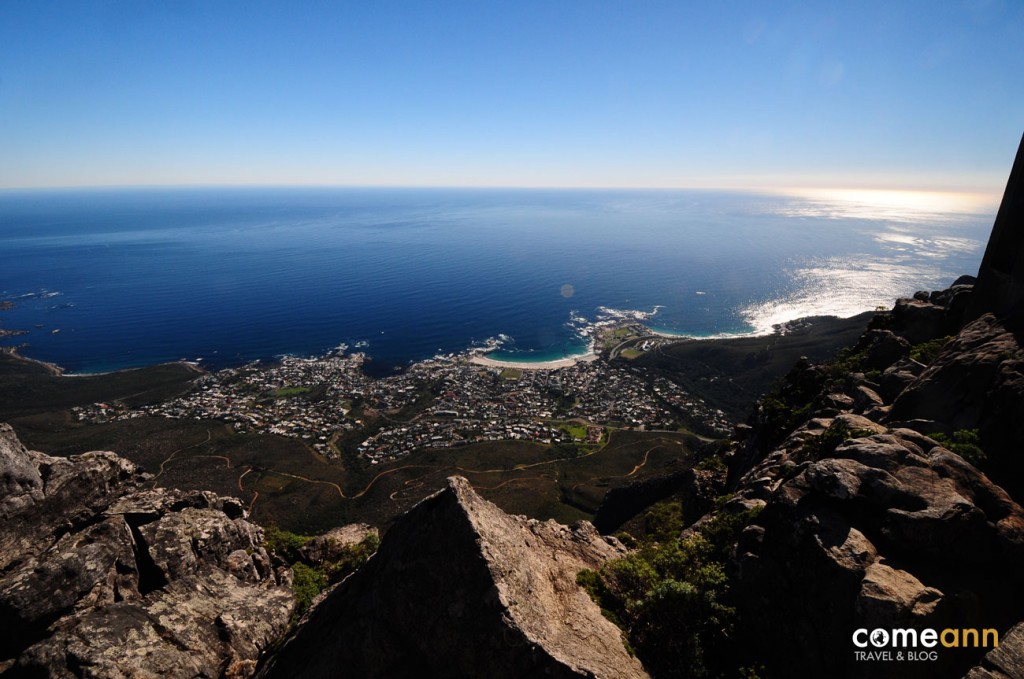 Nie będę się rozpisywać na temat Kapsztadu i Góry Stołowej, gdyż w tym przypadku najwięcej mówią zdjęcia. Na koniec dodam tylko drobne ciekawostki.
Kiedy Górę Stołową przykrywają chmury, mieszkańcy twierdzą, że nakryła się obrusem 🙂
Góra Stołowa jest jedynym obiektem na Ziemi, który ma gwiazdozbiór nazwany na swoją cześć – jest to Gwiazdozbiór Góry Stołowej, oznaczony w 1751 roku.
Życzę wspaniałej górskiej przygody!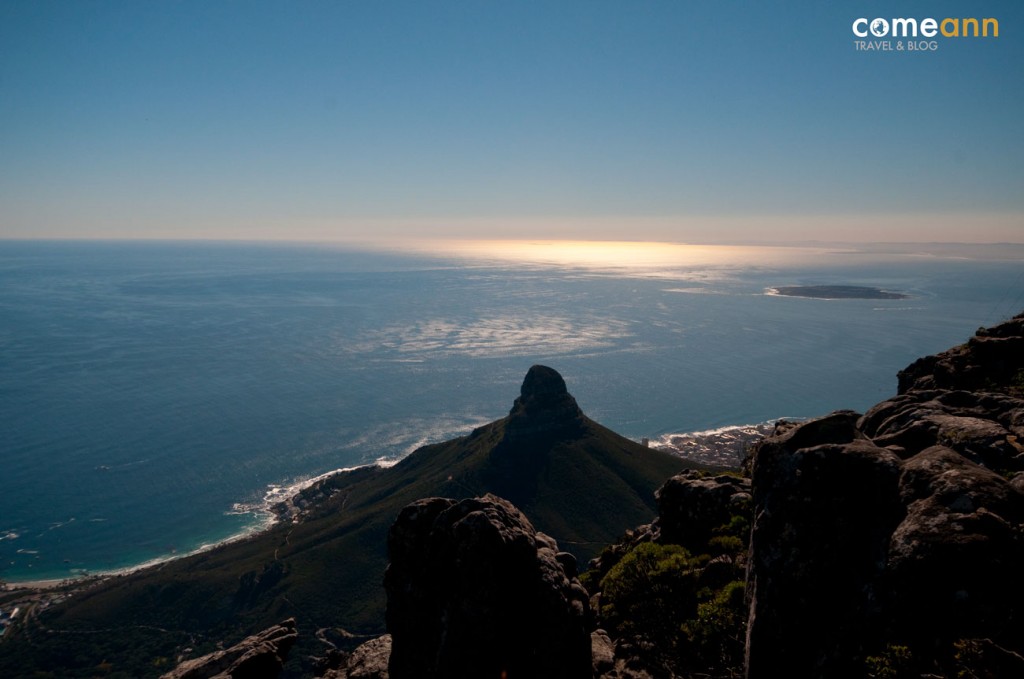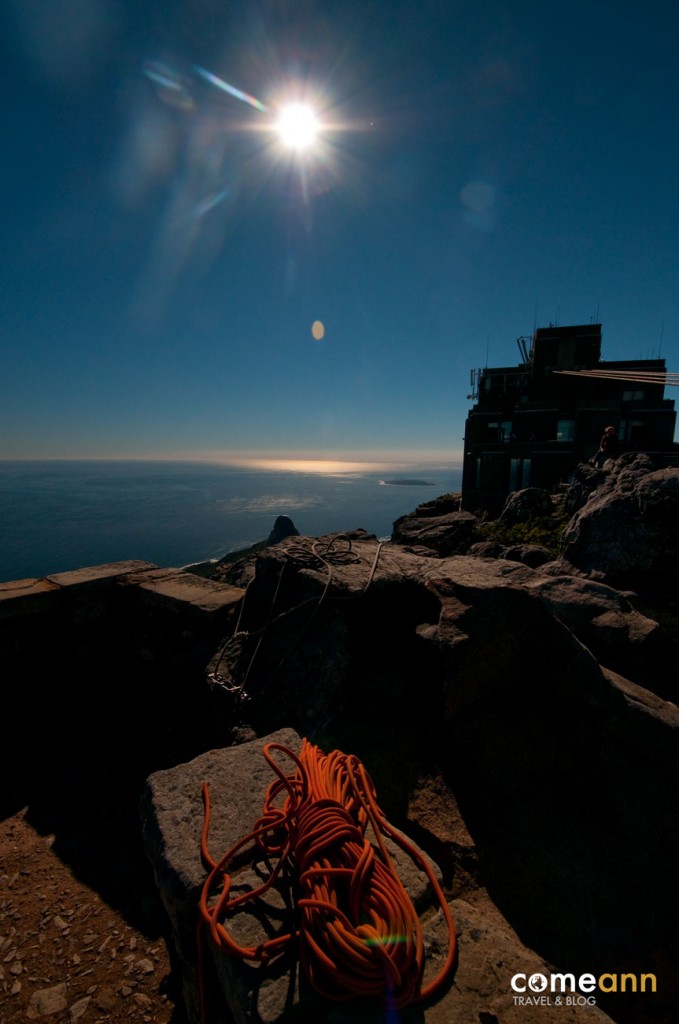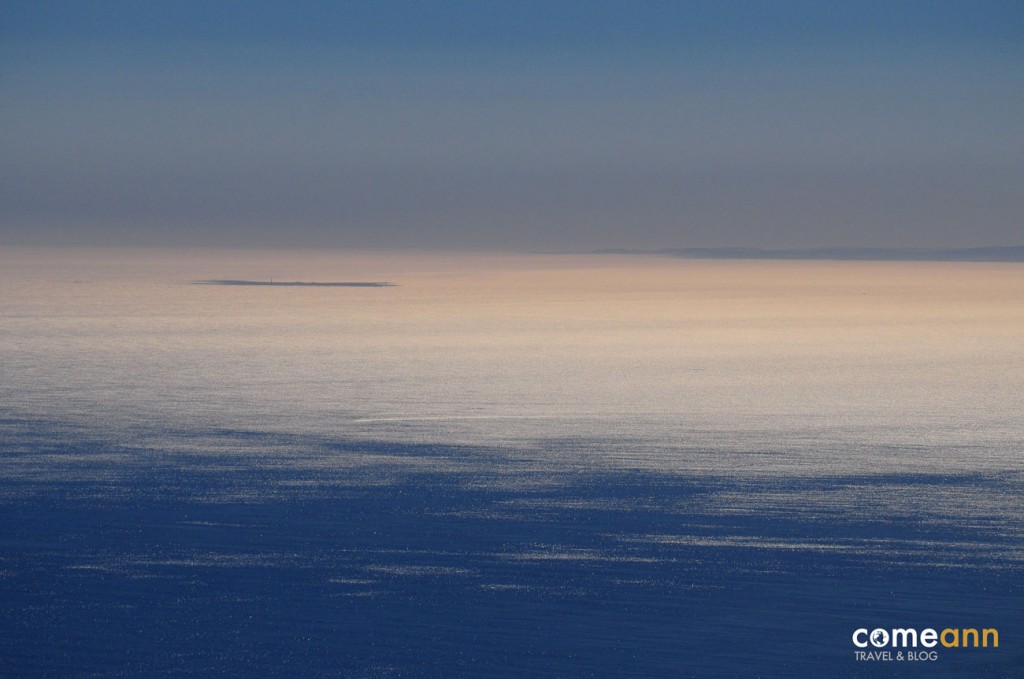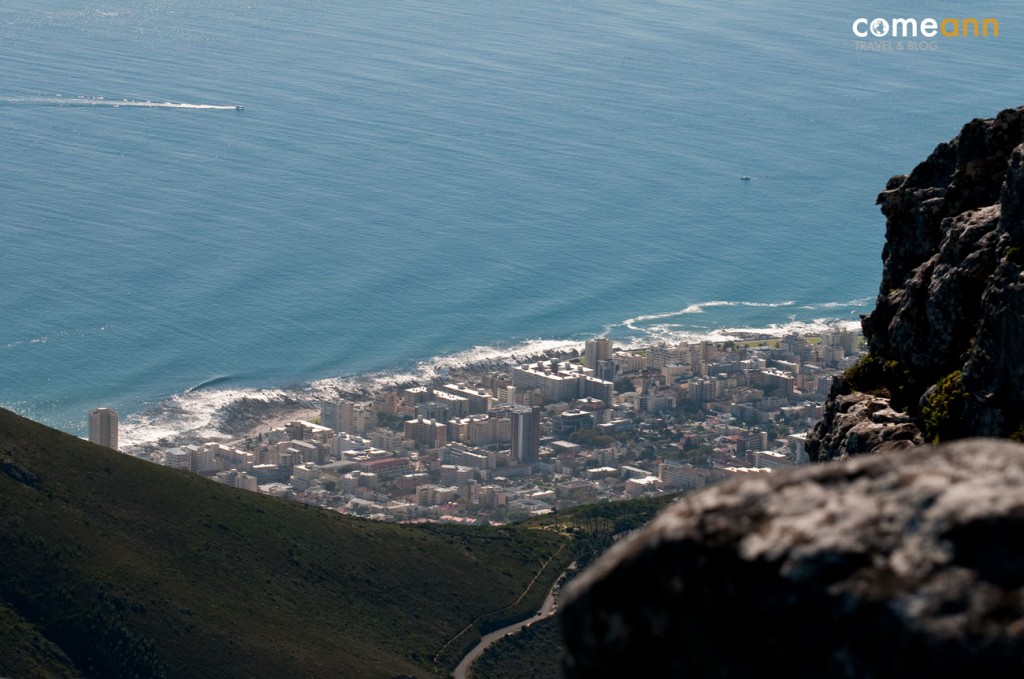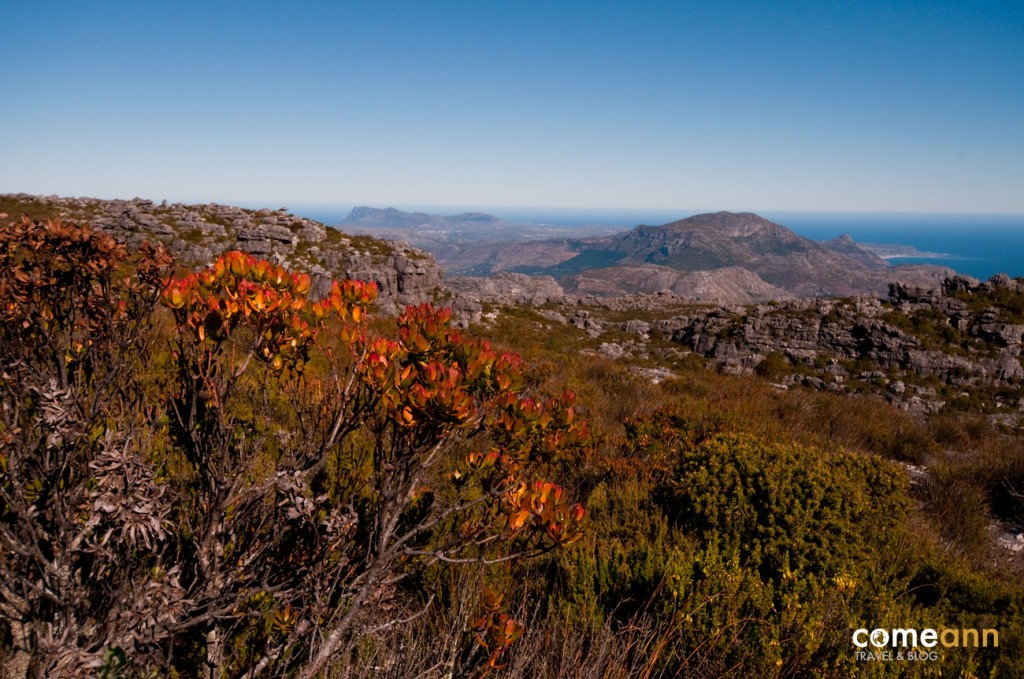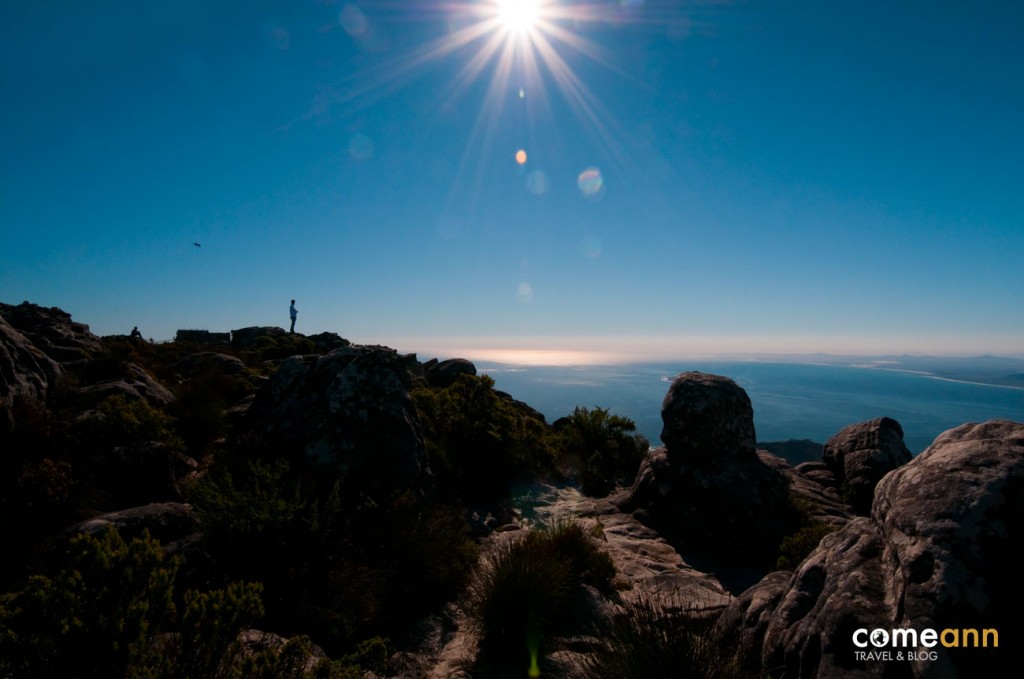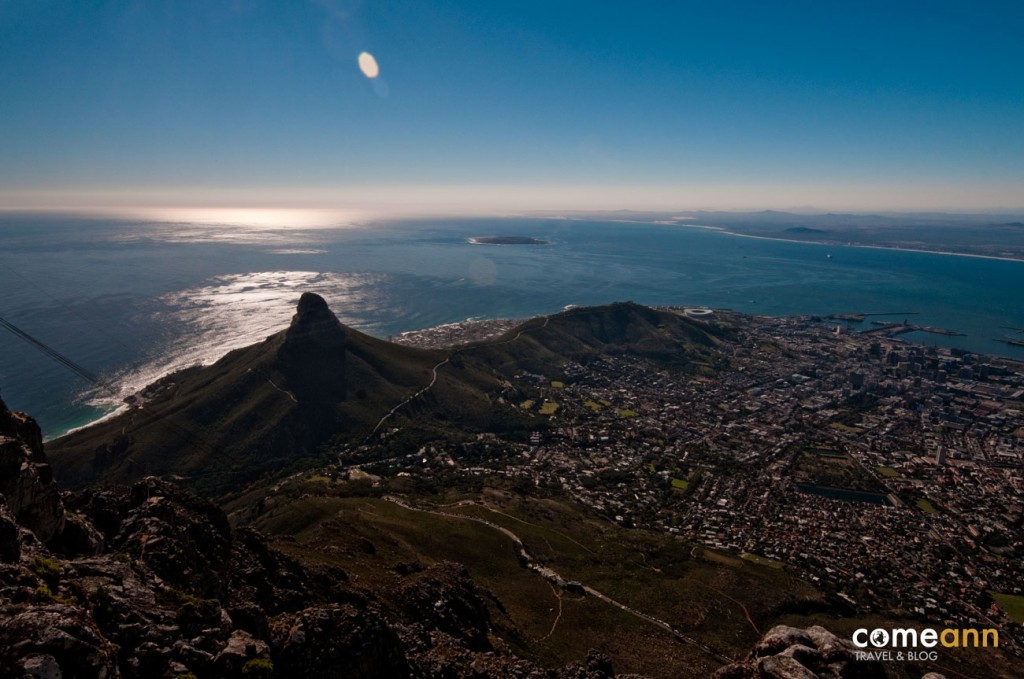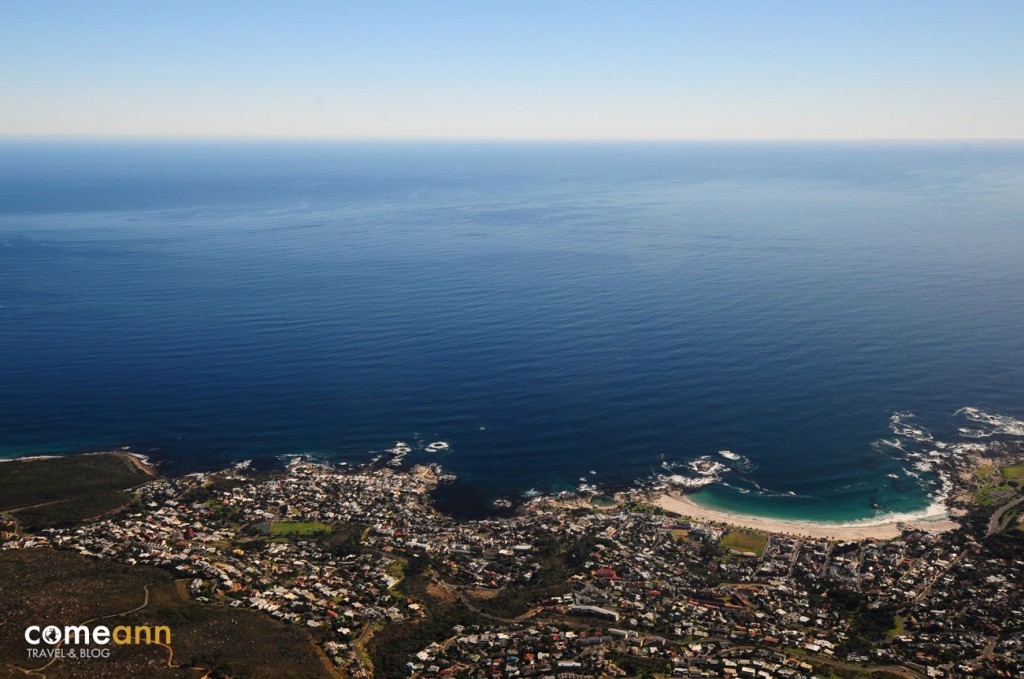 •••
For me Cape Town is the most beautiful city in the world. Incredibly inspiring and breathtaking views are normal here and a dinner by the ocean is nothing special.
I started the first day in the city of my dreams by getting on the Hop-On-Hop-Off bus and heading towards the symbol of South Africa, that is the Table Mountain. Recently famous, it has been chosen one of the 7 new wonders of nature! Obviously, this designation is well-deserved, the mountain is really beautiful and the views from it's top… simply indescribable!
The Table Mountain rises to 1,086 meters above sea level and it is seen from the ocean from a distance of 200 km. There are characteristic peaks on both sides of it: the Devil's Peak on the Eastern and the Lion's Head on the Eastern one. Its highest flat parts occupy an area of around 3 km². You can get to the top by cable car or climb one of the many trails and take a really long walk with awesome views around! It was already my second time on the top of the Table Mountain but the views were so fabulous I could hardly believe in what I saw. I'd love to go back there one more time to tweak myself again. 😉
The cable car has been working since 1929. However in 1997 it was modernized and now it can take as many as 65 persons at once, turning around its own axis.
From the top you can admire wonderful views on Cape Town, Table Bay, Robben Island and, of course, the Atlantic Ocean. Some say that somewhere in the distant waters you can even see the curvature of the Earth … 😉
I will not write more about Cape Town and the Table Mountain as in this case pictures are worth more than words. I will only add a few curious details.
When the Table Mountain is covered with clouds, the inhabitants say it is covered with a tablecloth. 😉
The Table Mountain is the only place in the world that has a constellation named in its honor – the Constellation of the Table Mountain marked in 1751.
I wish you a wonderful mountain adventure!