W stolicy Namibii, położonej w środkowej części kraju, spędziłam niewiele czasu. Właściwie była to tylko szybka piesza wycieczka po paru miejscach w centrum miasta, ale przecież dobre i to:)
Jednym z symboli miasta jest ewangelicko-augsburski kościół zaprojektowany w stylu neoromańskim przez Gottlieba Redeckera i zbudowany z miejscowego piaskowca ponad sto lat temu. Budowla została poświęcona w 1910 roku i stała się symbolem niemieckiej architektury kolonialnej w Windhoek. Robię kilka zdjęć kościoła i nawet zamieniam parę słów z zaciekawionym księdzem, który wypytuje, skąd przyjechałam. Budowla jest bardzo interesująca i robi na mnie spore wrażenie, ale czas ucieka, więc idę dalej.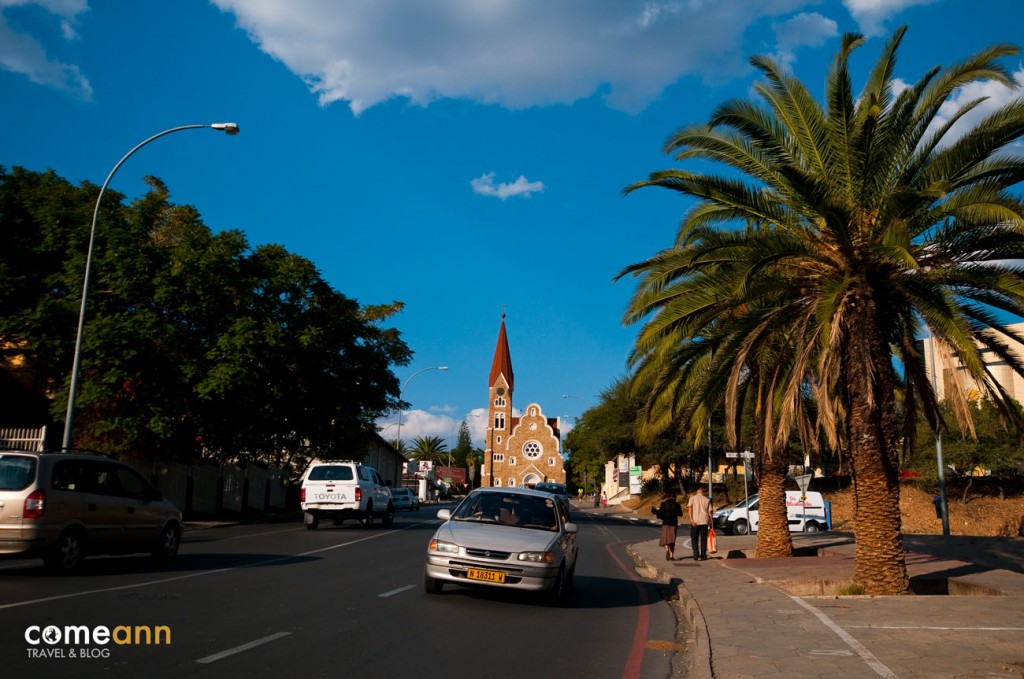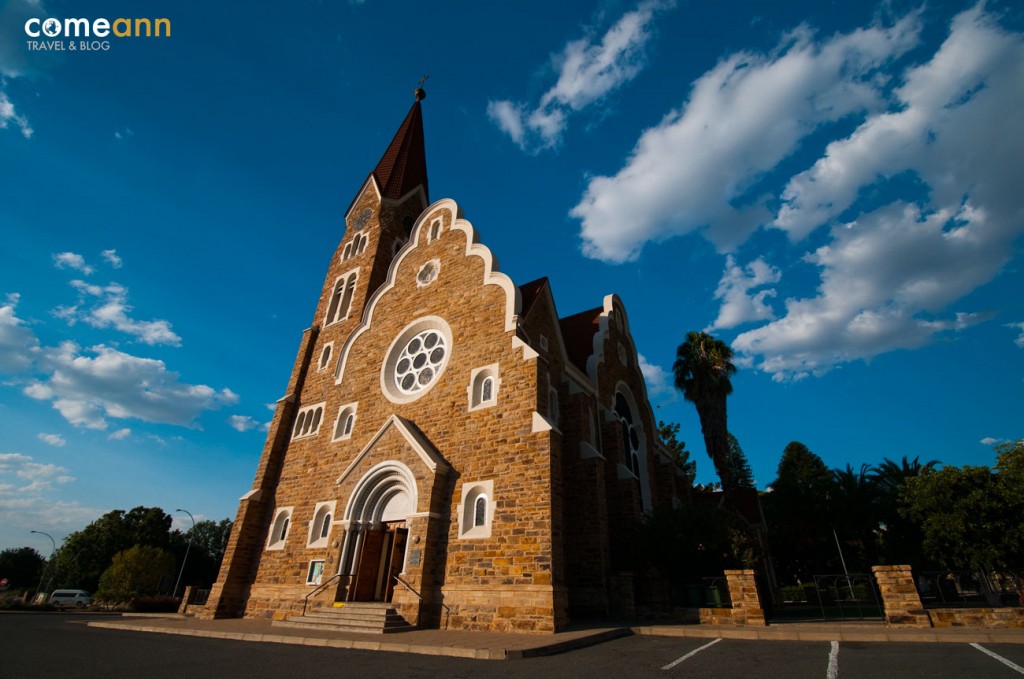 Później wybieram się na krótki spacer po ogrodach przy Tintenpalast (pol. Pałac Atramentowy, ang. Ink Palace), który od 1990 roku jest siedzibą parlamentu Namibii. Budynek został zaprojektowany przez tego samego architekta, który projektował pobliski kościół, wzniesiony w latach 1912-1913. Został nazwany Pałacem Atramentowym, gdyż urzędowali w nim liczni biurokraci. Przy budynku znajduje się pomnik antykolonialnego bohatera Namibii, który odegrał ważną rolę w odzyskaniu niezależności. Chief Ozeasz Katjiku-RU-Rume Kutako postrzegany był jako rzecznik Herero, a tabliczka na cokole pomnika oznajmia nam, że żył równo 100 lat!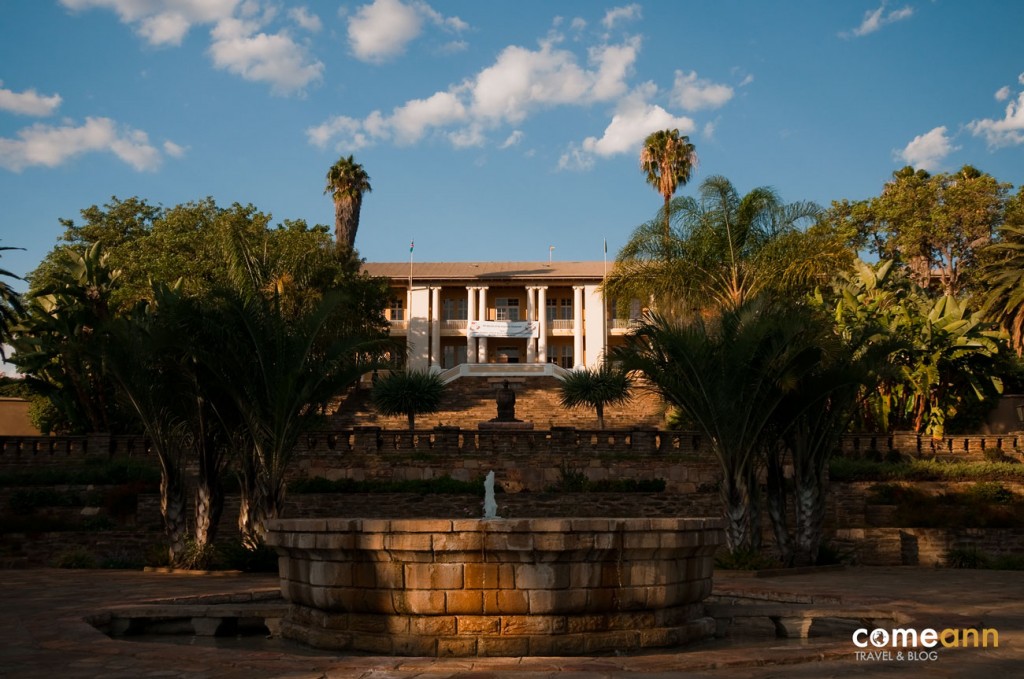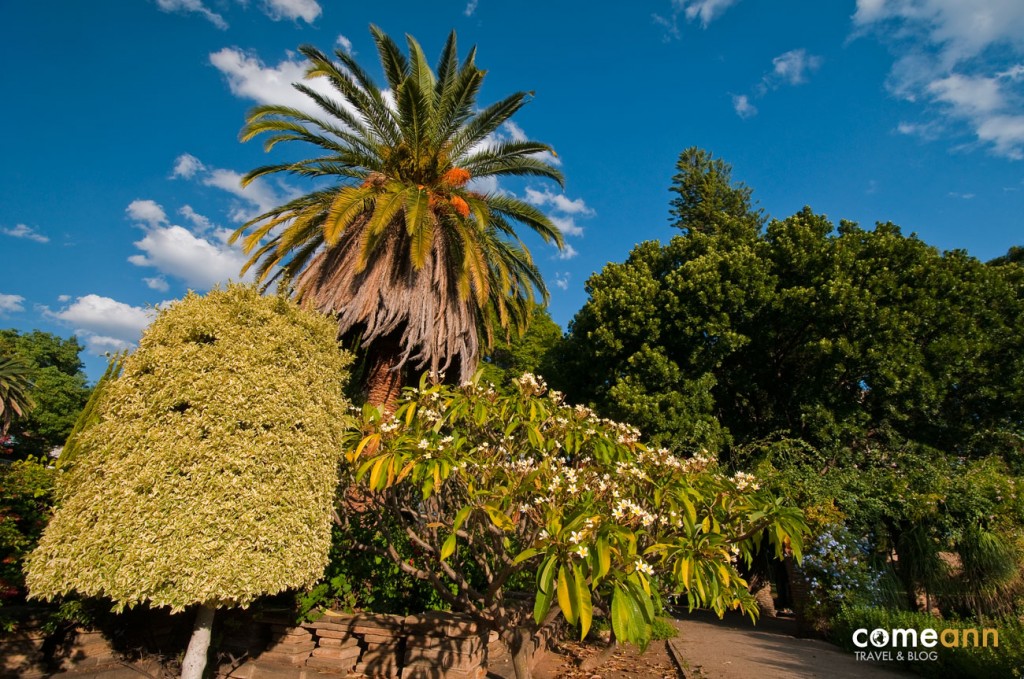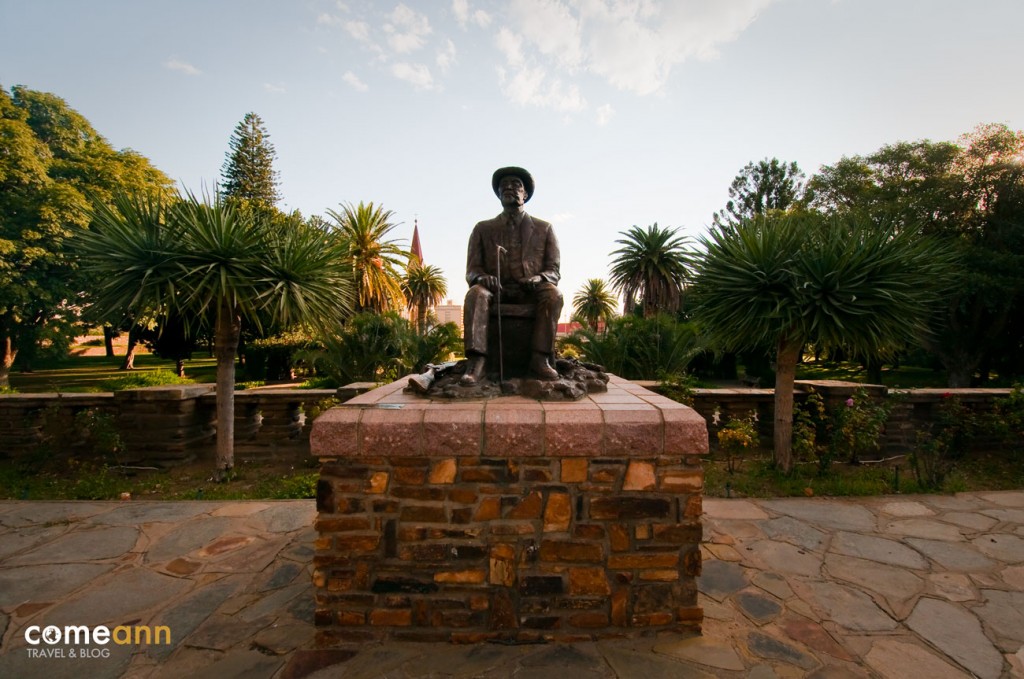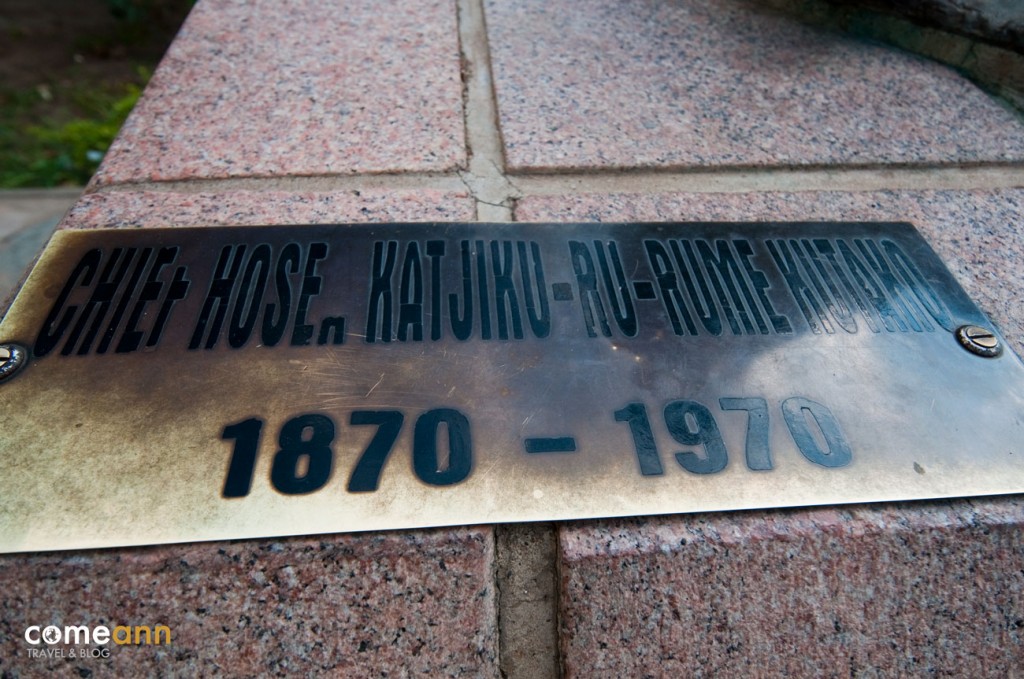 Ostatnim miejscem, jakie udaje mi się odwiedzić i nawet zwiedzić, jest fort Alte Feste, wzniesiony w 1890 roku dla wojsk niemieckich, a następnie używany przez wojska RPA. W 1935 roku budowlę przekształcono w hostel dla sąsiedniej Windhoek High School, służyła więc bardziej pokojowym celom. W późniejszym czasie fort został gruntownie odnowiony i od 1963 roku mieści się tam Windhoek State Museum. W kolekcji muzeum znajduje się wiele historycznych pamiątek i najważniejszych dokumentów, takich jak konstytucja czy hymn państwowy. Zauważam też zbiór proporców, wśród których wisi czerwony z napisem Wojsko Polskie.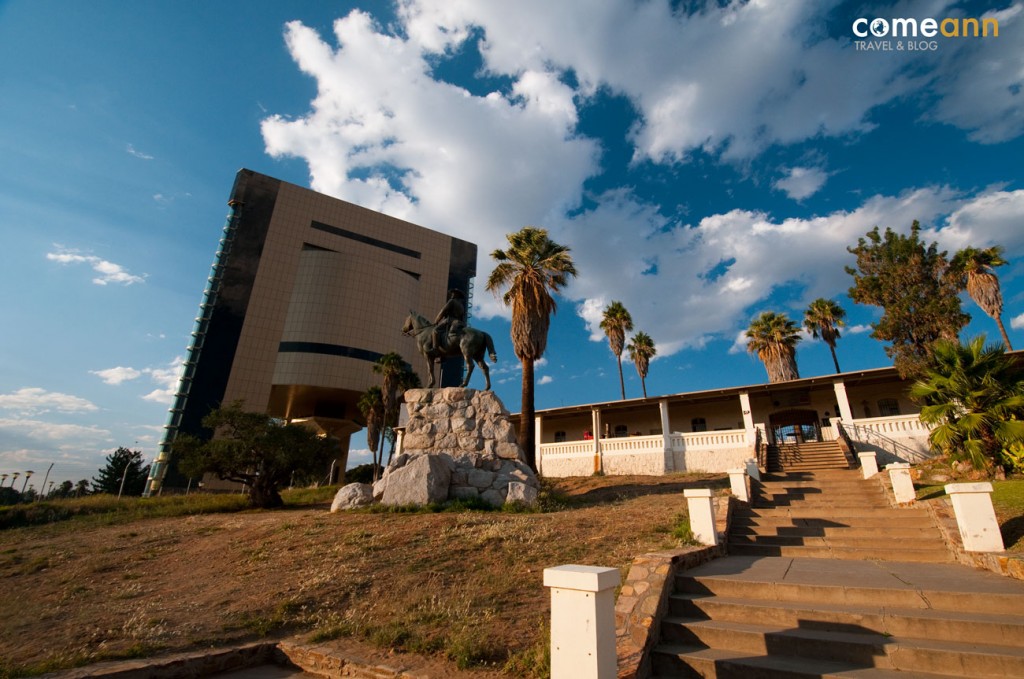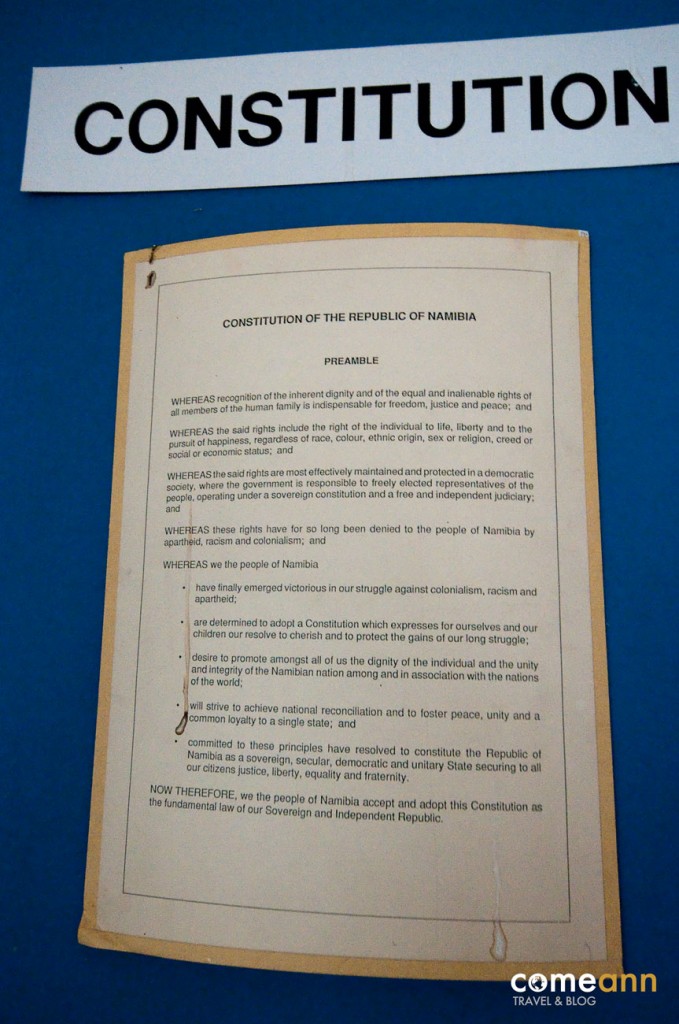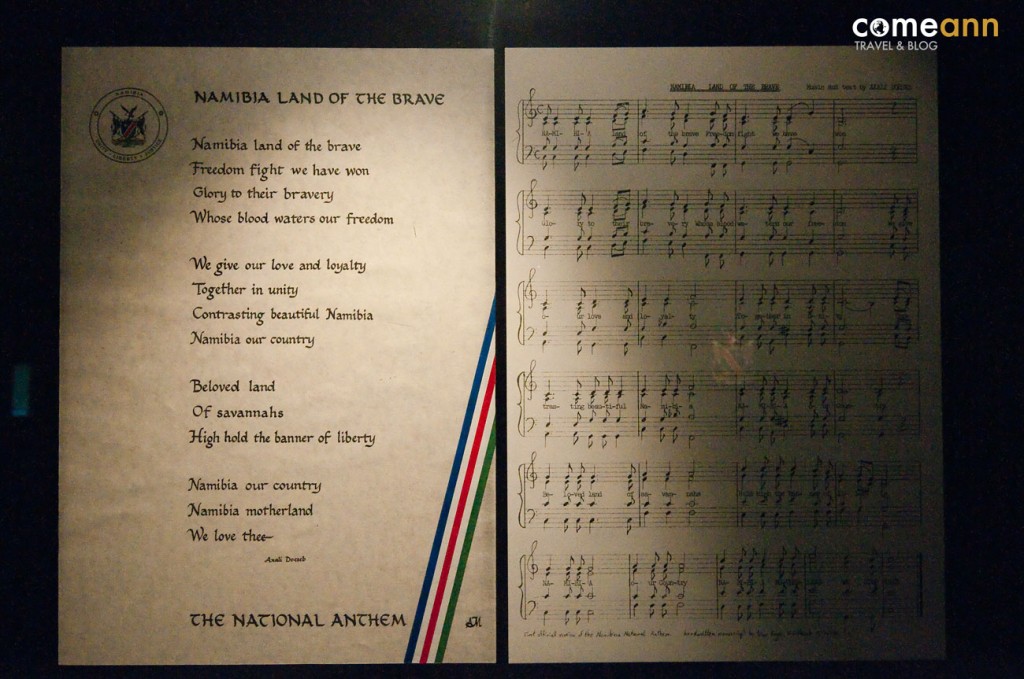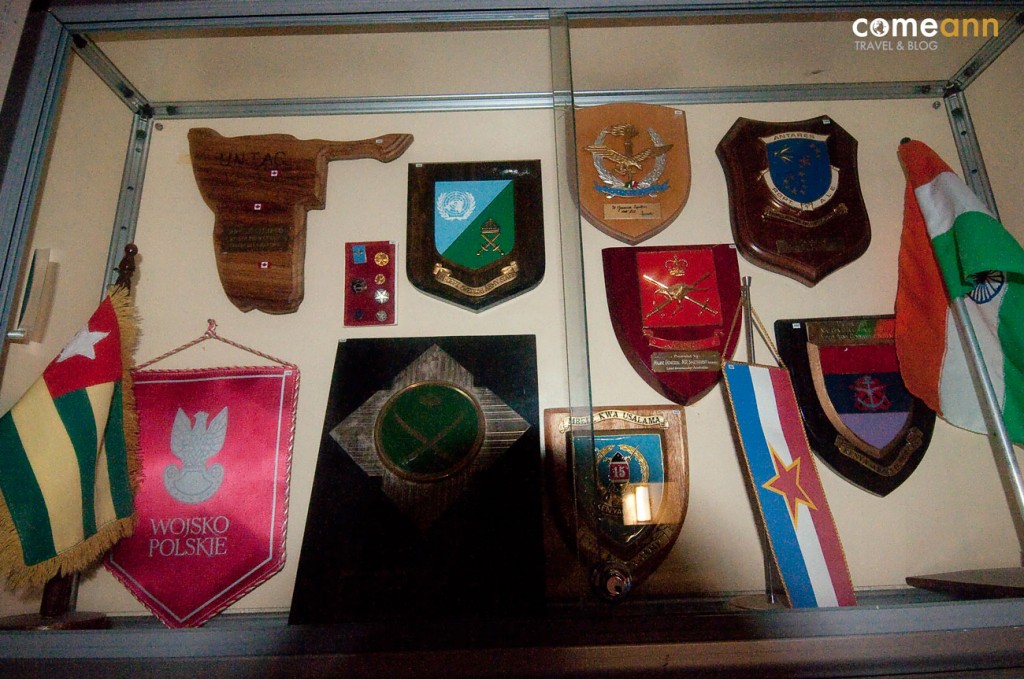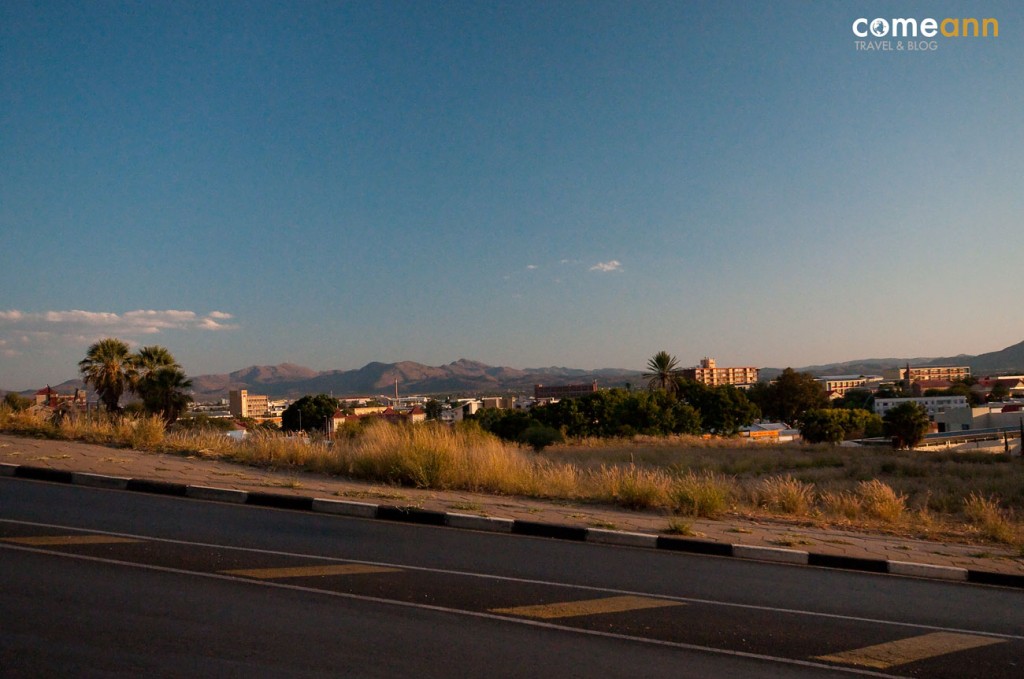 Mój pobyt w Namibii dobiegł końca… Było przepięknie, a momentami naprawdę niesamowicie i magicznie. Jednak jeszcze się nie smucę, bo za chwilę czeka mnie lot do ukochanego Kapsztadu i kilka dni odpoczynku w tym bajkowym miejscu!
•••
I didn't spend much time in the capital city of Namibia located in the central part of the country. Actually it was just a quick walk around a few places in the center of the city but that was anyway nice.
One of the symbols of the city is a Lutheran church designed in the Romanesque Revival style by Gottlieb Redecker and built of local sandstone over one hundred years ago. The building was consecrated in 1910 and became a symbol of German colonial architecture in Windhoek. I take a few photos of the church and have a little talk with a priest asking where I come from. The building is very interesting and impresses me a lot but the time is short so I keep on going.
Afterwards I make a short walk in the gardens of Tintenpalast ("Ink Palace"), a Capitol of Namibia since 1990. The building was designed by the same architect as the nearby church elevated in 1912-1913. It was named "the Ink Palace" as it was an office to many bureaucrats. Next to the building there is a monument of an anti-colonial hero Namibia who played an important role in the regaining of independence. Chief Ozeasz Katjiku-RU-Rume Kutako was perceived as a spokesman of Herero and a plaque on the pedestal says he lived exactly 100 years!
The last place I manage to visit is the Alte Feste fort, elevated in 1890 for German troops and afterwards used by the troops of South Africa. In 1935 the building was converted to a hostel for the adjacent Windhoek High School so it served more peaceful purposes. Later the fort was completely renovated and since 1963 it houses the Windhoek State Museum. In its collection there are numerous historical memorabilia and important documents, among them a red banner with an inscription "Polish Army".
My stay in Namibia is over… It was fabulous and sometimes really magical. However I am not getting sad because in a short while I fly back to my beloved Cape Town to take a few days of rest in this wonderful place!