Będąc w Kapsztadzie, nie można ominąć słynnego ogrodu botanicznego, położonego u stóp Góry Stołowej, założonego w 1913 roku.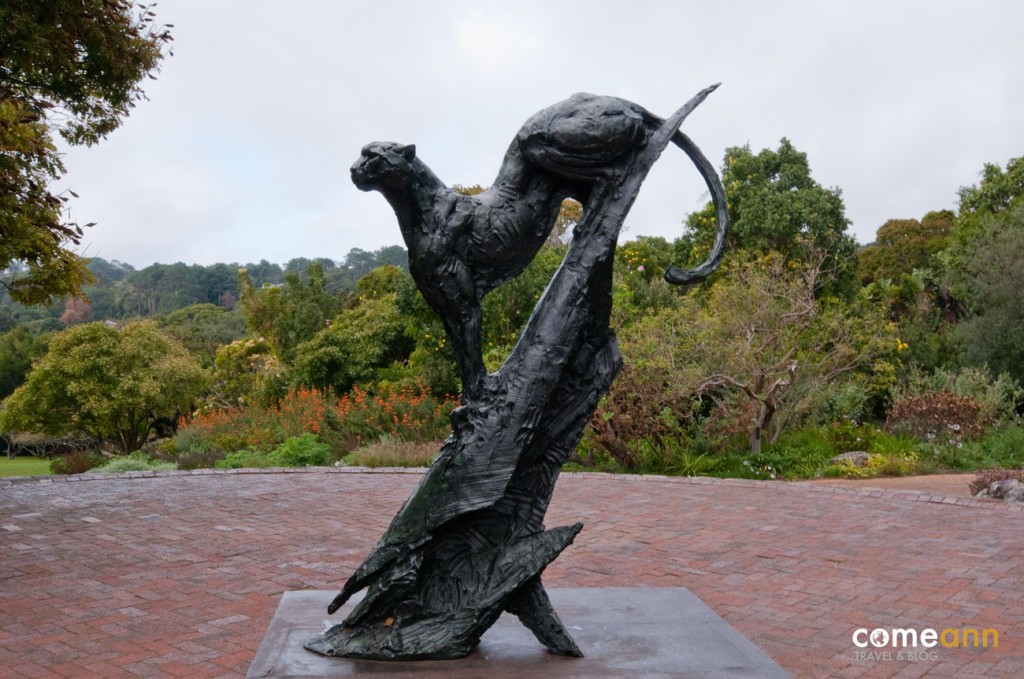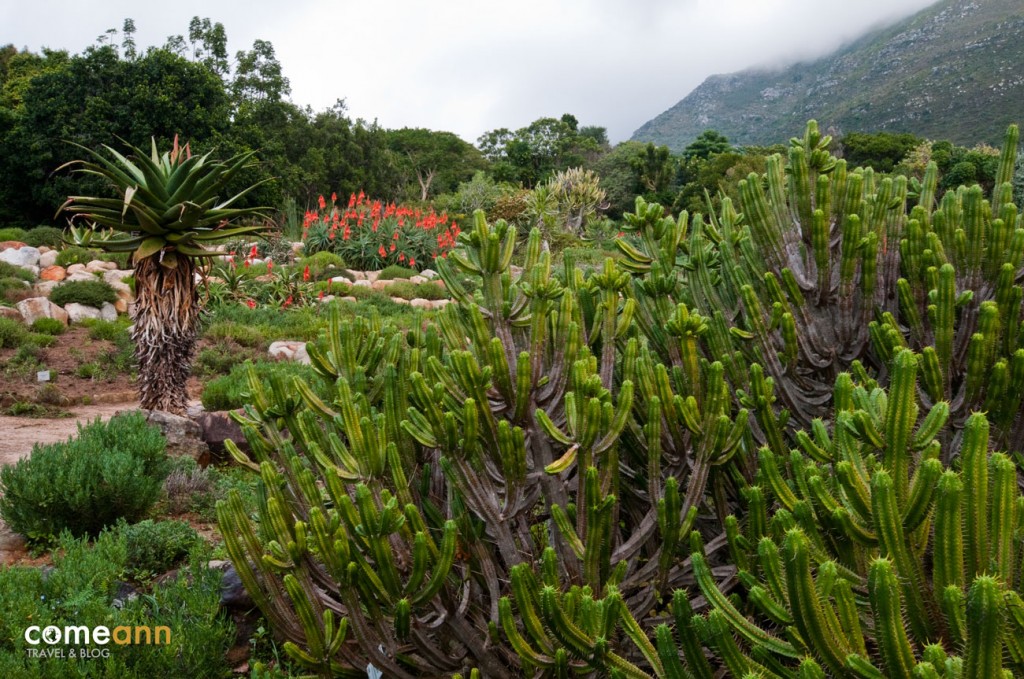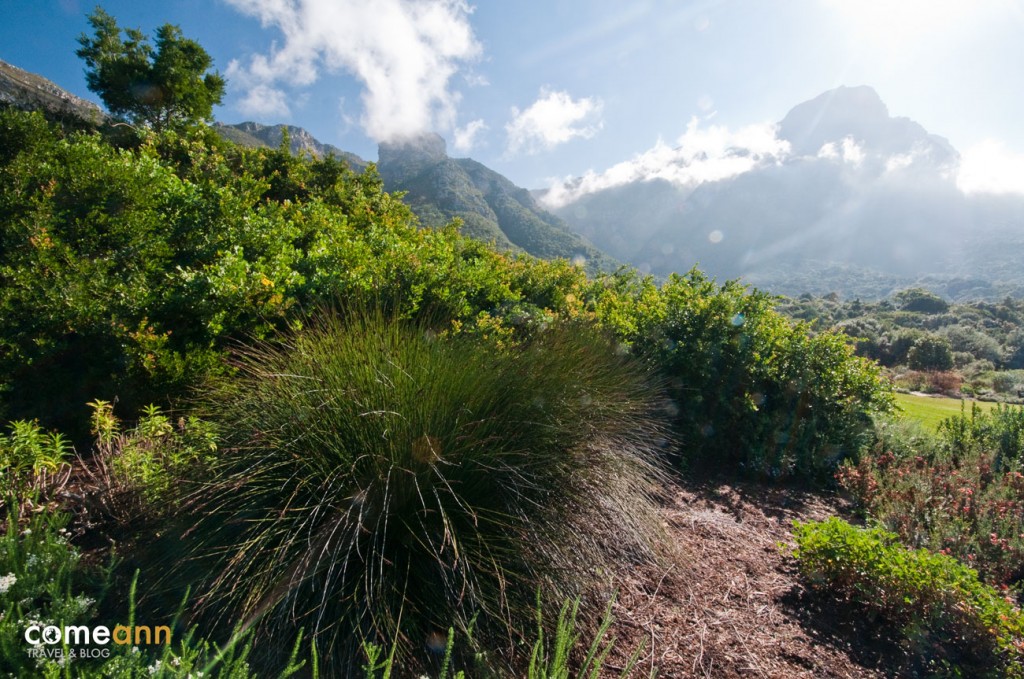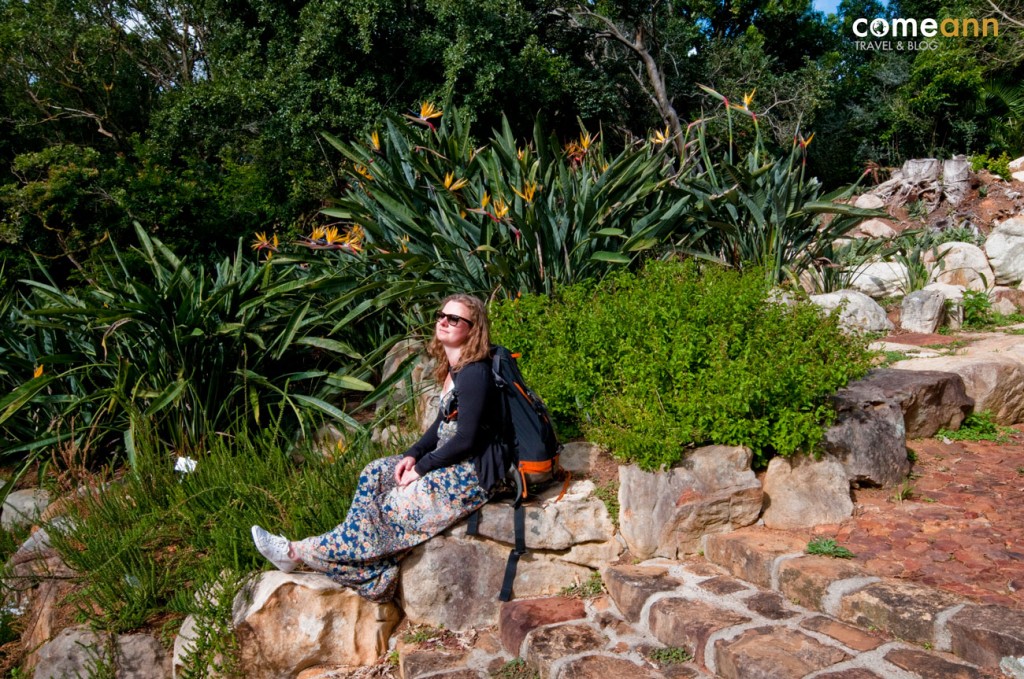 Ja oczywiście też się wybrałam, kolejny raz korzystając z bardzo wygodnego autobusu hop on – hop off.
Ogród zajmuje powierzchnię 5,5 km² i podobno jest najpiękniejszy w okresie od sierpnia do października, kiedy zakwita najwięcej roślin. Trudno mi to ocenić, gdyż ja akurat byłam w maju i też byłam pod wrażeniem tego miejsca.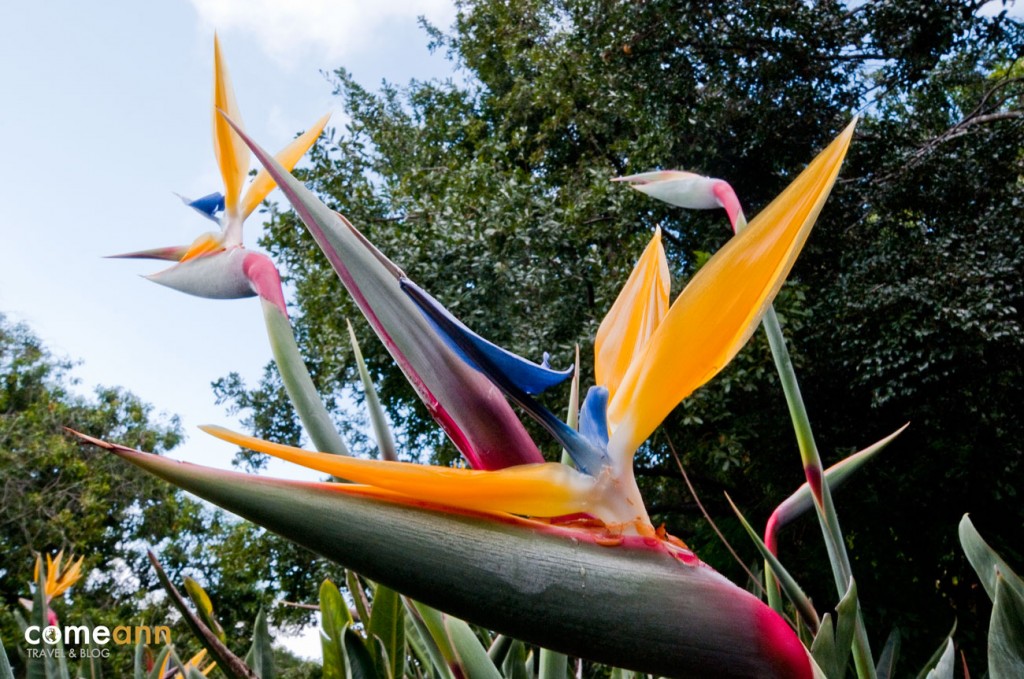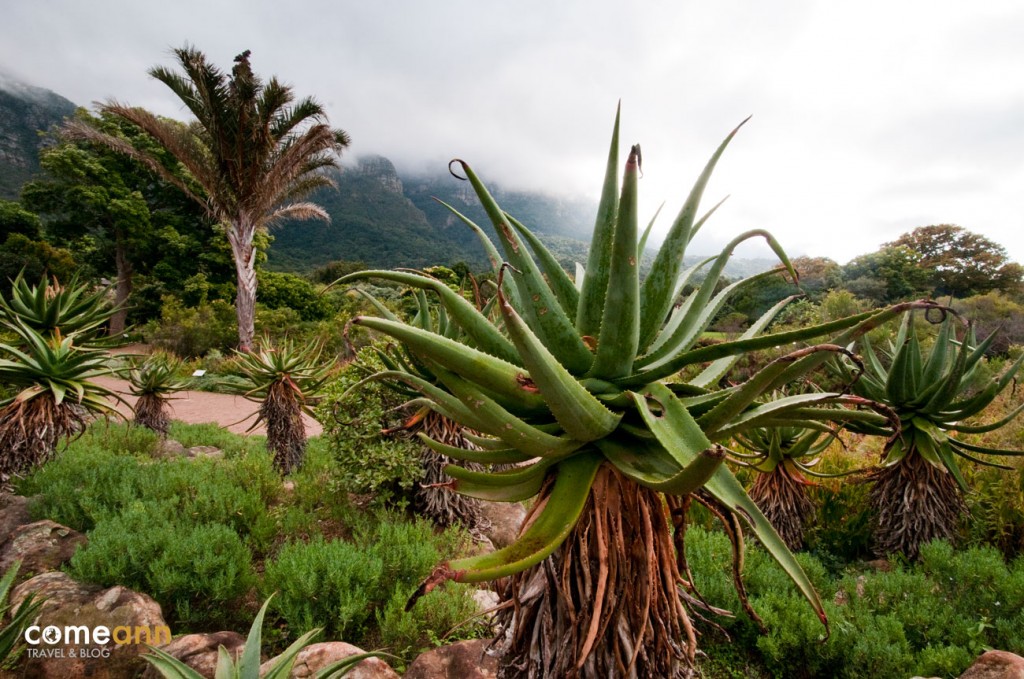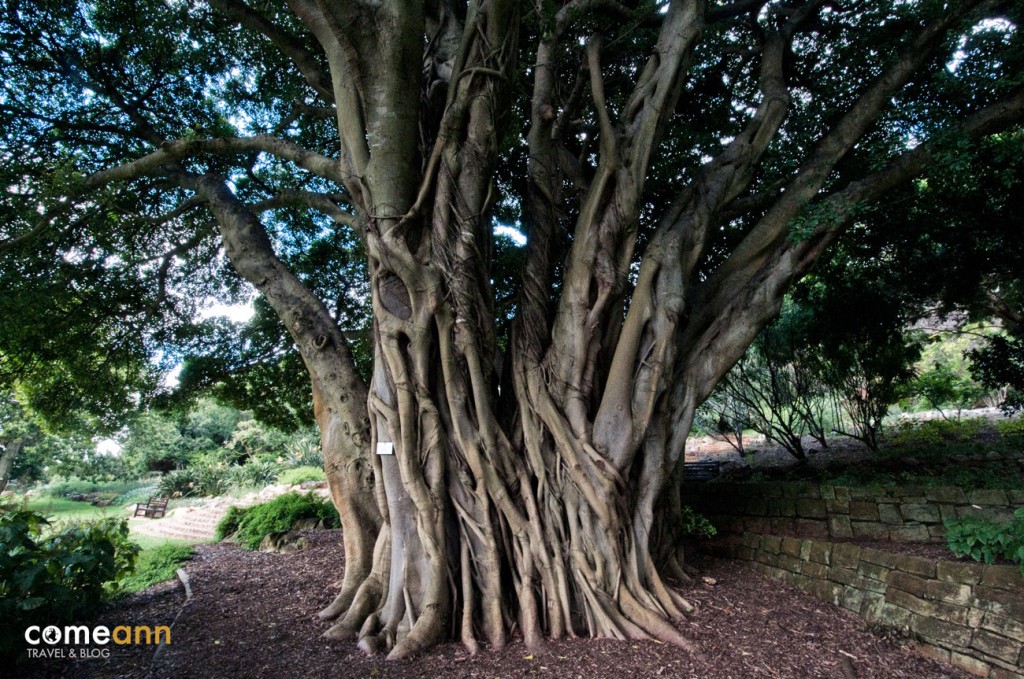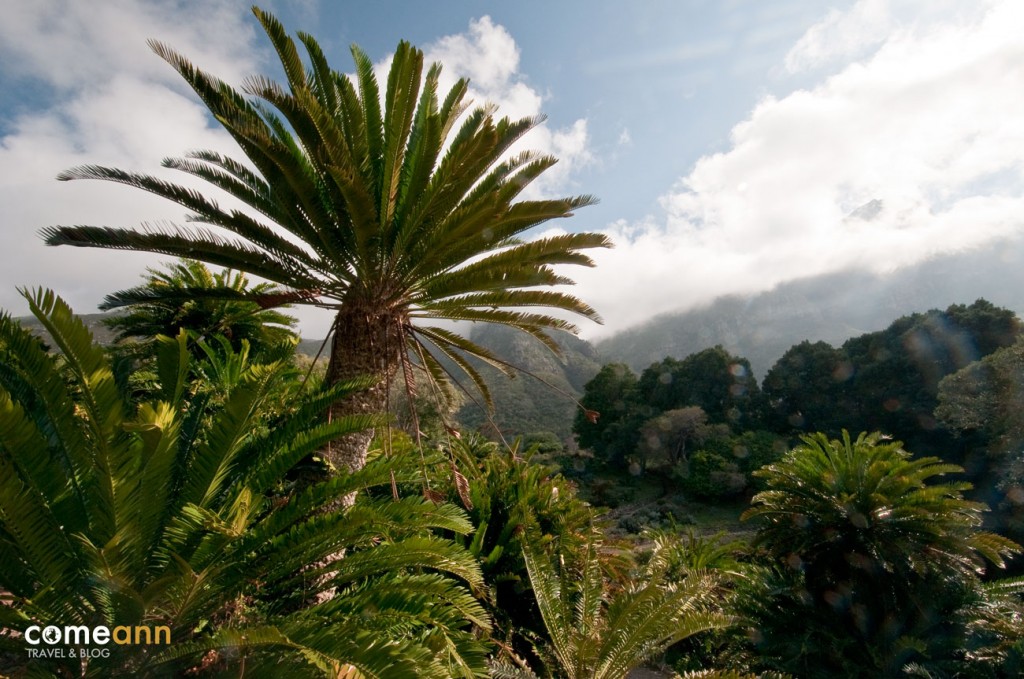 W Kirstenbosch znajdziemy ponad 6000 gatunków roślin, w tym odmiany typowe dla tego regionu Afryki, takie jak słynna protea królewska.
Przechadzając się urokliwymi alejkami, położonymi między oczkami wodnymi, możemy podziwiać pobliskie góry, jak również wsłuchiwać się w śpiewy ptaków – bardzo licznych mieszkańców ogrodu.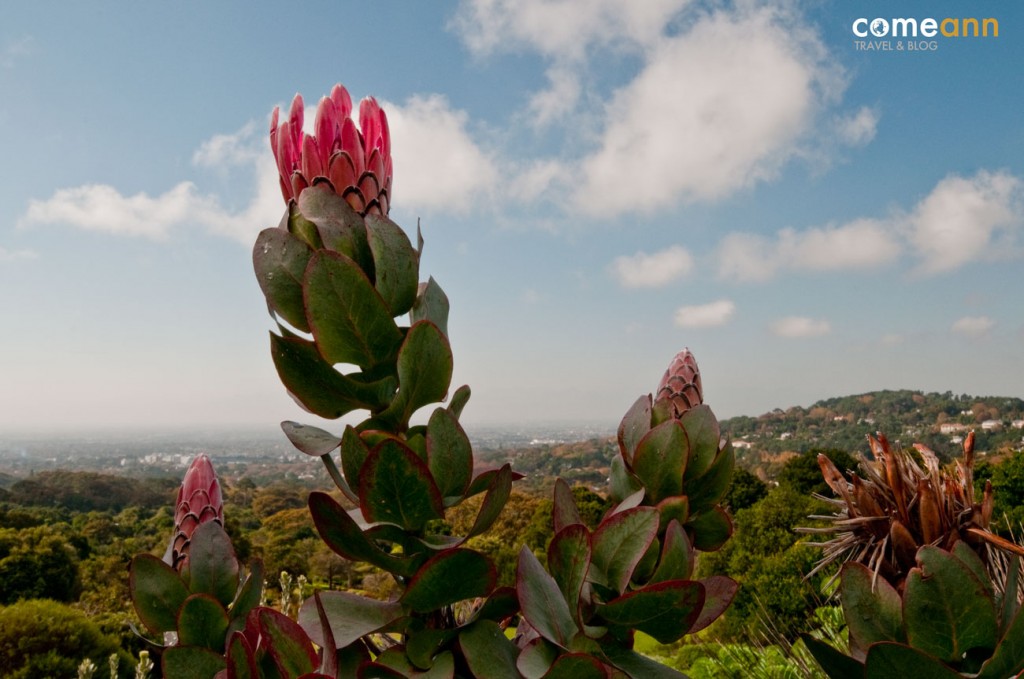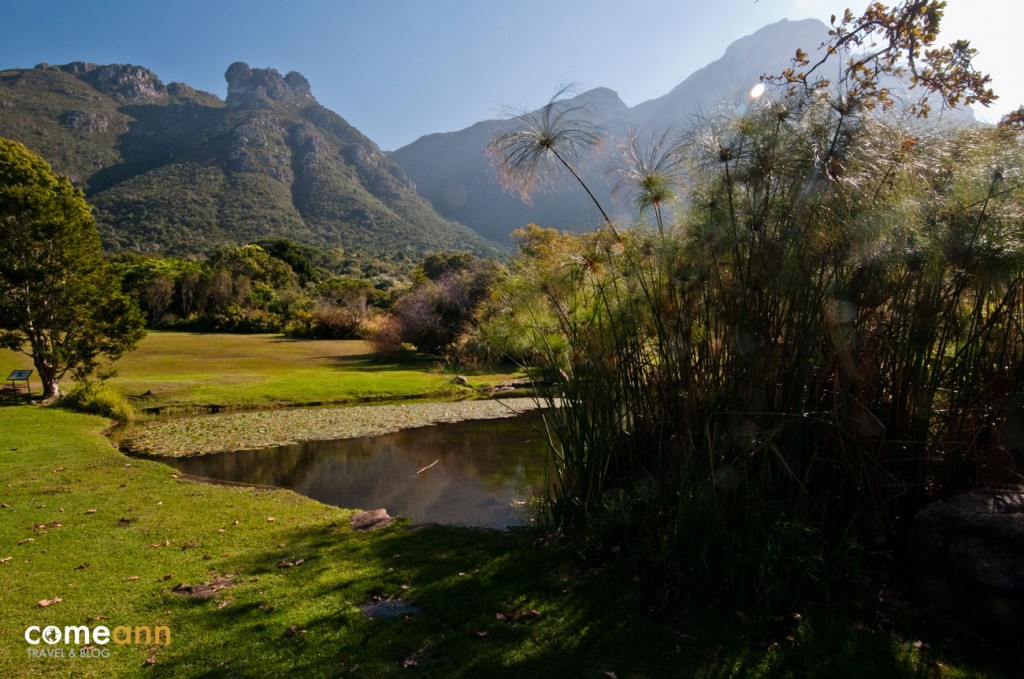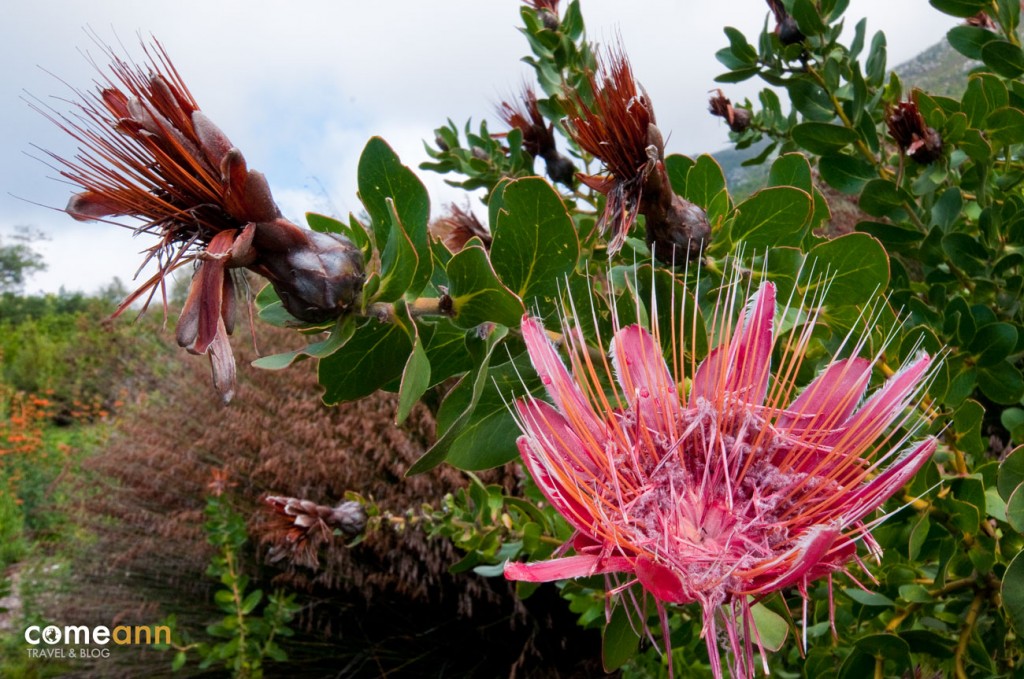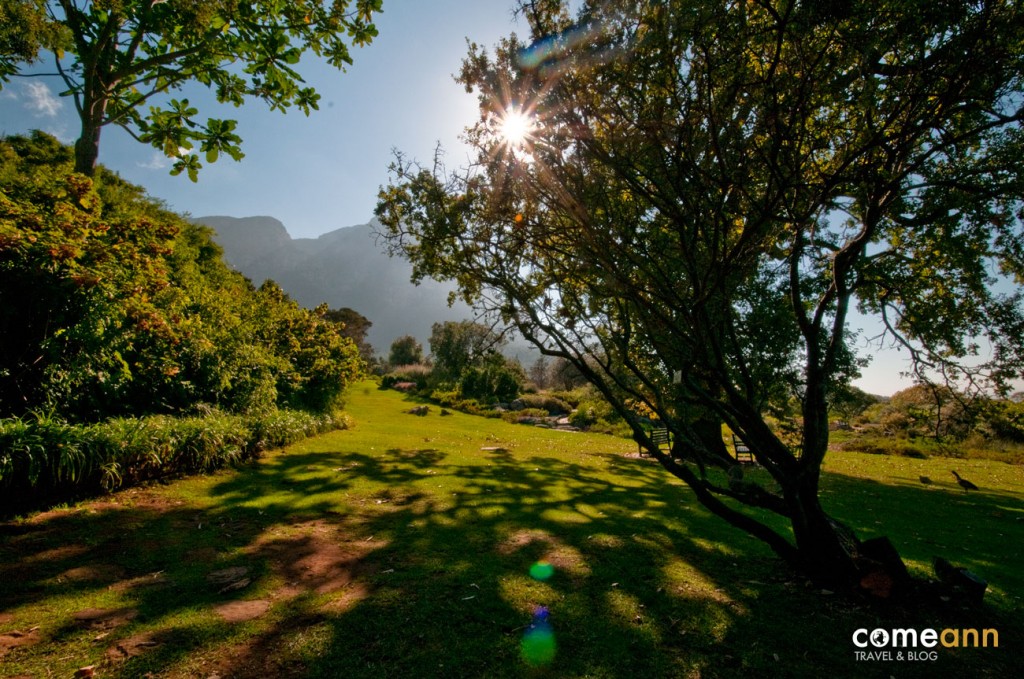 Po takim odprężającym spacerze na łonie natury, postanowiłam udać się na obiad i znaleźć jakąś przyjemną knajpkę nad oceanem. Obrałam więc kierunek na Nabrzeże Wiktorii i Alfreda w Kapsztadzie, które słynie z bardzo dobrych restauracji, zaopatrzonych w wyśmienite owoce morza.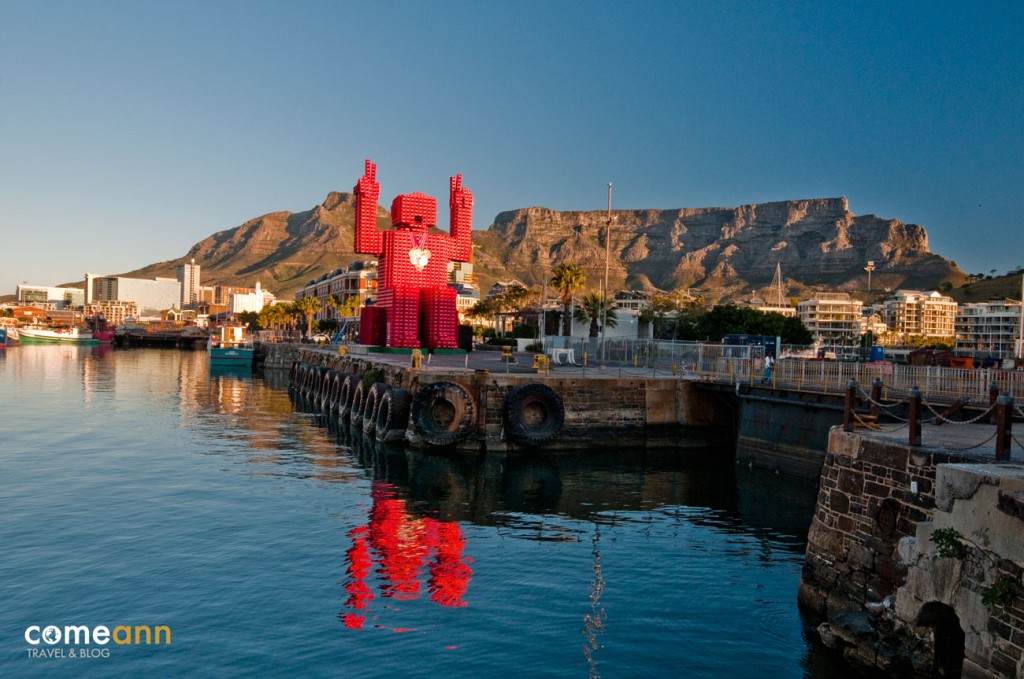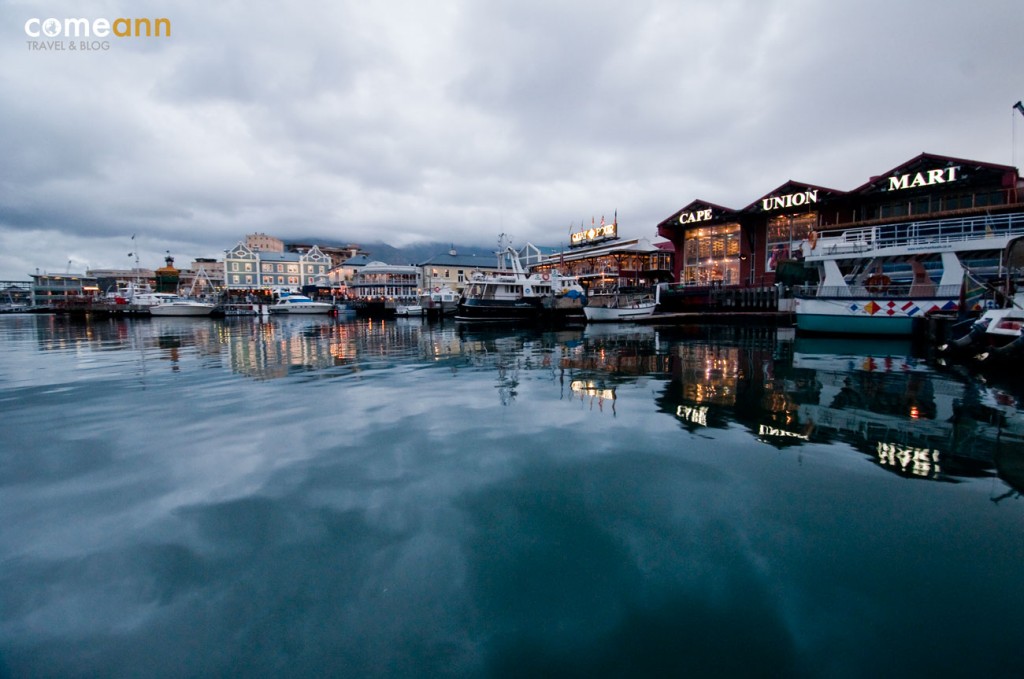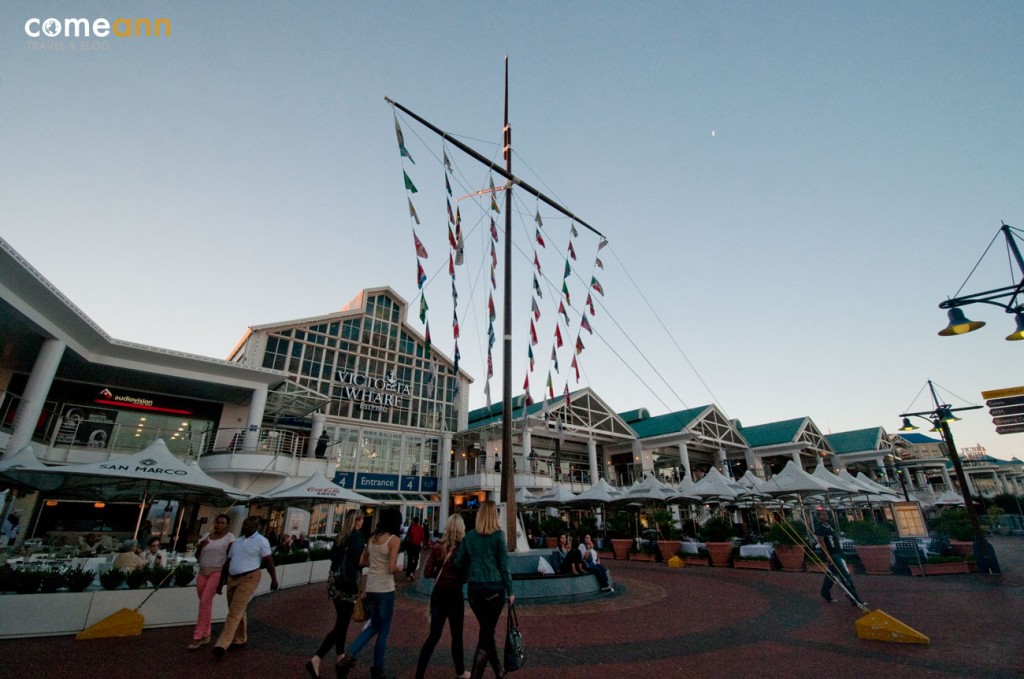 V&A Waterfront jest bardzo chętnie odwiedzanym miejscem, w szczególności przez turystów, ponieważ znajduje się tutaj kilka nowoczesnych hoteli oraz pełno butików, sklepów i restauracji z widokiem na port i Górę Stołową. Z tego miejsca wypływają też rejsy wycieczkowe po okolicy, a z przystani Nelson Mandela Gateway można się wybrać na Roben Island. Można także po prostu pospacerować po nabrzeżu, zrobić zakupy, zjeść wyśmienitą kolację lub udać się na przejażdżkę diabelskim młynem. Ja oczywiście byłam!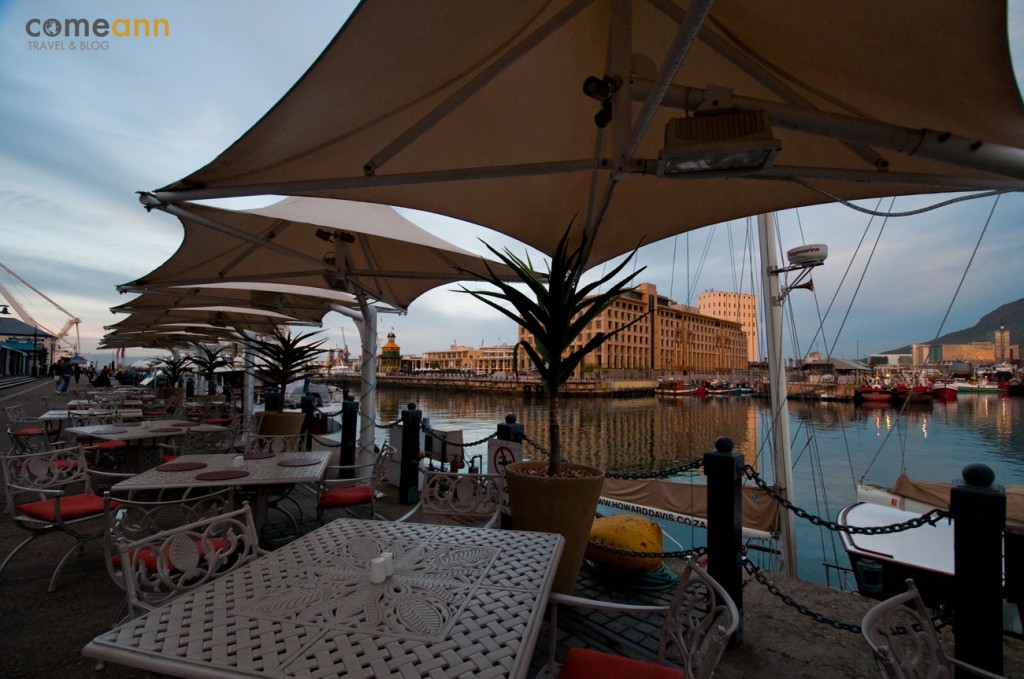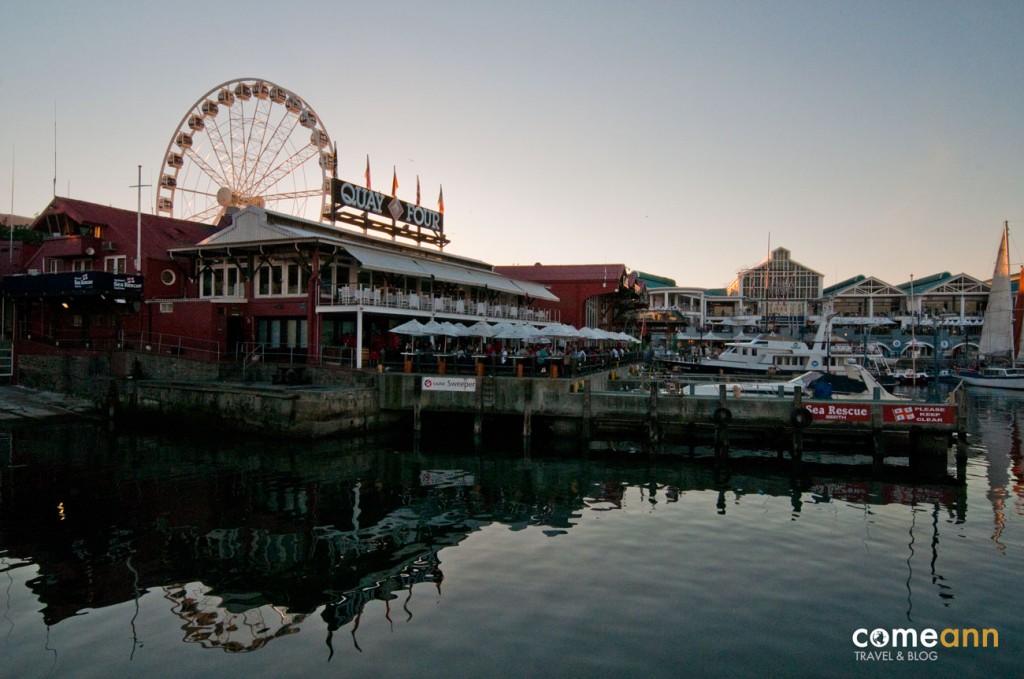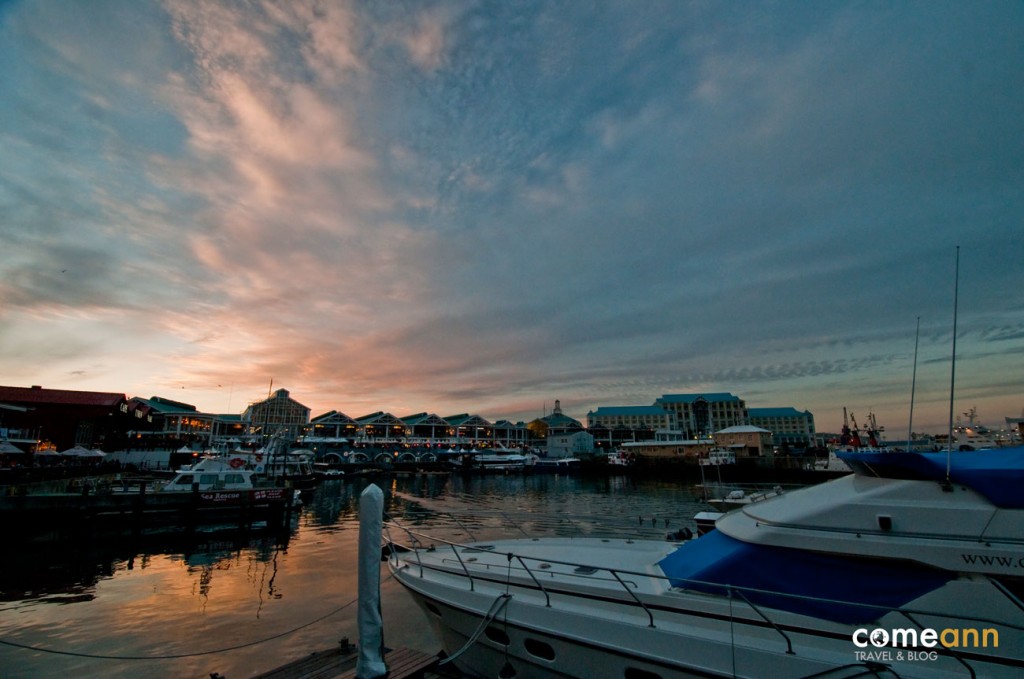 Myślę, że będąc w Kapsztadzie, każdy tu kiedyś trafi – prędzej, czy później. Jeśli tak się stanie, polecam odwiedzić restaurację Karibu, która wyjątkowo przpadła mi do gustu, i w której spróbowałam swojego pierwszego w życu Homara! 🙂
To już ostatni post z Kapsztadu i z RPA. Nie żegnam się, mówię jedynie do zobaczenia Cape Town!
•••
Being in Cape Town, you cannot miss the famous botanical garden situated at the foot of Table Mountain, founded in 1913.
I went there too, of course, taking once again the very comfortable hop on-hop off bus.
The garden occupies an area of ​​5.5 km ² and is supposed to be the most beautiful in the period from August to October, when most plants are in bloom. I find it hard to judge, because I just was there in May and I was also impressed with this place.
In Kirstenbosch you will find over 6000 species of plants, including varieties typical for this region, such as the famous king protea.
Strolling through the charming alleys situated between the ponds, we can admire the surrounding mountains and listen to the singing of birds – the numerous inhabitants of the garden.
After this relaxing walk in nature I decided to go for lunch and find some nice eatery by the ocean. I went towards the Victoria & Albert Waterfront in Cape Town, famous for excellent restaurants serving delicious seafood.
V & A Waterfront is a very popular place, especially for tourists, as you can find there several modern hotels and plenty of boutiques, shops and restaurants overlooking the harbor and the Table Mountain. From this place you can also go for a cruise around the area and from the Nelson Mandela Gateway you can take a trip to Roben Island. Or, you can simply take a stroll along the waterfront, do some shopping, enjoy a delicious dinner or go for a ride the Ferris Wheel. Obviously, I did!
I believe that during your stay in Cape Town, you'll find this place sooner or later too. If you happen to be there, I recommend you to visit the Karibu restaurant that really appealed to me and where I tried the first lobster in my life!
And this is my last post from Cape Town and South Africa. I do not say goodbye, I just say – see you again, Cape Town!