Przemierzając Kapsztad autobusem "hop on, hop off" wysiadłam na przystani Mariner's Wharf przy Hout Bay. Miejsce to, powołane do życia dzięki przekazywanej z pokolenia na pokolenie rodzinnej pasji Stanley'a Dormana, do dziś zachowało bardzo przyjazną atmosferę.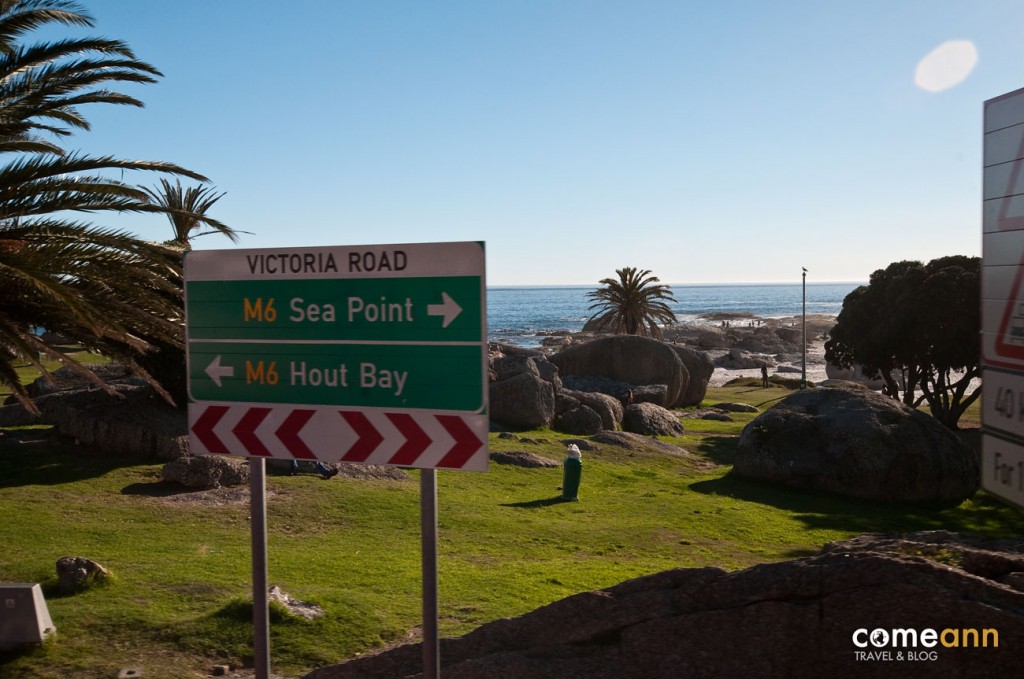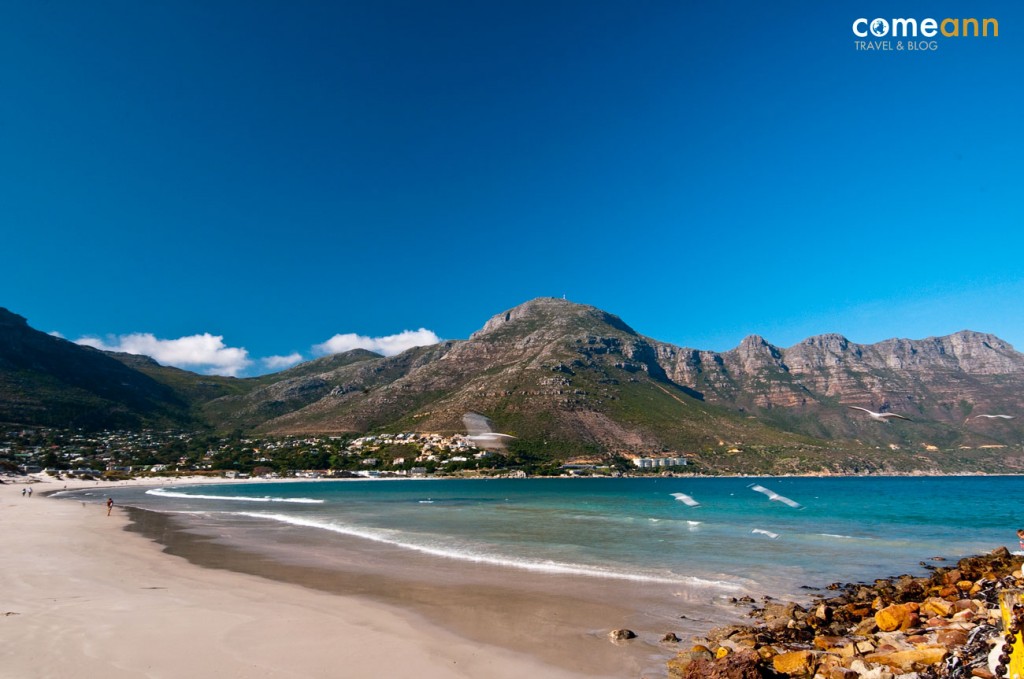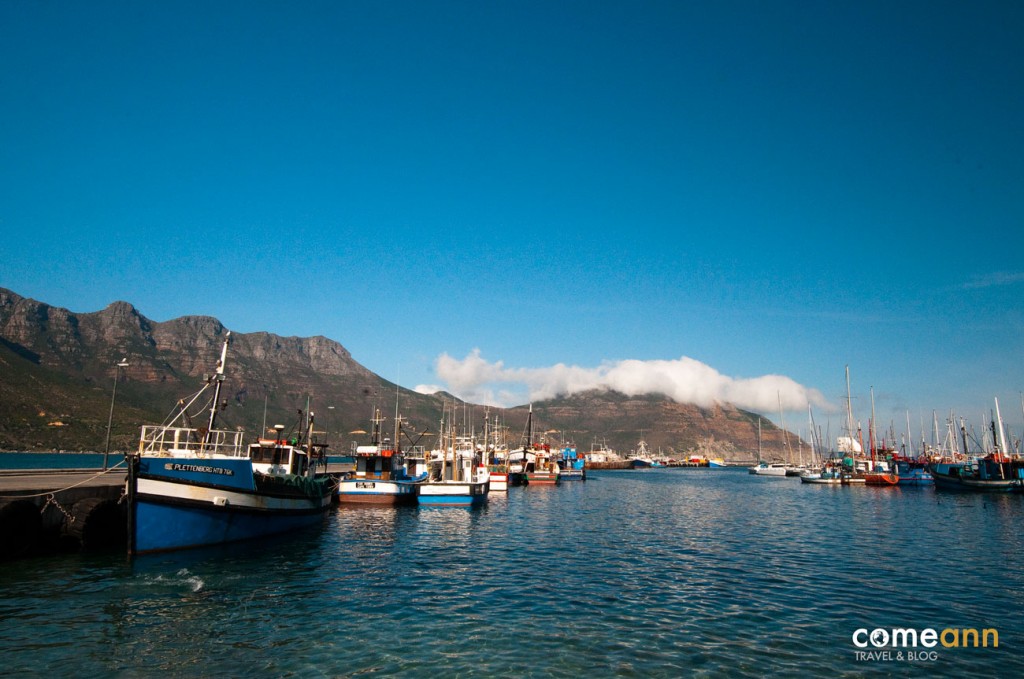 Znajdziemy tutaj sympatyczne bistro, wyśmienitą restaurację serwującą morskie specjały oraz sklep rybny. Usiadłam na tarasie i zamówiłam krewetki z awokado, by przez chwilę nacieszyć się widokiem na port i oceaniczną bryzą. Krewetki podano w ogromnej muszli, a ja w międzyczasie wypatrzyłam radośnie baraszkujące przy nabrzeżu foki!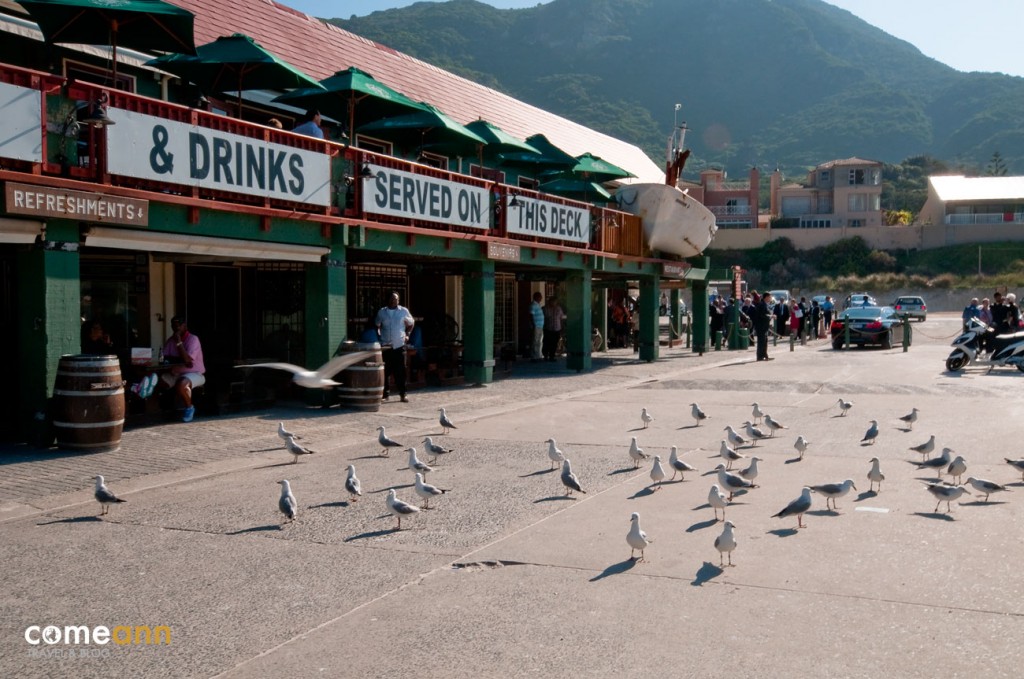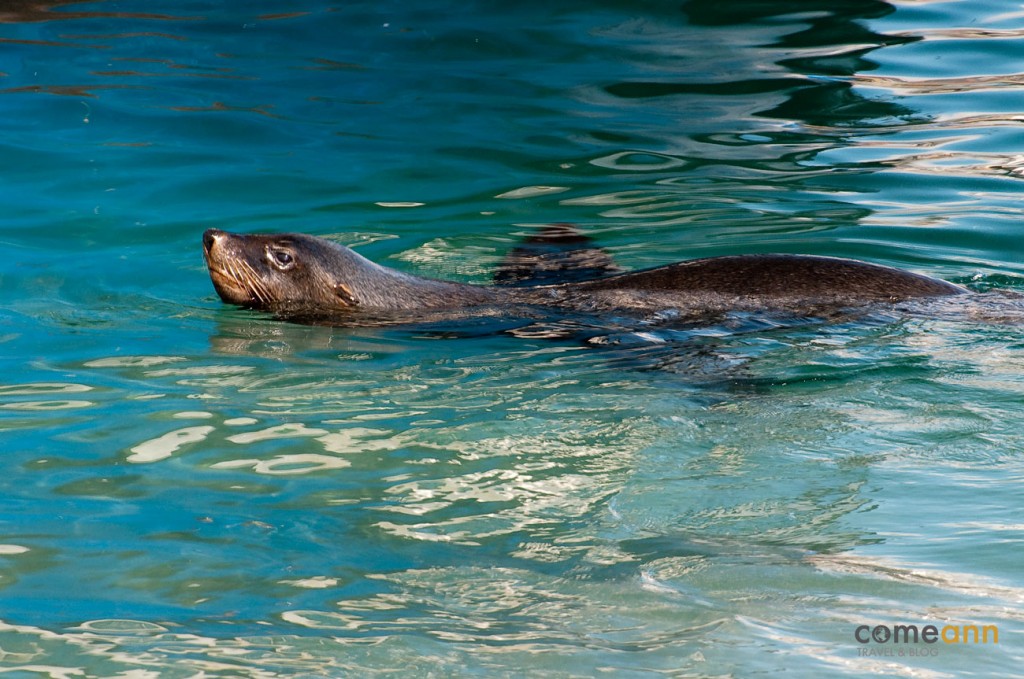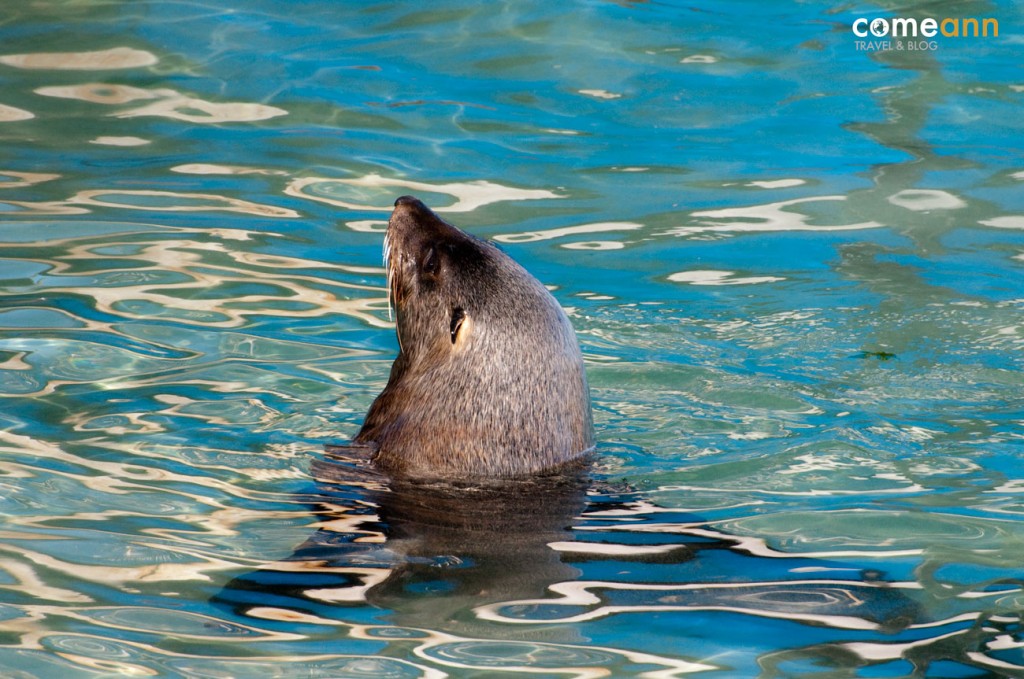 Chciałam zrobić im kilka zdjęć, jednak kiedy zaczęłam podchodzić bliżej, okazało się, że chłopak karmiący foki pobiera opłatę za fotografowanie, zupełnie, jakby zwierzęta były jego własnością. Całe szczęście miałam teleobiektyw, mimo to cały czas czułam się obserwowana. 🙂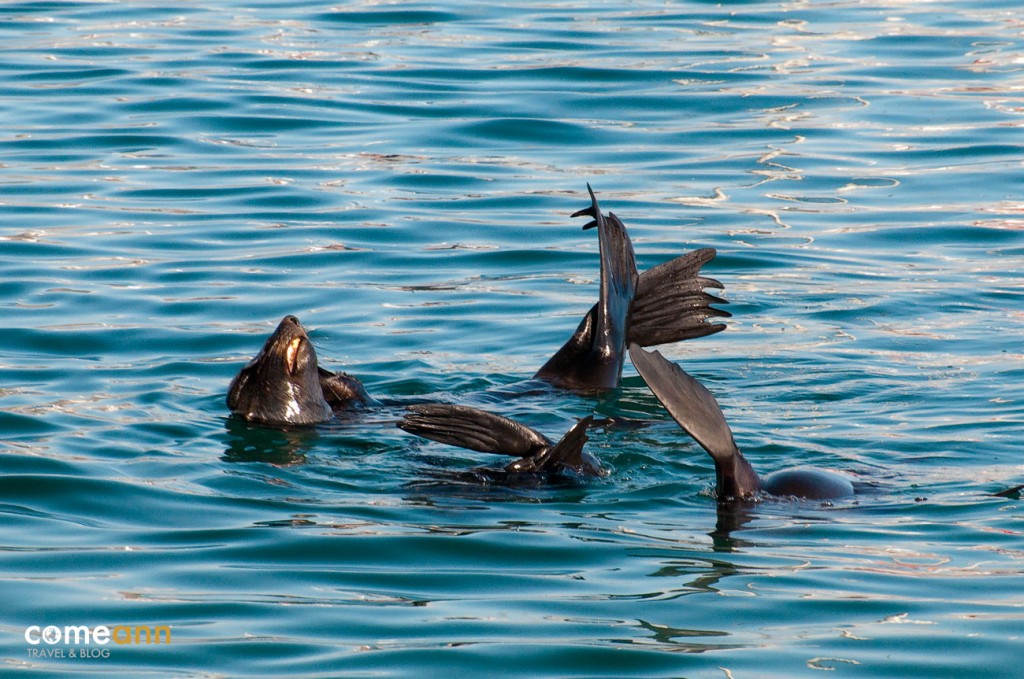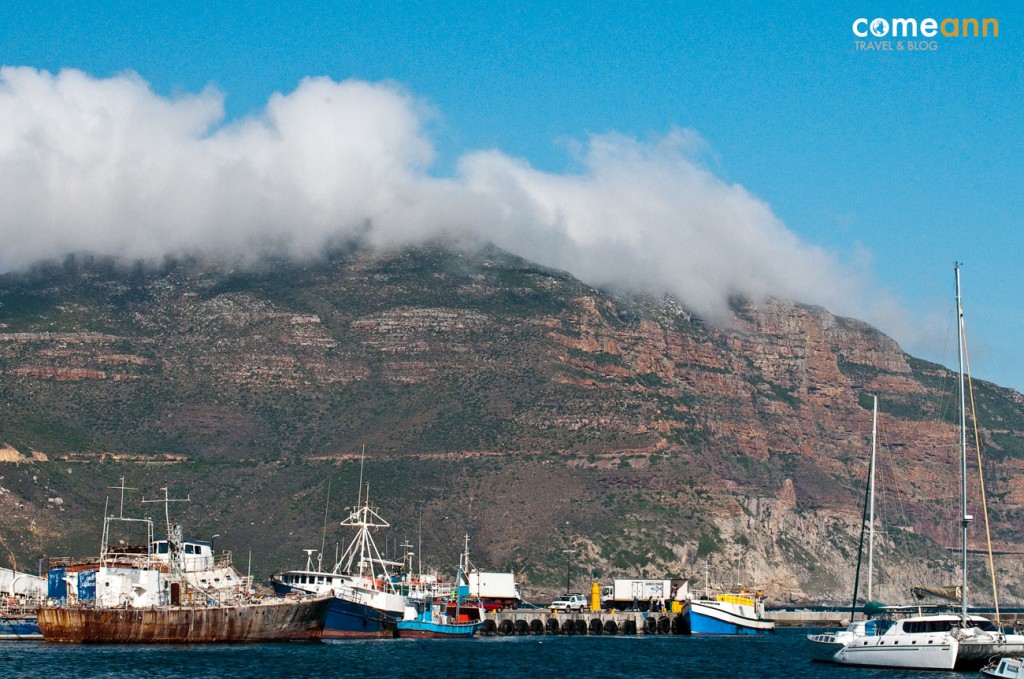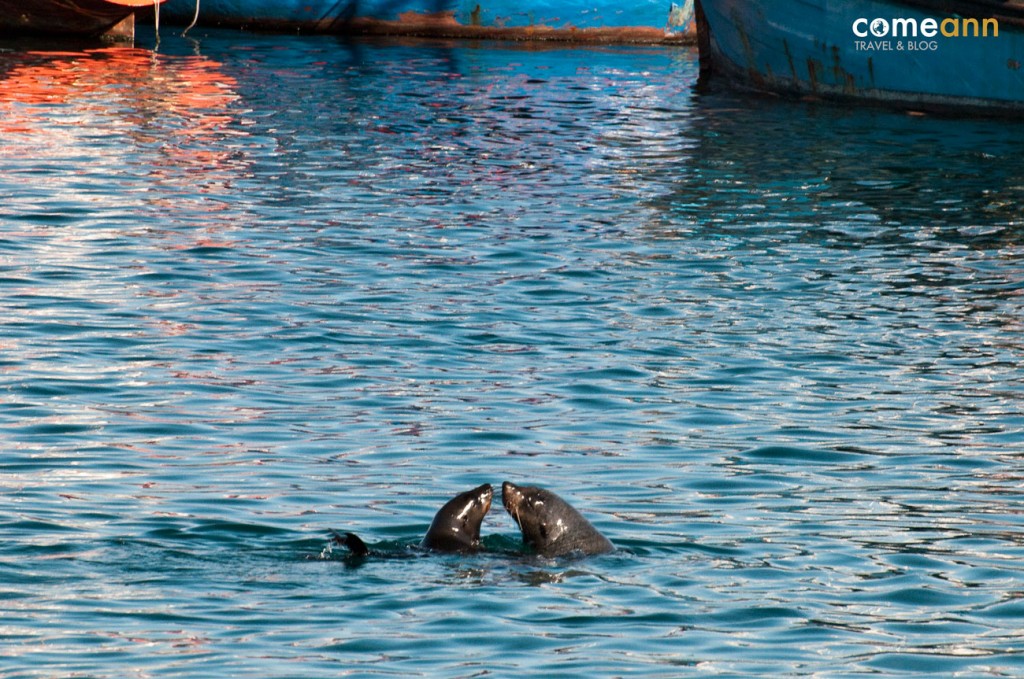 Po lunchu, krótkim spacerze i sesji zdjęciowej "z ukrycia" udalam się dalej, zmierzając do słynnej Camps Bay, której plaże są centrum letnich rozrywek zarówno w dzień, jak i w nocy. A droga wyglądała tak…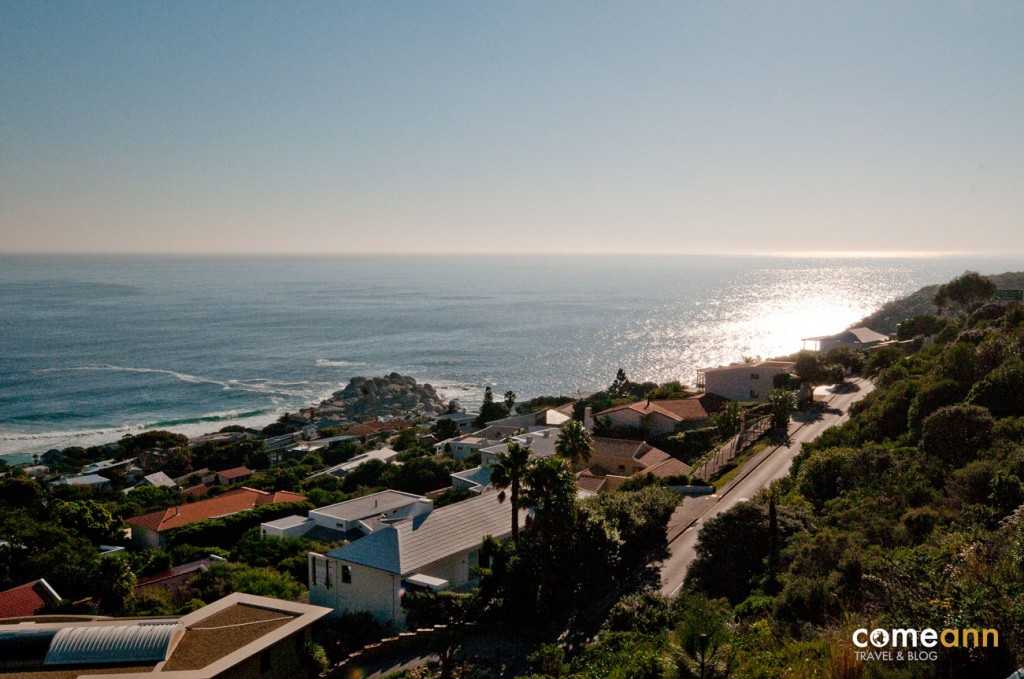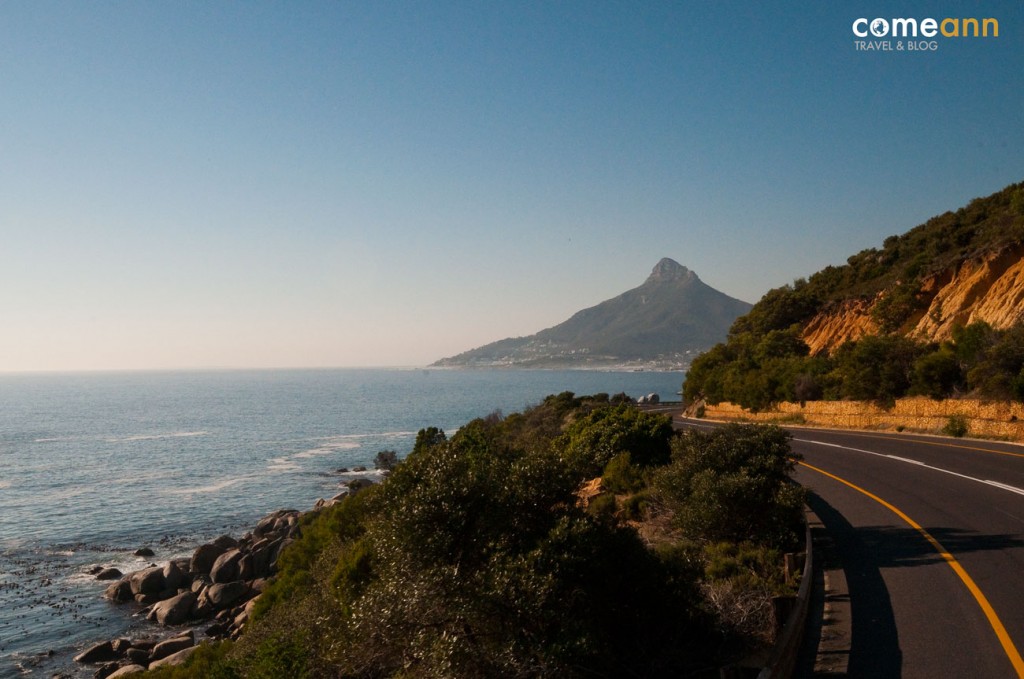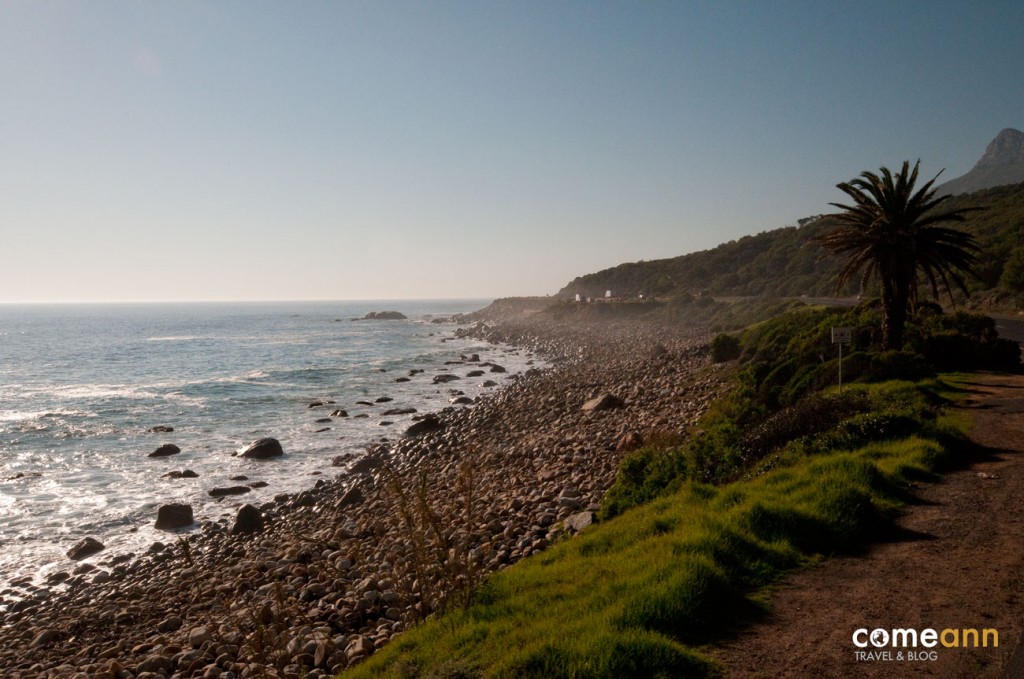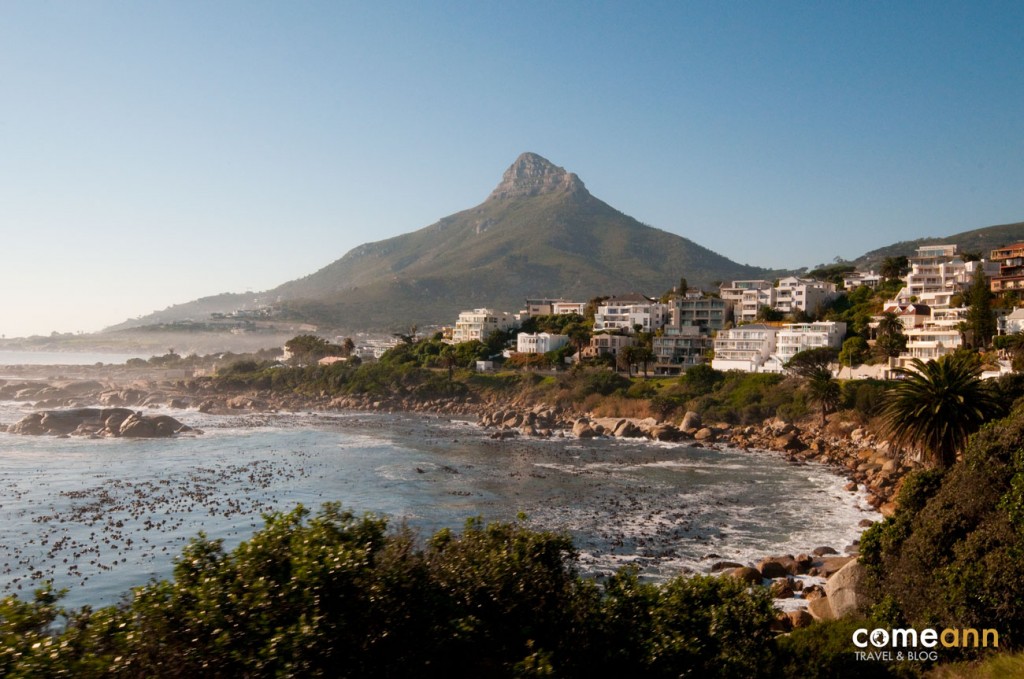 •••
Traversing Cape Town with a "hop on, hop off" bus I got off at the Mariner's Wharf dock at Hout Bay. The place, brought to life by Stanley Dorman and his family passion handed down from generation to generation, still retains a very friendly atmosphere.
We will find here a very nice bistro, an excellent seafood restaurant and a fish market. I sat down at the terrace and ordered prawns with avocado, enjoying the view at the port and the ocean breeze. The prawns were served in an enormous shell and in the meantime I noticed seals playing joyfully at the pier!
I wanted to take a few photos of them but when I tried to come closer it turned out that the boy feeding the seals requires a charge for photographing, as if the animals belonged to him. Luckily, I had a telephoto lens, however, I felt observed all the time. 🙂
After the lunch, a short walk and "sniping" some photos I headed towards the famous Camps Bay, the beaches of which are the center of summer events, day and night. And this is how the way looked like…