Przyjechałam do Camps Bay i postanowiłam się przejść. Uwielbiam spacery, szczególnie, kiedy odwiedzam nowe miejsca i mogę poczuć prawdziwą atmosferę miasta, a w tym przypadku zamożnych okolic Kapsztadu. Deptak przy Atlantyku i oceaniczna bryza na twarzy to niewątpliwie coś, co wyróżnia tą wspaniałą trasę i po powrocie do domu nie pozwala o niej zapomnieć.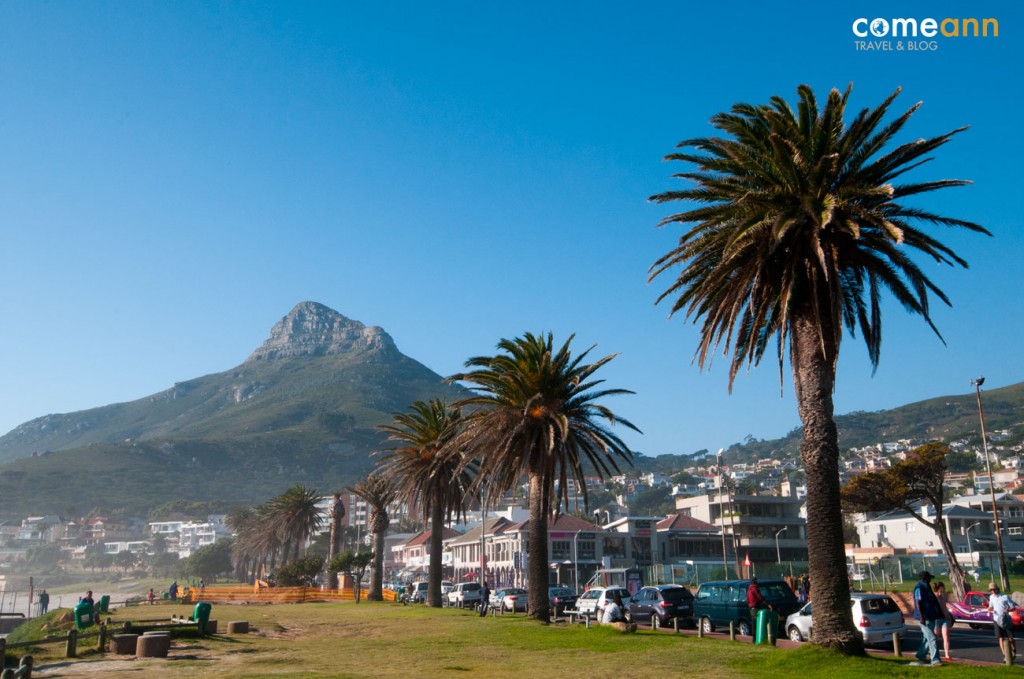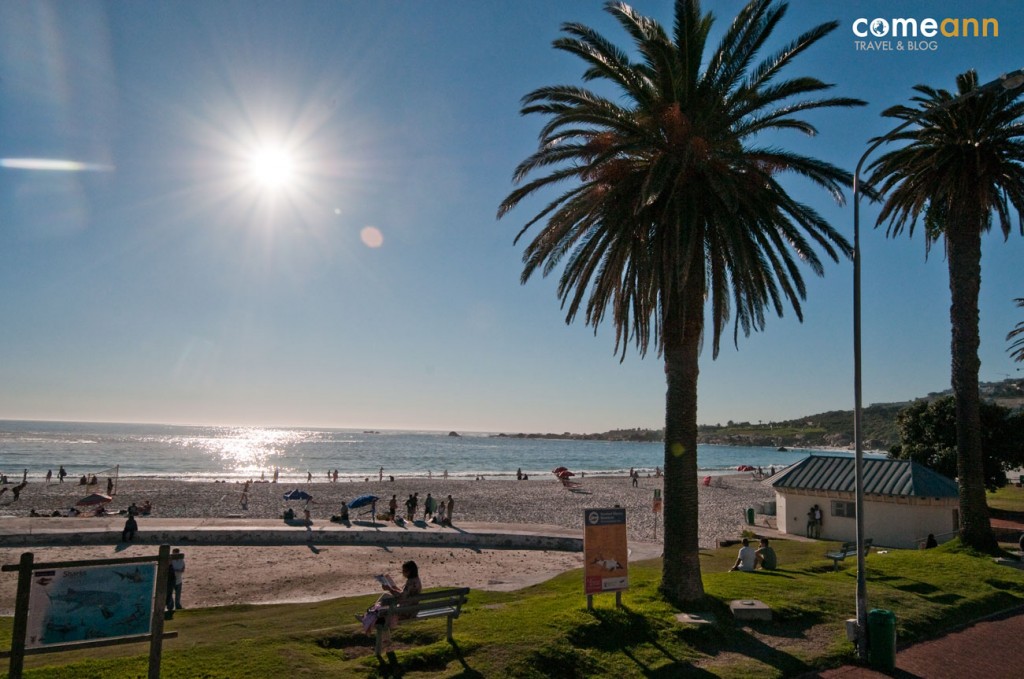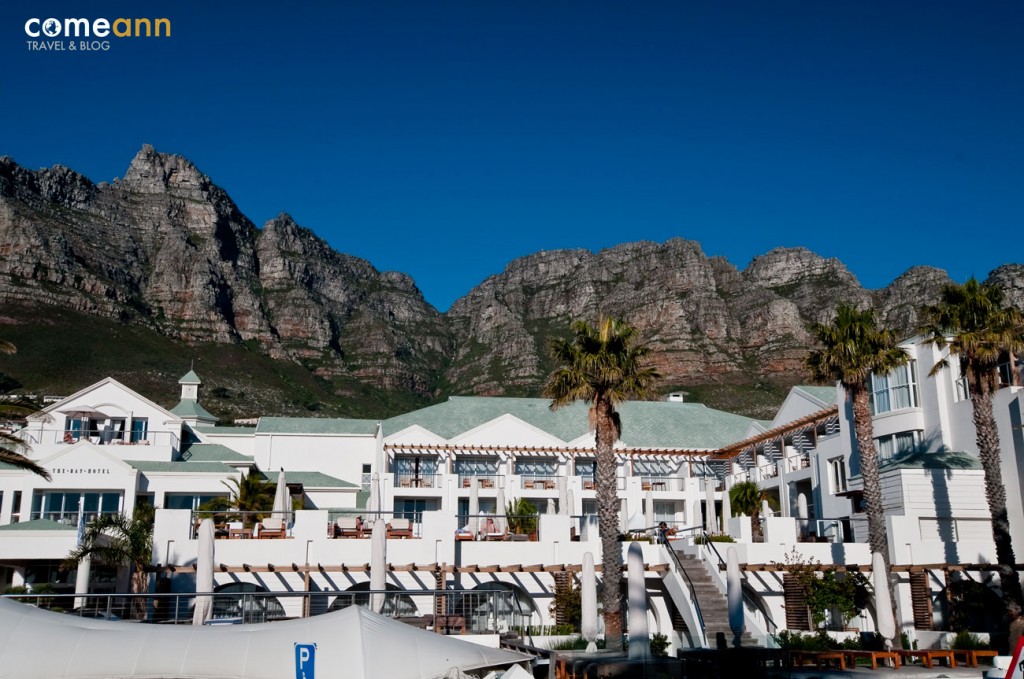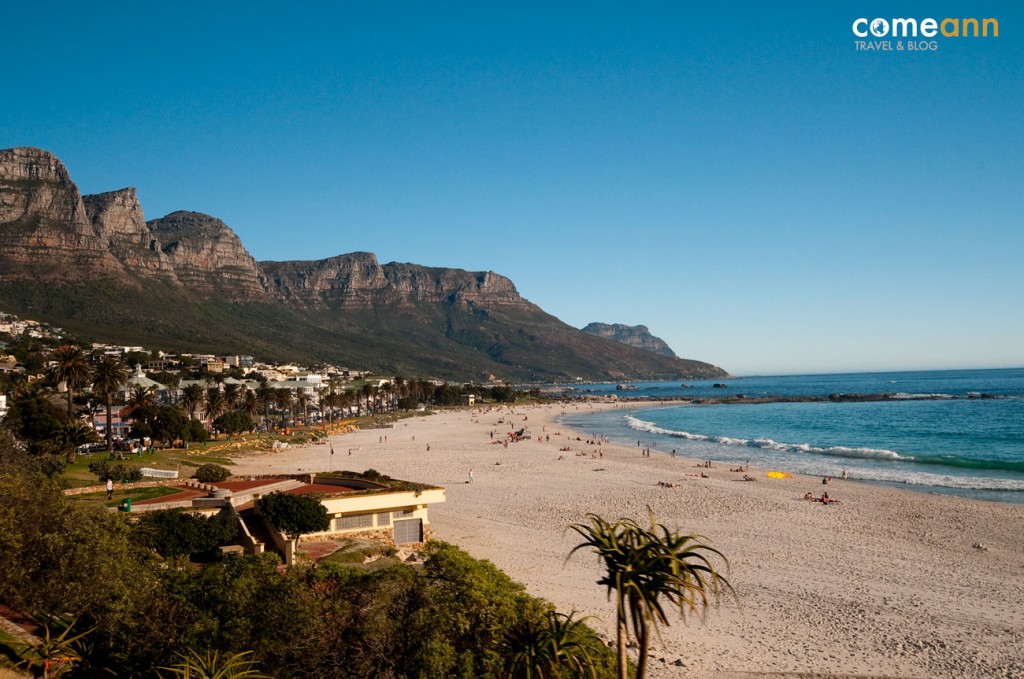 Camps Bay to turystyczny hit RPA. Piękne piaszczyste plaże położone u stóp pasma górskiego Dwunastu Apostołów oraz w sąsiedztwie Góry Stołowej robią wrażenie zarówno na zagranicznych turystach, jak i lokalnych urlopowiczach, szukających chwili wytchnienia od codziennej pracy. Oprócz fantastycznych plaż pod palmami, Camps Bay przyciąga wyśmienitymi restauracjami, barami i modnymi klubami, gdzie życie nocne potrafi trwać całą dobę.
W tym miejscu przypomina mi się zasłyszana sentencja. Pewien kierowca powiedział mi, że każdego lata w Camps Bay znacząco wzrasta liczba ślubów, a już na jesieni wypełniają się portfele kancelarii prawnych, specjalizujących się w rozwodach…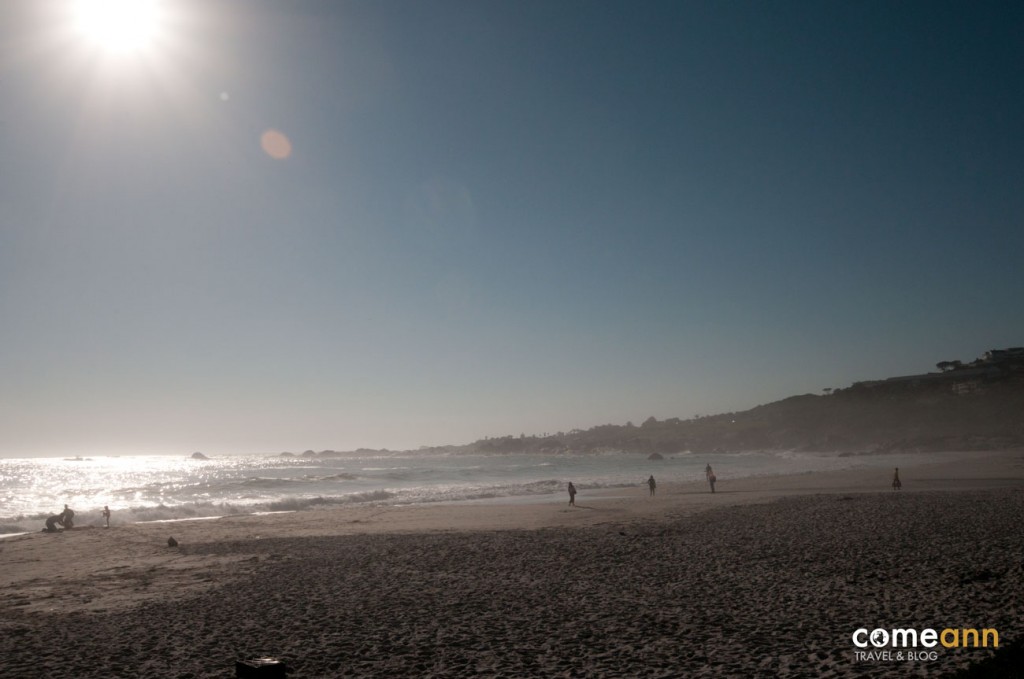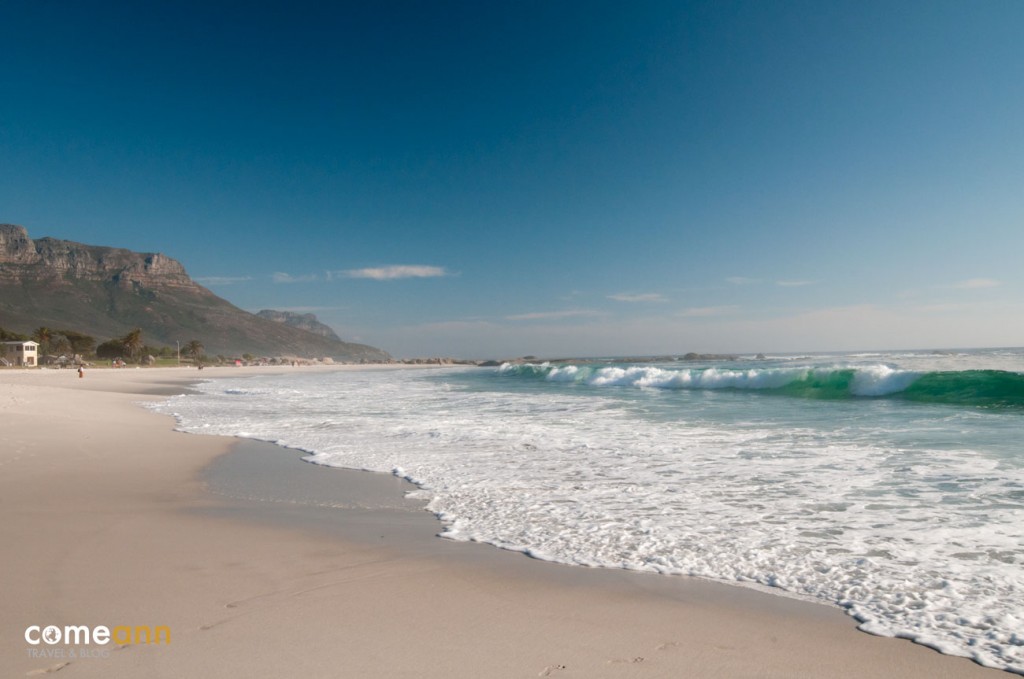 Do Camps Bay z centrum Kapsztadu można dojechać zaledwie w 15 minut i, co jest bardzo istotne w RPA, można się tam bezpiecznie poruszac o każdej porze dnia i nocy. Dlatego swobodnie spaceruję, relaksuję się, a po drodze zaglądam do knajpek na pyszne koktaile! Warto też wspomnieć, że Camps Bay to bardzo popularna trasa do joggingu. Chciało by się mieć taką koło domu! Albo raczej taki dom na klifie… Prawda?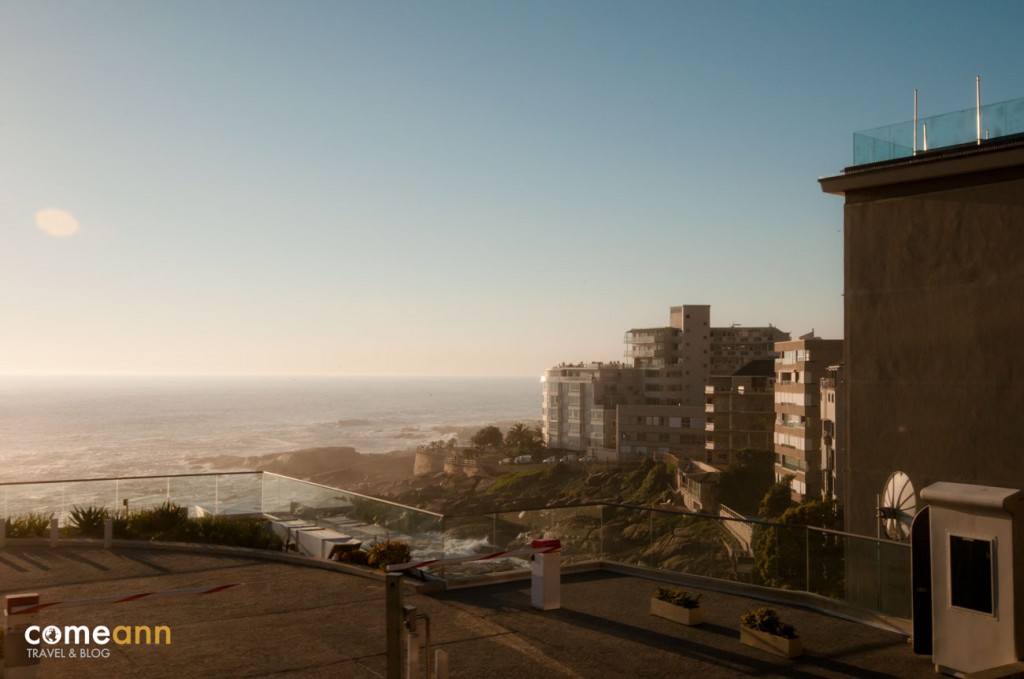 Trochę rozmarzona perspektywą bungalowu z widokiem na ocean, podążam dalej. I tak Camps Bay zmienia się w gęsto zaludnione przedmieścia Sea Point, a następnie w Green Point i Mouille Point, gdzie wita mnie słynna miejscowa latarnia morska. Tutaj kończę już swój spacer, jednak zapierające dech w piersiach widoki pozostają (tak – pozostały!) w mojej głowie na długi czas! Zawsze kiedy jest zimno, deszczowo, ponuro i generalnie źle, przypominam sobie te wspaniałe domy na klifach, wracam myślami na spacer po nadmorskiej promenadzie i zatapiam w marzeniach o takim niesamowitym widoku z własnego salonu. Bo przecież nigdy nie wiadomo, co przyniesie jutro! 🙂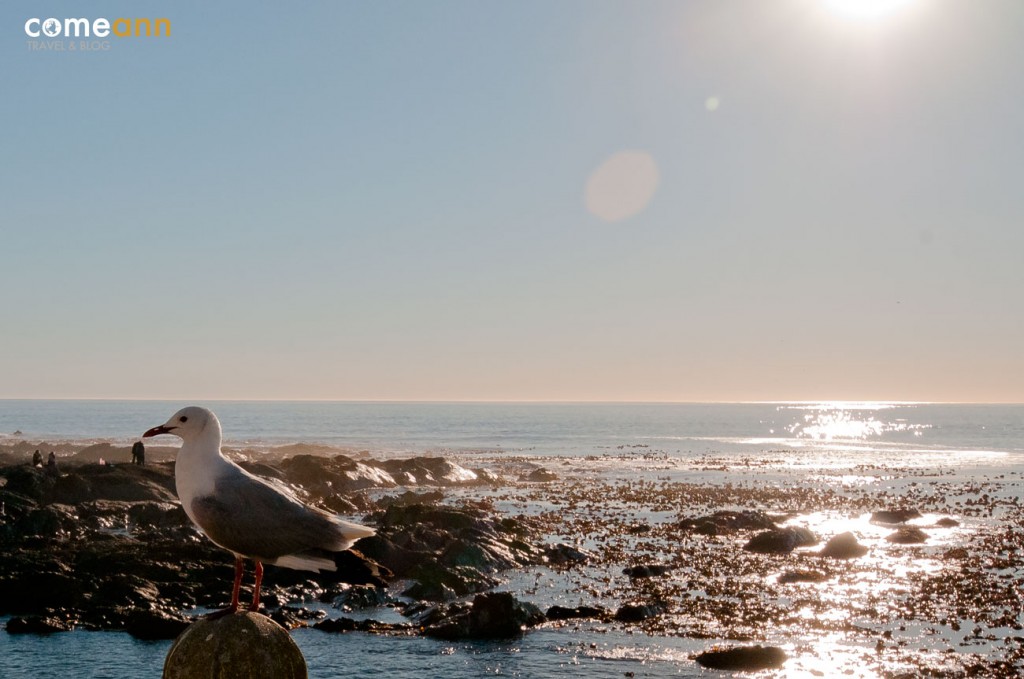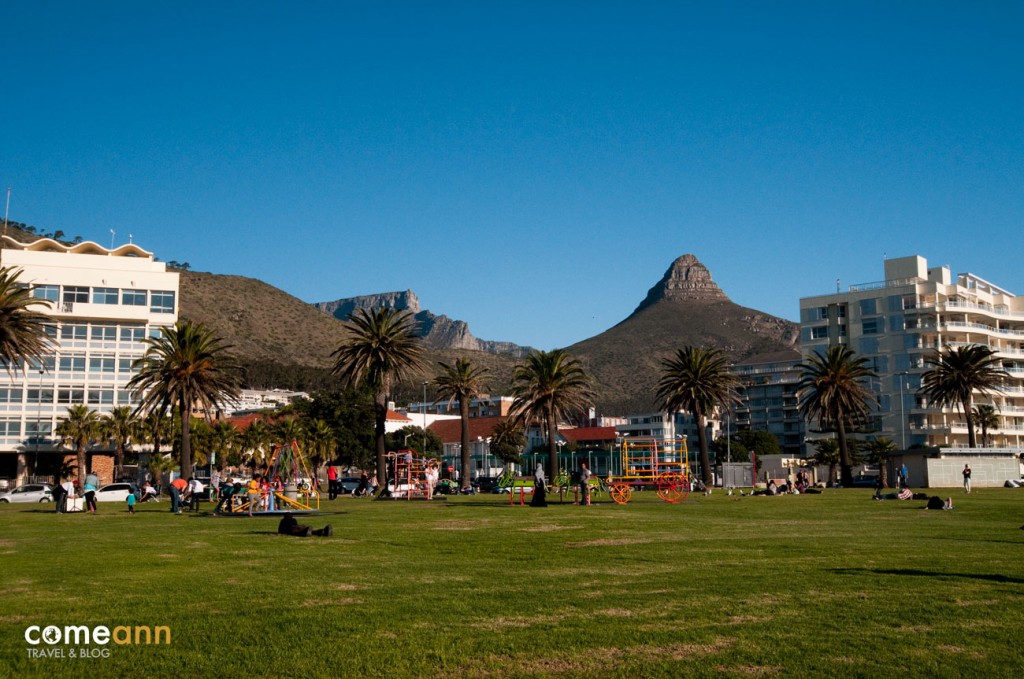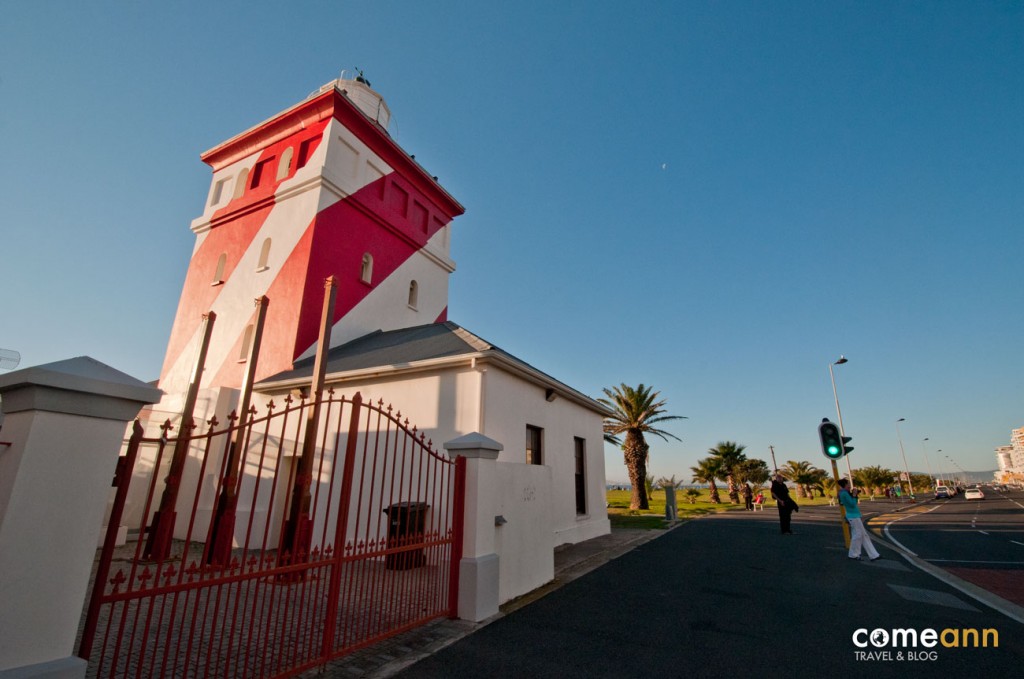 •••
I came to Camps Bay and decided to go for a walk. I love walking, especially when I visit new places and this way can enjoy the atmosphere of the city, in this case the wealthy districts of Cape Town. The promenade at the Atlantic Ocean and its breeze on your face is definitely something that distinguishes this fabulous route and doesn't let you forget it when you're back home.
Camp Bay is the South African touristic hit. The beautiful sandy beaches located at the foot of the Twelve Apostles Mountain and in the vicinity of the Table Mountain impress not only the foreigners but also the local vacationers, seeking respite from their daily work. Besides the fantastic palmy beaches, Camp Bay also offers great restaurants, bars and trendy clubs, where night life can last for 24 hours.
I now recall the once heard sentence. One driver told me that each summer in Camp Bay the number of marriages increases significantly but already the autumn season fills the wallets of law companies specializing in divorces…
You can reach Camps Bay from the center of Cape Town within as little as 15 minutes and, what is very important in South Africa, you can feel save any time, day and night. That's why I take a carefree walk, I relax and on my way I visit cafes to taste delightful coctails! It is also worth mentioning that Camps Bay is a very popular jogging route. You'd love to have one like this in your neighbourhood! Or rather, such a house on a cliff… Wouldn't you?
A bit lost in the dream of a bungalow overlooking the ocean, I follow on. Camps Bay changes into the densely populated suburbs of Sea Point, then into the Green Point and the Mouille Point, where I am greeted by the famous local lighthouse. I end my walk here, however the breathtaking views remain in my mind for a long time! Whenever it is cold, rainy, dull and, generally, wrong, I recall these wonderful houses on the cliffs, I walk in my mind on the seaside promenade and I daydream on such an incredible view form my own room. 'Cause you never know what tomorrow will bring!